Another national retailer left Regency Square Mall and yet another has remained closed, citing the center's air conditioning.
It leaves the 56-year-old Arlington shopping center with few tenants in the remaining retail wing at the east end of the mall.
LensCrafters has closed at the mall entrance and Bath & Body Works has remained shuttered, with the sign posted for months that "we are temporarily closed due to the temperature in the mall."
Bath & Body Works was lighted and stocked as of Sept. 29, while LensCrafters had vacated.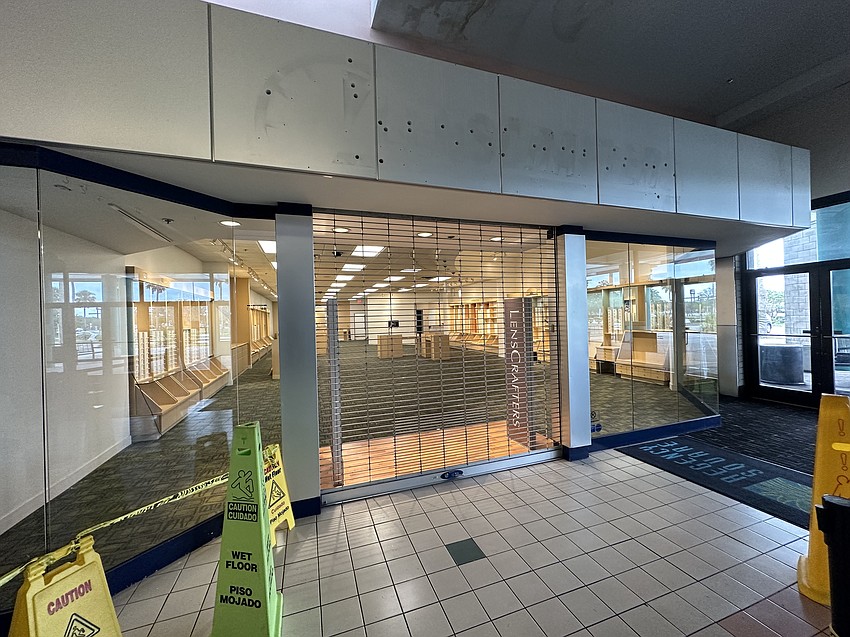 The LensCrafters website says the Regency store is closed. Bath & Body Works doesn't list the location on its site anymore.
Regency is at 9501 Arlington Expressway, at Arlington Expressway and Atlantic Boulevard. The single-story mall, except for department stores, stretches east to west on the site.
In the east wing, common areas are roped off to make way for garbage cans to collect water from the ceiling, which is pocked by holes and water damage.
Visitors are directed through a maze of caution tape, signs, cones and fold-up floor signs.
"LensCrafters has been a mainstay for decades, holding up that end of the Regency Square Mall," District 1 City Council member Ken Amaro said Sept. 29.
"Its leaving is another statement that this community is tired of the mall ownership. If the owner or owners are not going to be a productive partner in Arlington, they too should leave," Amaro said.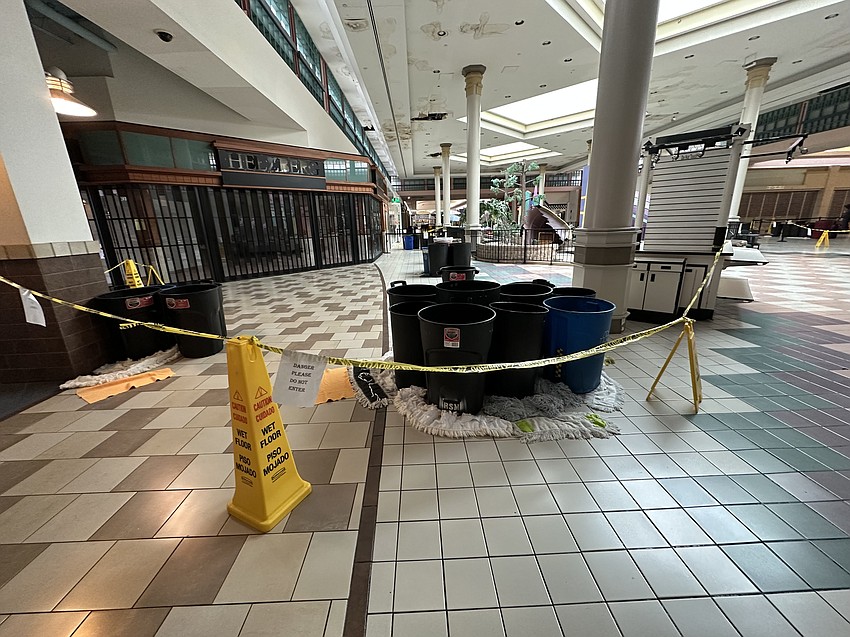 Regency Realty LLC, a partnership of Mason Asset Management and Namdar Realty Group LLC, both based in Great Neck, New York, paid $13 million for the bulk of the 1.4 million-square-foot mall Feb. 14, 2014.
That purchase included the AMC Theatres property, which Regency Realty then sold.
Namdar referred questions Sept. 29 to a marketing firm, which has not responded with a statement.
Tenants have come and gone, primarily the latter, in the almost decade since the sale.
Now, New Jersey-based Jimmy Jazz, which sells lifestyle, streetwear and footwear brands including Nike, Jordan, Adidas, Polo Footwear, Levi's and Decibel, remains open, although Amaro said he understands it will be leaving.
The few other remaining stores and food-court operators appear to be locally operated.
First Coast Cookies, one of the newest food-court tenants, was closed Sept. 29 with a sign that it was remodeling and repairing, directing people to its Facebook and Instagram pages.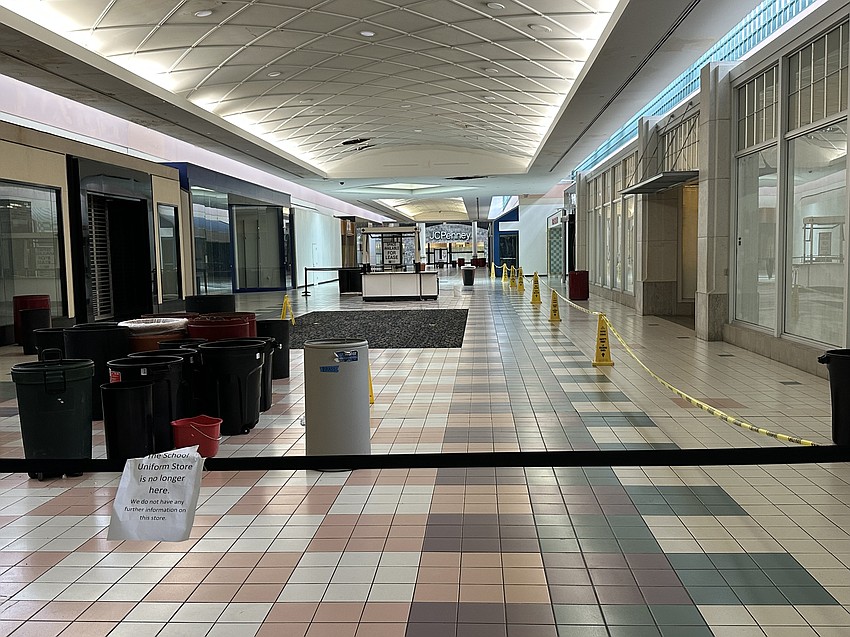 Its Facebook page announced the grand opening Sept. 23 of its 4610 San Juan Ave. location in West Jacksonville. It did not update the Regency status.
J.C. Penney was the last department store tenant to leave the mall when it closed in October 2020 after 53 years.
Its sign remains up inside the mall, although that corridor is vacant, roped off and unaccessible.
Belk closed in the center of the mall and was sold to Impact Church of Jacksonville Inc., which operates in the space.
Owners of the Sears property at the west end of the mall have been marketing the empty building for sale.
Dillard's owns and operates a clearance center at Regency in a north wing of the sprawling mall. However, the store is accessible only through one exterior entrance. It is open noon to 7 p.m. Tuesday-Saturday and noon to 6 p.m. Sunday.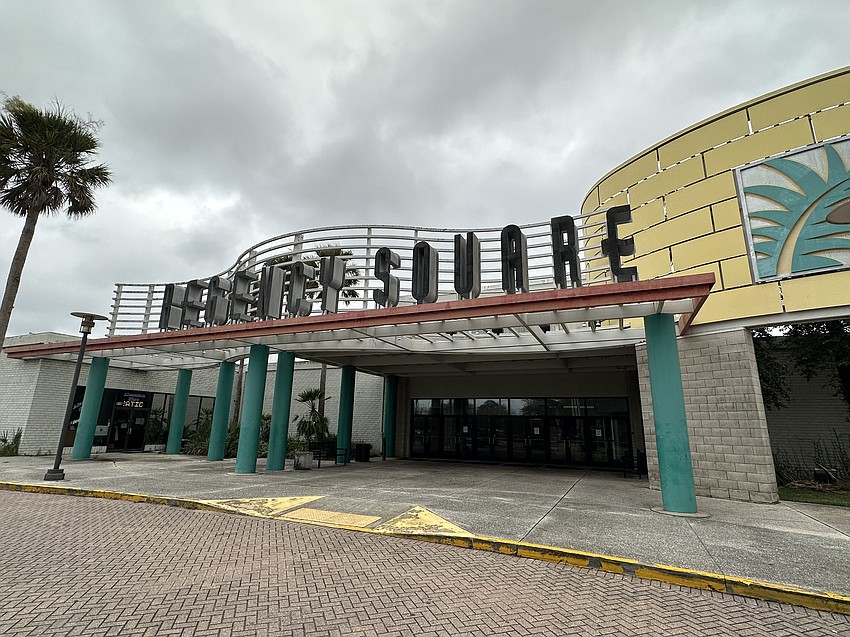 The namdarrealtygroup.com site shows Regency Square Mall and a slideshow of retailers that includes Jimmy Jazz as well as tenants that more recently departed — Champs, GameStop and Victoria's Secret. One photo is of a different mall because it shows shoppers in a wing with Macy's, Brio and Microsoft, none of which operated at Regency.
The site also features exterior photos of J.C. Penney and of International Decor Outlet, which intended to lease the western wing for an outlet center that did not materialize, ended in litigation and is shut off.
Regency Square Mall called itself the largest shopping center in the Southeast when it opened in 1967.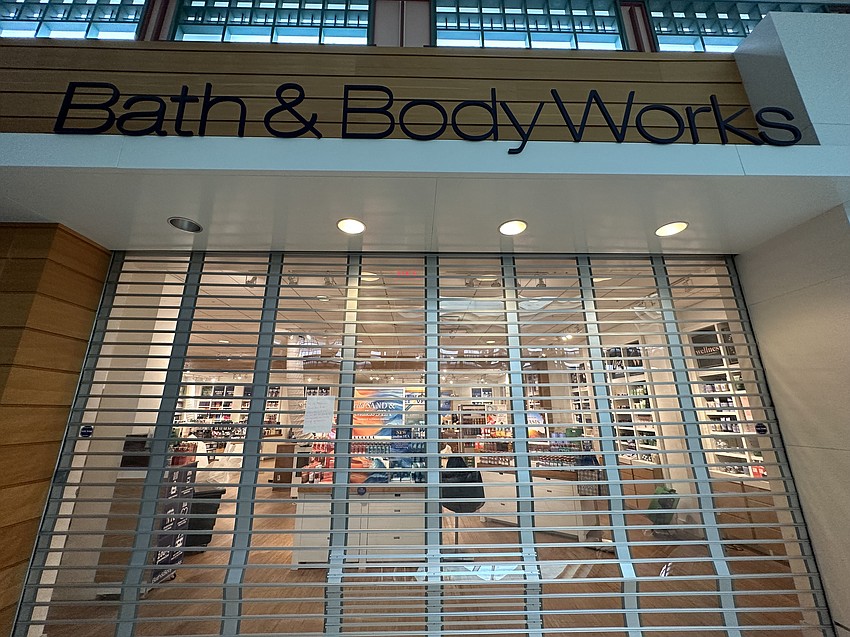 It was the area's first major regional shopping center outside of Downtown when it opened in Arlington, which was one of Jacksonville's first suburbs.
The mall was filled with more than 100 department stores, boutiques, specialty retailers and food vendors.
The center doubled in size in 1981-82 and added more space in the early 1990s.
It began showing signs of age as other malls opened, notably The Avenues in 1990, and as population growth shifted to the Southside.
St. Johns Town Center opened in 2005, becoming the regional center of retailing and attracting luxury brands that open just one store in the market. The Town Center also generated extensive retail, housing and entertainment ventures near the property.