The City Council Finance Committee unanimously approved amending the agreement Oct. 3 between the city and Elements Development of Jacksonville LLC, developer of the RiversEdge: Life on the St. Johns commercial and residential project on the Southbank Downtown.
Ordinance 2023-622, introduced by the Council president at the request of the Downtown Investment Authority, authorizes execution of an amended redevelopment agreement and an amended and restated infrastructure improvements cost disbursement agreement between the city and Elements and the District Community Development District.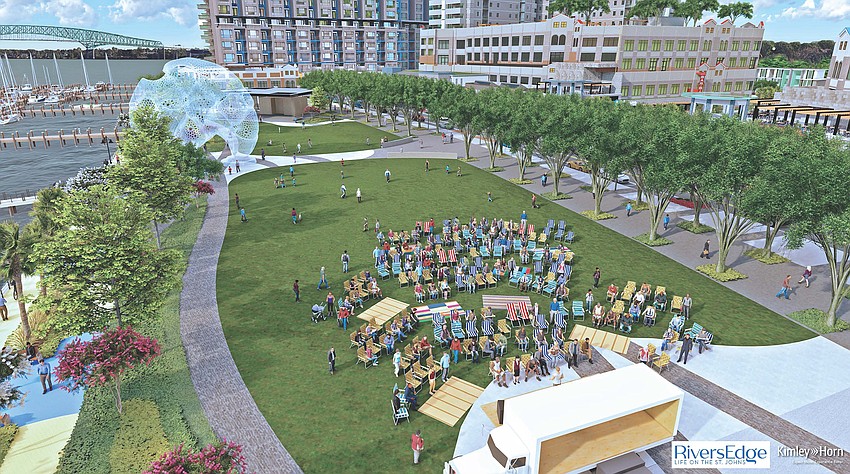 RiversEdge, formerly called The District and before that "Healthy Town," is designed to bring retail and restaurants, office space, a hotel, residential units, a public marina and new riverfront park space to a 32.21-acre site east of the Duval County Public Schools headquarters building on the Southbank. 
In October 2020, Dallas-based Preston Hollow Community Capital LLC assumed control of Elements.
The most substantial change in the new agreement increases the city's maximum indebtedness for the RiversEdge Recapture Enhanced Value Grant by $41,961,000 – from $56,025,000 to $97,986,000.
The grant is a 75% rebate on the property taxes that will be generated by the development through 2045 instead of 2040, the end date in the original agreement.
The DIA calculated in May when its board approved the amendments that RiversEdge will generate at least $130.7 million in ad valorem property taxes during the term of the agreement, of which nearly $98 million will be refunded.
The increase is needed because construction costs have significantly increased since the original agreement approved by the DIA and City Council in 2018, DIA CEO Lori Boyer told the committee Oct. 3.
The estimated cost of the project increased from $280 million to $693 million, according to the legislative summary filed with the ordinance.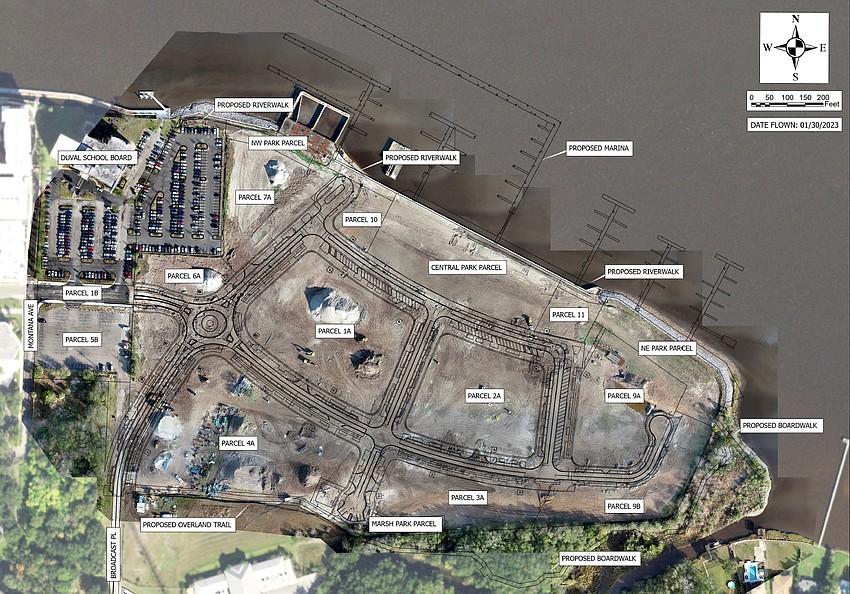 Speaking in support of the proposed grant cap amendment, Finance Committee Chair Nick Howland pointed out that the city is giving up a portion of future property taxes that will be generated by the private development of the former JEA Southside Generating Station site. 
The riverfront property has been vacant since the station was demolished more than 20 years ago. Elements bought the site from JEA in 2014 for $17.4 million.
"It's not shelled out cash, like a completion grant," Howland said.
The amendments increase the number of residential units by 220 to 1,170; increase the number of hotel rooms by 53 to 200; and reduce the amount of retail space by 13,200 square feet for a new total of 121,400 square feet.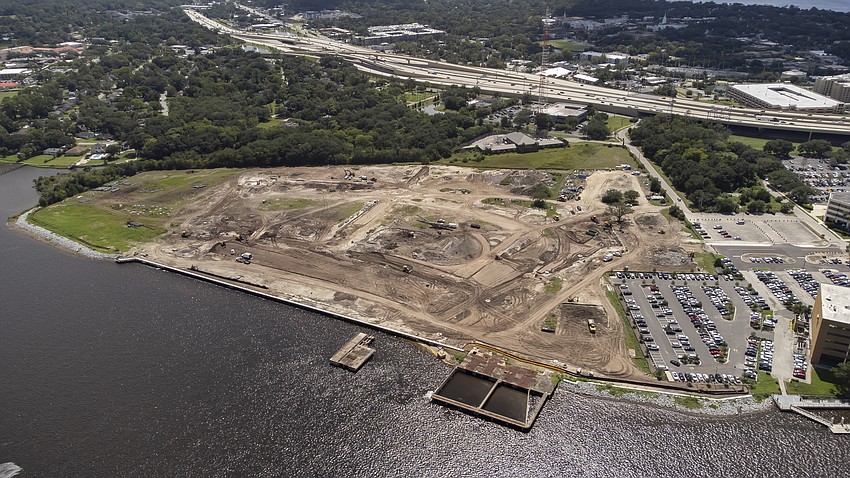 The new agreement also grants permission to use multiple general contractors so the bulkhead construction can proceed in advance of the other infrastructure work.
The amended agreement increases the size of the project parcel by 1.2 acres and authorizes the inclusion of additional property should it be acquired by the developer.
The amendment now goes to City Council for review and possible approval.