The Peach Cobbler Factory, with three area locations open, is working on a fourth and has three more in planning.
The first Jacksonville location opened in July 2022 at 4495 Roosevelt Blvd., Suite 405, in Ortega Park in West Jacksonville.
Two more opened at 519 Airport Center Drive, No. 106, in River City Marketplace in North Jacksonville and at 822 Sadler Road in Fernandina Beach.
The city is reviewing a permit application for Peach Cobbler Factory in about 1,600 square feet of space at 13760 Old St. Augustine Road in Shoppes at Bartram Park. It will take the former Edible Arrangements' space.
PeachCobblerFactory.com says three more area locations are opening soon in Orange Park, St. Augustine and Saint Johns.
The company said previously it has a multiunit agreement in Northeast Florida with Jimmy and Andrea Plowden.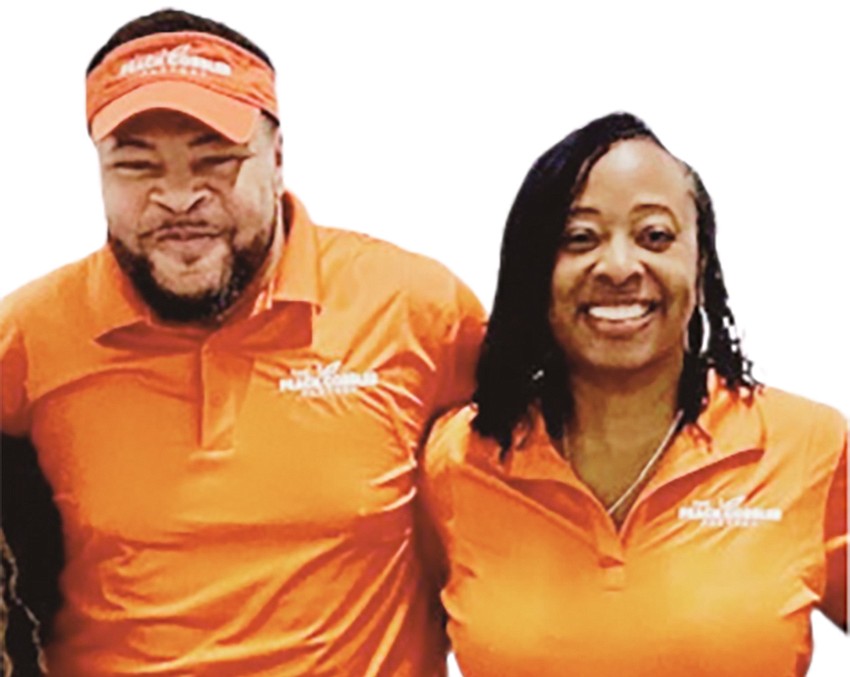 Andrea Plowden said Sept. 28 the Bartram Park location is scheduled to open at the end of October.
She said they do not have locations secured for Orange Park and St. Augustine but plan to open both in 2024.
She said the Fernandina Beach location is owned by another franchisee.
Plowden said they choose sites based on demographics, proximity to other eateries and shopping.
"As most are aware, Jacksonville is the largest city by land mass in the United States. Due to this, many people tend to shop and eat in the area they reside," Plowden said.
"Being able to offer our delicious desserts to our customers within a reasonable distance allows individuals in every pocket of Northeast Florida to enjoy The Peach Cobbler Factory," she said.
Plowden said locations range from 1,000 to 2,000 square feet and employ about seven to 10 people each.
Peach Cobbler Factory offers a family-style dessert shop with cobbler, cinnamon rolls, banana pudding, peachy tea and cold brew coffee.
Peach Cobbler's menu shows varieties of cobbler; cookies; banana pudding; shakes; brownies; cinnamon rolls; Churro Stix; Belgian waffles; and more.
It says it has multiple revenue streams including a quick-service dessert bar, catering, mobile units and delivery options. 
The Peach Cobbler Factory was founded in 2013 in Nashville, Tennessee, by Tamira Edgerton and Juan Edgerton and now has corporate headquarters in Fort Lauderdale.
The founders partnered with franchise developer Greg George in July 2021 to launch PCF Franchise LLC. 
The website shows 51 locations and more opening soon in 13 states and the District of Columbia, as well as shops opening in five more states.
It has seven in Florida and 26 more opening soon.