Tony's Cantina, a Rock Hill, South Carolina, restaurant, intends to open in Mandarin in Crown Point Plaza.
The city is reviewing a permit for Target Contractors to start work on the 5,235-square-foot space at 10131 San Jose Blvd., No. 12.
Landlord Sleiman Enterprises shows Tony's Cantina on a site plan for the center, which is at San Jose Boulevard and Crown Point Road.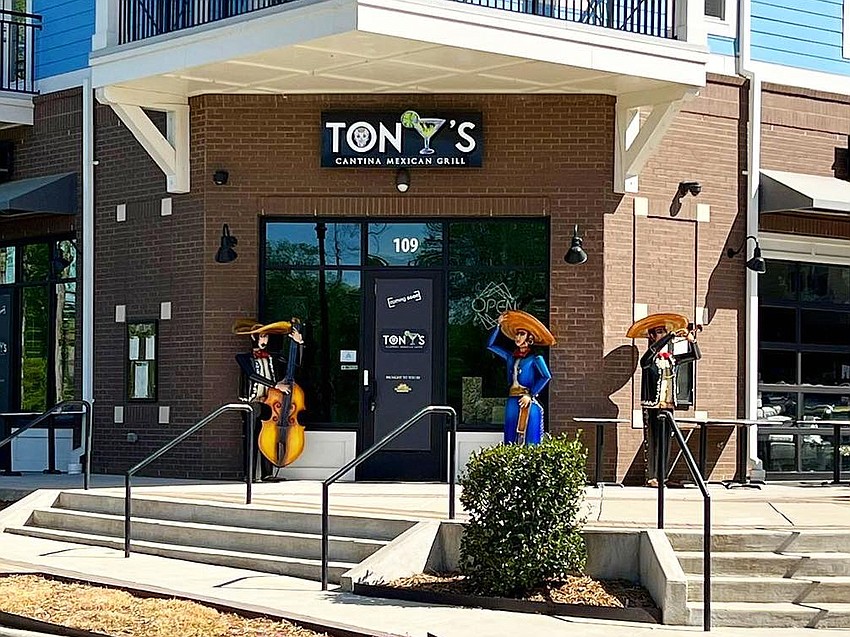 Tony's Cantina Jacksonville LLC registered its name with the state May 2, led by Ely Villanueva Diaz, Antonio Ramirez Herrera and Victor Ramirez Herrera, all of Fort Mill, South Carolina, and Antonio Ayala of North Charleston, South Carolina.
The filing describes it as a full-service Mexican restaurant.
Plans indicate a future bar area.
A certificate of use application to the city shows Tony's Cantina will have at least 80 seats.
The Tony's Cantina Mexican Grill Facebook page does not refer to Jacksonville.