This July, the 11th Circuit issued its en banc decision in Drazen v. Pinto, 74 F.4th 1336 (11th Cir. 2023), arising out of a Telephone Consumer Protection Act, 47 U.S.C. § 227 ("TCPA") class action.
The underlying history of the case is long and nuanced including, among other things, the court granting a petition for rehearing and vacating the earlier decision of a three-judge panel.
In short, as Judge Rosenbaum, writing for the unanimous court, put it: "The question at the core of this appeal is whether the plaintiffs who received a single unwanted, illegal telemarketing text message suffered a concrete injury" for Article III standing purposes. Id. at 1339.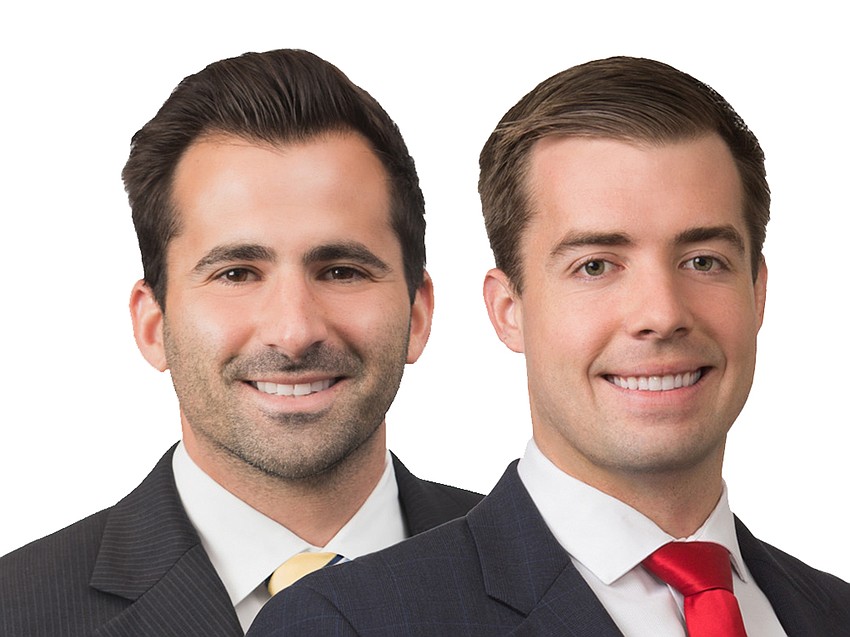 As the court explained, plaintiffs lack standing to pursue statutory claims unless their alleged injury has a close relationship to a harm that has traditionally been regarded as providing a basis for a lawsuit in English or American courts. Id. The court further explained that it had granted rehearing to reevaluate the earlier holding of Salcedo v. Hanna, 936 F.3d 1162 (11th Cir. 2019) which held that receipt of a single unwanted text message is not sufficient to meet the concrete injury requirement for standing under the TCPA, as it does not have the requisite "close relationship" with a traditionally recognized harm.
After analyzing, inter alia, whether the harm of receiving a single unwanted text message resembled the harm associated with the common law tort of intrusion upon seclusion (which requires intentional intrusion into another's solitude which would be highly offensive to a reasonable person), the court concluded "that the receipt of an unwanted text message causes a concrete injury[.]" Drazen, 74 F.4th at 1346.
Some commentators have interpreted the holding in Drazen to mean that TCPA claims arising out of receipt of a single text message are "back on the menu," and predicted an increase in the volume of TCPA cases that will be filed in the 11th Circuit. 
However, such predictions may overlook that throughout the opinion, the court's analysis centered on whether the receipt of a single "unwanted" text message constitutes a concrete injury sufficient for Article III standing purposes.
Given that most texters and callers require some form of consent or affirmative opt-in from recipients before sending text messages to them (automated or not), Drazen may open up the door to a new series of Rule 12(b)(1) motions presenting factual attacks on the issue of whether or not a text message received by a given plaintiff was, in fact, "unwanted." 
Indeed, 11th Circuit precedent supports that it is only the receipt of "unwanted" messages or calls that give rise to standing. That makes legal and logical sense, and aligns with Drazen, because if a text or call was wanted, requested or invited (not unwanted), then it is not sufficient to intrude upon the recipient's seclusion, as required.
Although prior consent is often presented as an affirmative defense, one district court within the 11th Circuit recently has – albeit, pre-Drazen – accepted such an argument at the motion to dismiss stage.
In Hall v. Xanadu Marketing, Inc., — F. Supp. 3d —, 2023 WL 49467315 (N.D. Ga. July 6, 2023), the court granted a TCPA defendant's motion to dismiss which raised a factual attack on plaintiff's standing under Article III. 
The court found that the plaintiff lacked Article III standing where he was the one that "actually solicited" the subject communications by providing his consent to receive them.  Id.  The Court agreed with the defendant's argument that the communications sent to plaintiff "were solicited though [his own] consent, and therefore, any corresponding invasion to [his] privacy [was] traceable to [his] own conduct."  Id.
The Court dismissed plaintiff's claims for a lack of standing under Article III, effectively holding that there can be no harm where a plaintiff asks to receive the communications.  Hall is an important case for defendants caught in the morass of the TCPA's standing crosshairs. 
So it remains to be seen: is it now a foregone conclusion that alleging receipt of a single text message will be sufficient for plaintiffs to survive attacks on standing?
Or did Drazen simply reaffirm longstanding 11th Circuit precedent (dicta?) that a message or call must be unwanted to confer standing, thereby reopening the floodgates to a new series of Rule 12(b)(1) motions presenting factual attacks on the question of whether or not a given text message was, in fact, "unwanted?"
Time will tell.
Jeffrey B. Pertnoy is a partner and Howard Jay Harrington is an associate at Akerman.