Florida State College at Jacksonville is asking the public to help choose a new official mascot to represent the college's community of students, faculty and staff.
An Oct. 12 news release said the selection will be based on the college's mission to provide an equitable, high-quality, success-driven learning experience for our diverse community of students and its core values: integrity, respect for all served by FSCJ, innovation, student-centered, excellence in teaching, learning and service.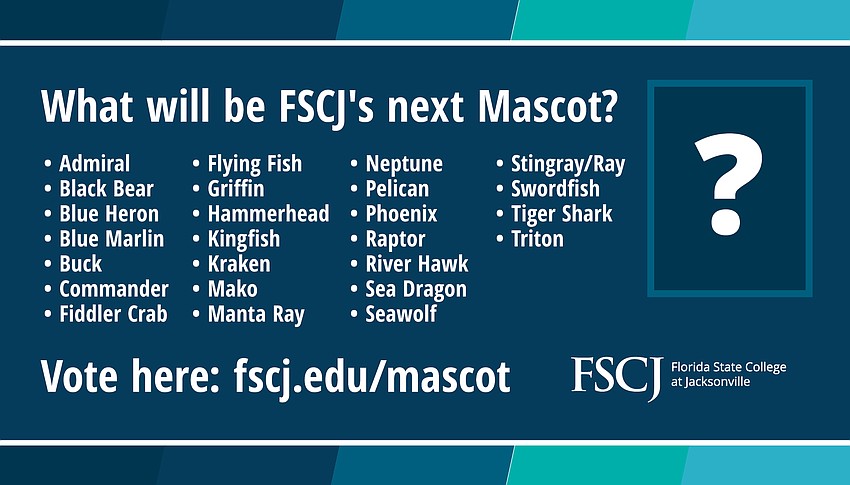 The mascot should be a symbol that represents the significance and importance of FSCJ in helping students meet their academic and professional goals. The mascot also will serve as the face of FSCJ's athletic teams and should reflect a fun, energetic and competitive brand, the release said.
Voting is open to the public through Nov. 10. The three mascots with the most votes will be announced as finalists in early January.
Visit fscj.edu/mascot to view possible choices and vote.