Panera Bread proposes a $1.25 million shell building at the site of the 5th Element Indian Restaurant in Baymeadows to create a new 3,831-square-foot cafe.
The property is planned on 1.36 acres at 9485 Baymeadows Road.
Tenant build-out will be in a separate permit.
Plans show a patio and drive-thru in addition to interior dining.
Panera would demolish the existing restaurant and build a new one. The city is reviewing a permit application for the new shell building.
The landowner is Realty Income Corp. of San Diego.
The site is on the north side of Baymeadows Road between Old Baymeadows Road and Baymeadows Circle East, west of Southside Boulevard.
GBT Realty Corp. of Brentwood, Tennessee, is the client. MJM Architects inc. of Nashville is the architect.
City utility JEA issued a service availability letter June 26 for demolition of the Baymeadows Road restaurant and construction of a 100-seat Panera Bread.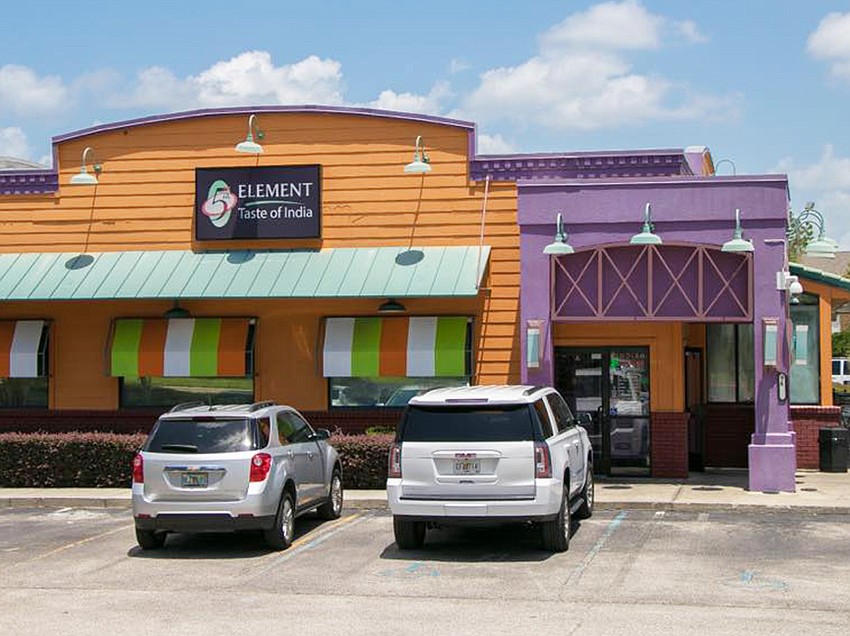 Goodson Bergen & Associates Consulting Engineers Inc. is the civil engineer.
Built in 1991, the 4,561-square-foot restaurant was a former Applebee's and more recently 5th Element Indian Restaurant. 
Panera now leases a 4,360-square-foot space at 9810 Baymeadows Road in Baymeadows Village.
There are at least 14 Panera Bread locations in Northeast Florida.
Panera has been opening stand-alone restaurants with drive-thrus as it leaves its in-line locations in strip shopping centers.
The 5th Element owners bought a closed St. Johns Town Center area property to relocate.
A company spokesperson said in August the landlord did not renew the lease at 5th Element Indian Restaurant's current Baymeadows Road location and that the restaurant will move in January.
On July 24, SK Jaxs LLC bought a 5,010-square-foot restaurant at 10208 Buckhead Branch Drive for $2.4 million. 
SK Jaxs LLC is led by Sridhar Sannala and Koteswara Rao Putikam. They created the LLC June 15.
They also are the owners of 5th Element Indian Restaurant LLC, whose address is 9485 Baymeadows Road.
Buckhead Equities LLC, led by restaurant owner Jacques Klempf, sold the property.
The structure was built in 2006 on the 1.05-acre site. 
Klempf operated the Original Pancake House there for several years. He and a business partner opened Ovinte in late 2012 and served Spanish and Italian-influenced cuisine, wine and cocktails. They closed it in July 2017.
He then leased the site to Kamiya 86 for a sushi bar and restaurant.
Klempf owns the Cowford Chophouse Downtown.