Blueberry Artisan Bakery is building-out in the St. Nicholas neighborhood, about 1.4 miles east of its home at Southern Grounds & Co. in San Marco.
The city issued a permit Aug. 31 for Emerald C's Development Inc to build-out a  3,000-square-foot building at 3247 Beach Blvd. for the bakery at a cost of $409,246.
Owner Mark Janasik said July 7 the St. Nicholas bakery will cater to retail and wholesale clients with a scratch bakery and bread program for restaurants, hotels and the uses of his Southern Grounds locations.
It also will be another option for diners.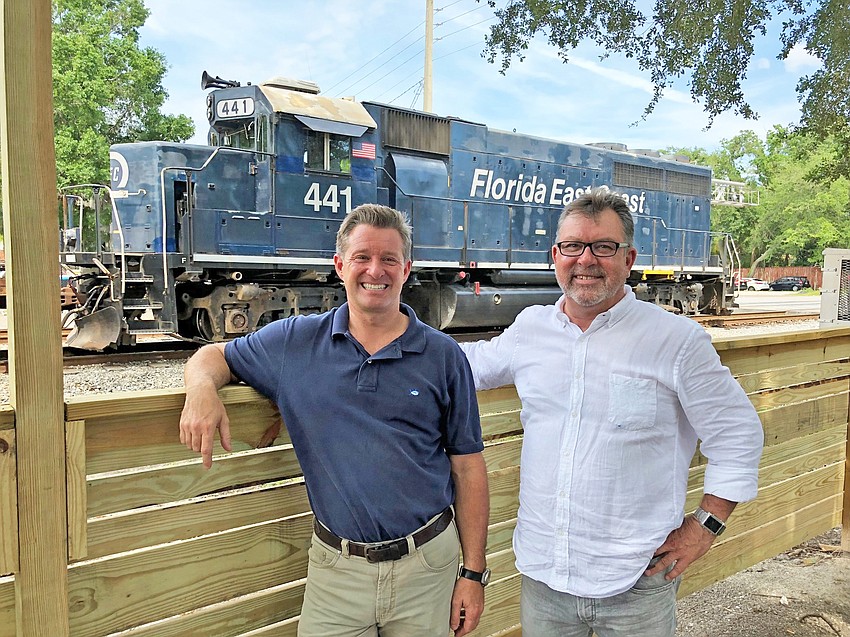 Janasik said it will have an organic coffee bar with four to five gourmet offerings for breakfast and lunch.
"Building a bakery of our own was about more than just cultivating a business; it was a way to create a sense of home and community," he said.
The St. Nicholas building is owned and being renovated by property development partner Edward Skinner Jones.
Jones, of Neptune Beach-based SoGro LLC, is the property owner and landlord. Group 4 Design Inc. is the architect.
The city issued a permit in September 2022 for Realco Recycling Co. Inc. to remove interior partitions, doors, ceiling and floor finishes for design of a future build-out.
Janasik, owner of Southern Grounds & Co. and several other restaurant concepts, said July 7 that he expects a three- to four-month build-out when permits are issued.
"We are outgrowing our current space with all our wholesale orders," Janasik said in March.
 Janasik said July 7 the bakery will continue operating at the San Marco Southern Grounds at 1671 Atlantic Blvd.
"That stays," he said. The new space allows the bakery to expand the business into more accounts.
Janasik said Blueberry has 40 items for sale retail and wholesale. Pastries include truffles, brittle, pies, cakes, cheesecakes, pastries, fruit tarts, morning buns, croissants and more.
"Our entire menu is made fresh daily by highly skilled artisan bakers committed to preserving the art and craft of traditional bread and pastry making while taking a modern approach," Janasik said.
In 2020, Southern Grounds bought the assets of Biscuit and Buttercream LLC to bring the Jacksonville-based scratch bakery into the coffee house's fold.
Janasik renamed it "blueberry, artisan bakery" and moved its operations into the front part of the San Marco shop.
Southern Grounds operates five coffee shops in Jacksonville with more to come.
Two are at Jacksonville International Airport.
Janasik and Jones, a Neptune Beach-based investor, opened the first Southern Grounds coffee shop in Neptune Beach in February 2016; the second in the San Marco area in June 2018; and the third in the Shoppes of Avondale in November 2020.
Jones owns those properties and Janasik owns the business. The coffee shops offer pastries, breakfast, lunch, dinner, beer and wine and market items.
Through Beach 3247 LLC, Jones bought the Beach Boulevard property in July 2022 for $300,000. Property records show the structure was built in 1967.
Restaurant & Hospitality Investment Group, led by Janasik, separately operates other restaurant concepts, including the planned Alder & Oak as well as Southern Grounds at The Hub Brooklyn in the Brooklyn/Riverside area; Alder & Oak in St. Augustine; and Oaxaca Club in Jacksonville Beach.