Jacksonville Jaguars owner Shad Khan paid $36.95 million for the Seahorse Oceanfront Inn in Neptune Beach.
Khan purchased the property Aug. 29 though Neptune Beach Club LLC. The property will be developed by Khan's Iguana Investments Florida LLC.
Kathy Cole, her son, Will, and daughter, Emma, sold the hotel and another property.
Neptune Beach Club LLC is headquartered at 1 TIAA Bank Field Drive, the Jaguars home stadium. The LLC is managed by Megha Parekh, Jaguars senior vice president and chief legal officer.
In a separate transaction, Kathy Cole sold a home Aug. 29 for $2.6 million at 203 Ocean Front to Neptune Beach House LLC. The property is across the street from the Lemon Bar. The deed shows Neptune Beach House also is headquartered at 1 Everbank Stadum Drive, which is the stadium's address.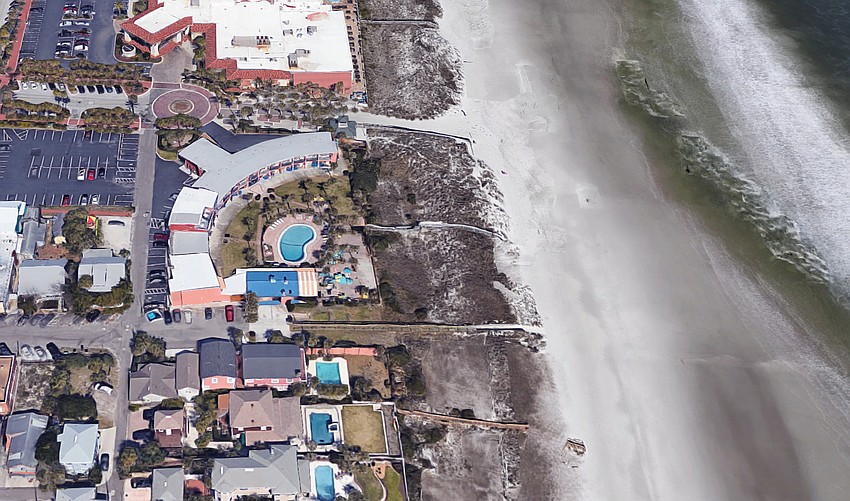 The Coles have owned the hotel at 120 Atlantic Blvd. since 1997. They bought the property for $2.7 million through Seahorse NB LLC from George Helow.
The hotel was built in 1956 and is 17,059 square feet on 1.22 acres. The sale included a parking lot.
The Seahorse is an oceanfront property with a poolside bar. The Lemon Bar is open to the general public.
Guests have access to bicycle, surfboard and beach chair rentals. Each room has a small refrigerator, microwave and coffee maker. Rooms open to patios and balconies that lead to the pool, Lemon Bar and a walkway to the ocean. Each room has free Wi-Fi and a complimentary breakfast basket.
In an Aug. 31 release, Khan said he plans to keep the hotel and Lemon Bar open.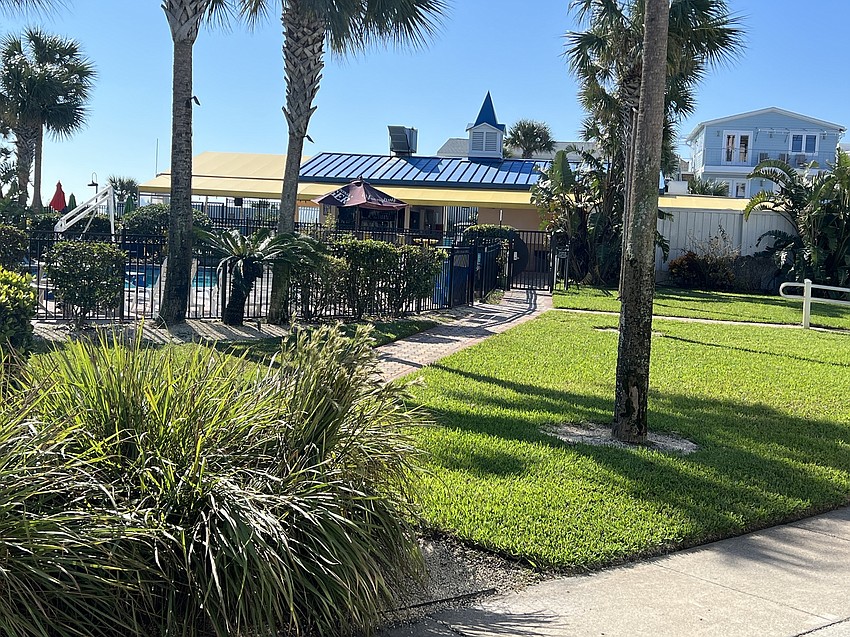 Khan hired Remington Hospitality to manage the hotel and the Lemon Bar. This company also manages the One Ocean resort at 1 Ocean Blvd in Atlantic Beach. Both hotels are at the end of Atlantic Boulevard in the Beaches Town Center.
"Iguana plans to redevelop the property as a boutique resort hotel, similar to what is in place now, along with additional amenities and supporting uses. Future resort amenities may include a spa, beach club, fitness center, restaurant, improved Lemon Bar, parking, and retail space," the release said.
"Now it's time to pass the torch, and we're really happy to see these properties going into the right hands with Shad Khan and Iguana Investments," Kathy Cole said in the Oct. 14 release.
This hotel property is Khan's second in the area. Through Iguana, Khan also is developing a Four Seasons hotel in Downtown Jacksonville along the St. Johns River south of the stadium.
Khan also owns the Four Seasons in Toronto.