In rural areas, ranches and other settings often depicted in the movies 4th Circuit Chief Judge Lance Day favors, triangle bells are used to signal mealtimes, often accompanied by a heartily bellowed "come and get it."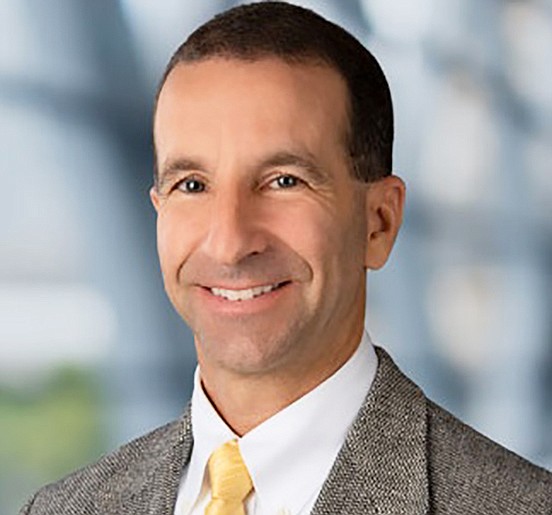 Now, our smartphones serve such purpose.
To help your phone remind you accordingly, please calendar the following Jacksonville Bar Association luncheon dates and locations:
• Sept. 21 at the Marriott Jacksonville Downtown: The Florida Bar President Scott Westheimer will join us and share insights from Tallahassee and the state of the attorney union.
• Nov. 15 at the DoubleTree by Hilton Hotel Jacksonville Riverfront: Former JBA President Dan Bean will speak during our annual military-appreciation luncheon, an apt selection given Dan's military service and "heavy lifting" to get the USS Orleck to become a permanent, prominent fixture in Downtown Jacksonville.
• Jan. 18 at the DoubleTree by Hilton Hotel Jacksonville Riverfront: Jacksonville Mayor Donna Deegan will be our guest and speaker, debriefing her first six months in office and revealing why we should embrace our wonderful city and personally contribute to its well-being.
• March 21, TBD: State Attorney for the 4th Judicial Circuit Melissa Nelson and 4th Circuit Public Defender Charles Cofer will speak about the criminal justice system and the interplay between their two offices.
• May 1, TBD: This year the JBA's Law Day luncheon will be on the actual nationally designated Law Day. Our yet-to-be determined speaker will address the Voices of Democracy theme after the Jacksonville Daily Record Lawyer of the Year, Liberty Bell and other awards are announced.
• June 27, TBD: Our final luncheon of this Bar year will include year-end honors and the swearing-in of our newly elected board of governors, our president-elect, and incoming President Christian George.
Luncheon registrations open 30 days in advance and seating is limited. Claim your spot while one is available for you.
When you arrive, purposefully sit with folks you don't know well, aiming to genuinely meet at least two less-familiar fellow JBA members.
Or, use the opportunity to share a luncheon meal with an opposing counsel to develop a relationship that will outlast your mutual case. 
Go beyond the simple exchange of pleasantries or surface-level law practice questions. Dig a bit deeper and seek to learn some of your peers' personal stories. Why did they end up in Jacksonville? What do they do when not lawyering? Ask them to brag on their family. 
Obviously, be willing to share similar information with your table mates.
Why am I suggesting these things? Because the Jacksonville Bar Association builds community so you can better enjoy being a lawyer. 
Attending prepaid luncheons is an easy way to advance those goals. Please realize that they are JBA events, not law firm or judiciary events. Showing up as a group, sitting as a group and leaving as a group does not build community outside of that group.
We can do better. I urge you to do better.
Please calendar these dates, register to attend, and heed your phone's mealtime triangle. Your All In dues have already paid for your luncheon, so come and get it.
I look forward to seeing you in person later this month and throughout this Bar year.
Blane McCarthy is a certified circuit mediator with Miles Mediation & Arbitration.