The city issued a permit Sept. 11 for Adkins Construction LLC to renovate a former Beach Boulevard restaurant for the Ohio-based ketogenic bistro, PangeaKeto.
Adkins will renovate the 1,969-square-foot former Hakka Kitchen at 14474 Beach Blvd. at a construction job cost of $60,000.
It will be PangeaKeto's first Florida franchise. It is at Beach Boulevard and San Pablo Road.
Previously a Taco Bell, chef Wen Raiti opened the organic food-focused House of Leaf & Bean there in 2017 and then Hakka Kitchen in 2021 until she closed it in December 2022.
PangeaKeto's menu is based on low carbohydrates. The Jacksonville menu will be similar to the other two in Ohio and Texas with burgers, melts, quesadillas, pizza, bowls, wings, sides and more.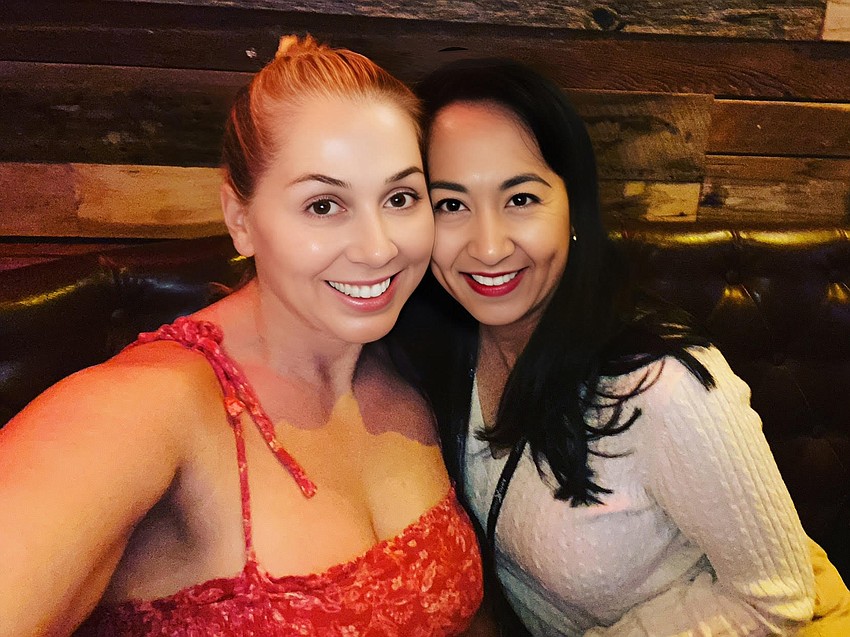 Franchisees Jacqueline Spring Miller and Rosanna Smith, managers of Spring Rose LLC, have been best friends for 17 years.
Miller said Sept. 12 they intend to open PangeaKeto in October.
While each owns and operates separate businesses, they joined to buy the franchise.
Miller said it is "for my own selfish purposes to be able to have healthy food that is not going to cause inflammation and to sustain me, to have proper nutrition."
As the first PangeaKeto with a drive-thru, the location will operate the pickup window for orders placed via the app, Miller said.
Miller and Smith are leasing the property from the owner of the shopping center, which is anchored by Publix Super Markets Inc.
Miller said previously she expects to open with hours from 11 am. to 7 p.m. Wednesday through Sunday, eventually opening Tuesday and perhaps adjusting hours based on customer needs.
She said she expects an investment of up to $500,000 in the Jacksonville project, which includes renovations of the restaurant interior.
Miller hopes to improve on the outdoor seating presence. The exterior colors are close to PangeaKeto's green and black and won't require a lot of change.
Three of its "what we're known for" menu items are:
• The T-Rex Smashburger ($13) is a beef patty topped with melted American cheese, lettuce, tomato, onion, pickles and mayo on a toasted bun.
• The chicken salad wrap ($13) features chicken salad, lettuce and tomatoes in a flour tortilla.
• The cauliflower rice taco bowl ($14) has cilantro-based cauliflower rice, American cheese, ground beef, lettuce, pico de gallo, cilantro, sour cream, salsa and tortilla strips.
PangeaKeto also sells its own line of prepared foods for grab-and-go.
PangeaKeto co-founder Jeff Zucal said in April there is one corporate store in North Canton, Ohio, and two franchises – in Dayton, Ohio, and Houston. Jacksonville is the third franchise.
He expects the Jacksonville site will seat about 20 customers with strong pickup/takeout business.
PangeaKeto.com says the bistro and takeout business is "bringing the best foods from around Earth together to make healthy ketogenic meals, snacks, and more for humans."
It explains that Pangea is "a supercontinent that incorporated almost of the landmasses on Earth."
The site says PangeaKeto has more than 250 proprietary products and sells sugar- and gluten-free meals, snacks, desserts, salad dressings and more.