Former Jacksonville City Council member Randy DeFoor is withdrawing her nomination to be the city's next general counsel. 
DeFoor made the announcement Sept. 13 in a news release sent by Mayor Donna Deegan's Public Affairs Office. 
Deegan nominated DeFoor, senior vice president and national agency counsel for Fidelity National Title Group, on Aug. 9 to be the city's next top attorney.
"Thank you to Mayor Deegan for nominating me to serve as General Counsel for her and the Consolidated Government of Jacksonville, the City I love. In the best interest of both, I withdraw my request for consent to the nomination," DeFoor said. 
"My support for this Mayor, and my belief that we must as a city unite in support of her is undiminished; we must rise above politics to create a better environment for all of us." 
DeFoor represented District 14 on Council from July 2019 to June 2023. 
Her successful confirmation by Council became increasingly uncertain in recent weeks as some Council members questioned whether that term would violate Florida statutes that prohibit a former elected official from lobbying for compensation for two years.
The Deegan administration and Council sent individual memoranda to the state Commission on Ethics requesting an opinion on whether DeFoor's ability to serve as general counsel would be prohibited or limited by her time on Council. 
Deegan, a Democrat, and the Republican-majority Council members have accused the other of politicizing DeFoor's nomination. 
The former Council member is a Republican who crossed party lines to endorse Deegan over the GOP candidate, JAX Chamber President and CEO Daniel Davis, during the May 16, 2023, runoff election. 
DeFoor was also critical of former GOP Mayor Lenny Curry's support of the failed attempt in 2019 to privatize the city-owned utility JEA that resulted in federal grand jury indictments for JEA's former CEO Aaron Zahn and CFO Ryan Wannemacher. 
Council President Ron Salem announced Sept. 5 that he would not defer legislation to confirm DeFoor's nomination and hold a vote before the state ethics commission issued its opinion on her eligibility. This would have put DeFoor's nomination to a vote at the Council Rules Committee on Sept. 18 and the final decision on Sept. 26 where she would have require a 13-vote supermajority to win confirmation. 
That binding opinion is expected Oct. 20.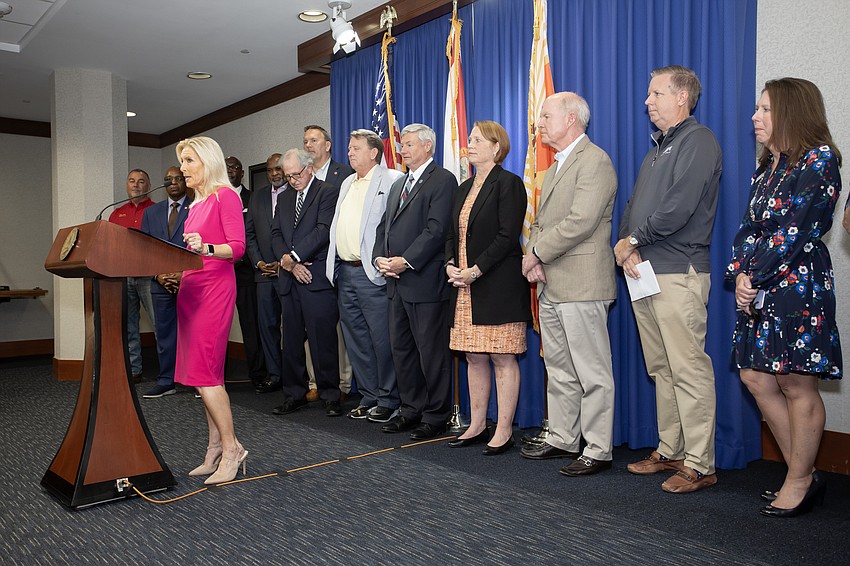 Salem said he came to the decision after he'd held meetings with people inside the general counsel's office and other and determined Deegan was considering appointing DeFoor as acting general counsel, which he said could have compromised any of DeFoor's actions had the ethics commission determined she was restricted by state statute in her duties. 
"This is perplexing," Deegan said in a Sept. 5 email to the Daily Record. 
"My understanding was Council wanted to hear from the Florida Ethics Commission. If they are moving forward regardless, then this vote should be about Randy's qualifications for the job. She brings extensive experience as a general counsel, and she stood strong against the sale of JEA. That leadership, integrity, and courage is what Jacksonville needs."
In that email, Deegan administration Communications Director Phil Perry said the mayor did not intend to name DeFoor the acting general counsel before her confirmation. 
Salem and Council members Kevin Carrico and Nick Howland had said during Council meetings they would not support DeFoor while Rules Committee Chair Terrance Freeman said he had concerns about the nomination. 
In her announcement Sept. 13, DeFoor responded: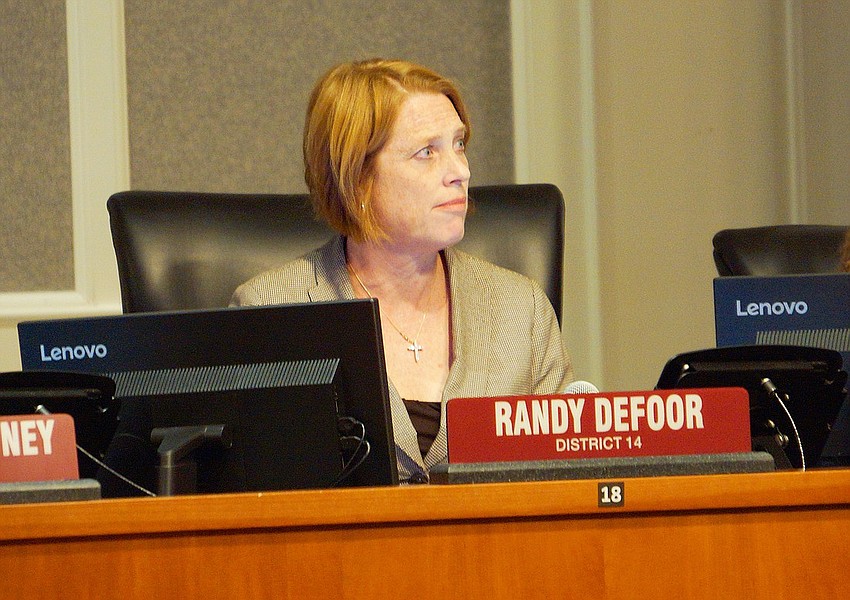 "After watching the events of the past few weeks in this and other related matters, I would remind us of the words of Martin Luther King, Jr.:
"If we do not learn to live together as brothers [and sisters], we shall perish together as fools.
"This is my only prayer for all of us. I look forward to serving this community in other capacities and will have no further comment at this time," DeFoor said. 
In response to DeFoor's withdrawal, Deegan made the following statement in the Sept. 13 news release: 
"I'm grateful that Randy was willing to continue serving the city we both love. I stand by her impeccable character and qualifications," Deegan said. 
"Randy has the support of all the city's independent authorities and a large, bipartisan coalition of community and business leaders," the mayor said. 
"Jacksonville needs a General Counsel who has her vast experience, commitment to service, and belief that unity is our only path forward. We will continue moving ahead with those qualities in mind."
The term expires Sept. 30 for Bob Rhodes, Deegan's appointee for acting general counsel. According to the news release, a new acting general counsel will be announced soon and the term will start Oct. 1. 
That will give the Deegan administration another 90 days to nominate a general counsel candidate and gain Council confirmation, according to the city charter.
The five-member city General Counsel Qualification Review Committee recommended DeFoor's nomination after interviews with five other attorneys including another former Council member, Brenda Priestly Jackson. 
The other four were: 
• Former city General Counsel Jason Teal, who serves in the Office of General Counsel as senior assistant general counsel.
• Deputy General Counsel of Government Operations Lawsikia Hodges. 
• Deputy General Counsel in the city's Tort, Employment & Regulatory Department Sean Granat.
• Chief Legal Counsel for the Duval County Health Department Amy Meyer.