Growth is no stranger to northeast Florida. While the region has historically been an area of expansion, its recent population explosion is unprecedented. According to the U.S. Census Bureau, the area's population growth has outpaced the rest of Florida, with rates between 14% and 21% over the last decade. That's nearly double the growth rate for the country.
With this increase in population comes increased demand for services and facilities that support community members, their quality of life, and the local economy.
"Jacksonville and its surrounding areas have a deep need for professionals who can strengthen and build up our communities through visionary work, innovation, and leadership," said Jeff Blount, chief operating officer of Meyer Najem Southeast. "Since our founding more than 35 years ago by Anthony Najem and Karl Meyer, Meyer Najem has prioritized strengthening communities. When Meyer and Najem started their company, their vision was to contribute far beyond constructing buildings."
The Meyer Najem team feels that being part of the Jacksonville community means contributing on multiple levels, from the type of quality work they build to how they give back to local charitable and nonprofit organizations that advance the common good.
"When communities grow, it increases the need for municipalities to provide core services and facilities for health care, parks and recreation, public safety, and education," Blount said. "We enjoy the fulfillment that comes from working on these types of projects."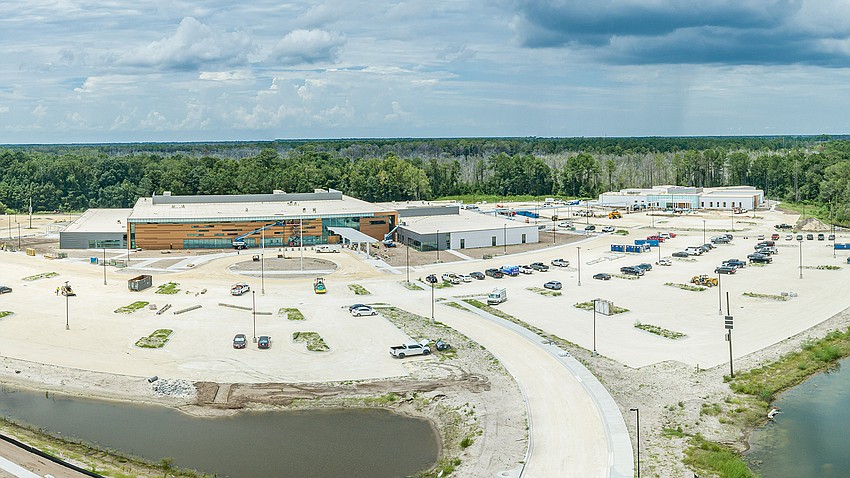 In the Jacksonville area, those projects include Veterans Affairs facilities. Meyer Najem constructed the first VA Outpatient Clinic in Jacksonville and is in the process of building the second.
"I consider the VA clinics to be some of the most meaningful work that we have ever done," said Najem, Meyer Najem's chief executive officer. "It is an honor to serve those who have dedicated their lives to our country. Our business is built on integrity, fairness, and honesty—qualities at the foundation of every project."
The Meyer Najem team also appreciates the opportunity to build the critical spaces that support the police and fire department personnel who protect and serve, schools that educate future generations, and campuses that house senior citizens.
Through engagement with municipalities, local governments, and organizations, Meyer Najem focuses on bringing creative ideas to the table that help clients meet their goals, whether it's working on a Public-Private Partnership or introducing the latest in technology to their projects.
"The company's pledge has always been serving those who make communities great and helping local leaders see the vision for what the future can be," said Ryan Soots, Meyer Najem Southeast's executive vice president. "We're committed to helping our customers by working together with equal parts humility and ambition. We want every person at Meyer Najem, and every person who steps onto a Meyer Najem site, to truly believe they are contributing to something extraordinary." 
Learn more about Meyer Najem's use of technology.