The city issued a permit Sept. 14 for the landmark Dreamette ice cream shop to open in Dunn Village in Northwest Jacksonville.
Robert Davis Construction Inc. of Jacksonville will renovate 1,185 square feet of space for Dreamette at 6765 Dunn Ave. at a project cost of $25,000.
Rowe's IGA Supermarket anchors the shopping center at Dunn Avenue and New Kings Road in the Dinsmore area.
A site plan by landlord Saglo, based in Miami, shows Dreamette in 1,200 square feet at B-325 next to Arble Bakery. 
Plans show two front windows will be converted into sliding windows for walk-up service.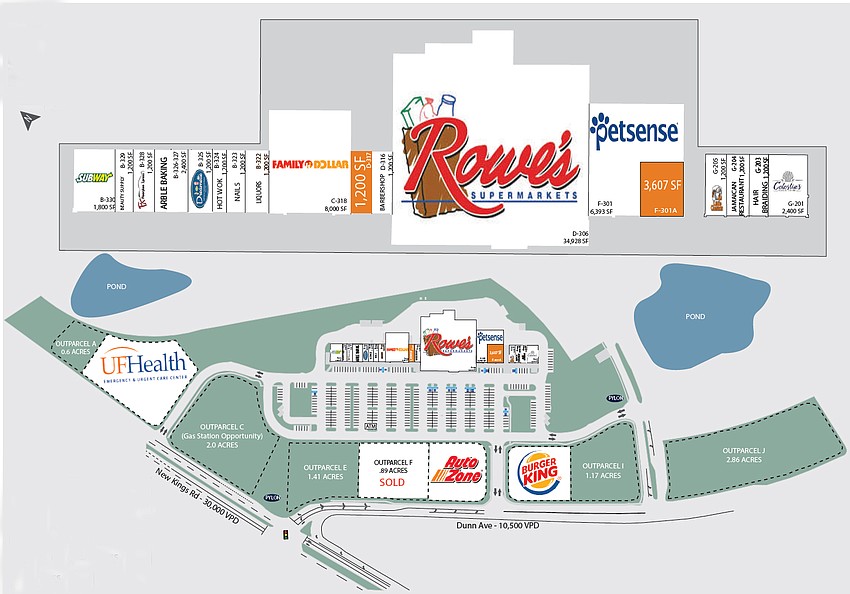 Edwin Williams Jr., the licensee of the new shop, said previously he intended to open Dreamette – Dinsmore about October, pending permits.
Williams said there will be limited exterior seating and no inside seats.
Rowe's IGA Supermarket anchors the shopping center at Dunn Avenue and New Kings Road.
It will be the ninth Dreamette since the original opened 75 years ago in the Murray Hill area of Jacksonville,
Dreamette serves shakes, banana splits, sundaes, soft serve cones and cups, dips, freezes, slushes and more.
"I looked at the Northside and it is underserved for food and entertainment," Williams said.
"There are a lot of food places but not a lot of sweets. And it is one of the fastest-growing areas of Jacksonville."
Williams said it will be good location "as well as catching the people coming from Georgia and Callahan."
Dreamette owner Johnny Nettles said July 25 that in addition to the original Dreamette he owns in Murray Hill, there are licensed shops in Springfield, San Marco, Atlantic Beach, St. Johns County and three in Clay County.
The original Dreamette ice cream shop opened in October 1948 at 3646 Post St. in Murray Hill, near Riverside and Avondale. 
Nettles, who retired from the Jacksonville Sheriff's Office, bought it in 2008 and is the fifth owner since it opened.
He said Dreamette has trade name license agreements for the other eight stores.
He trains the operators how to make the menu items and run the locations.
Nettles works with licensees to ensure the menu, ingredients and recipes are the same as the original store. Nettles said a key is using the same supplies.