Eight years after Treace Medical Concepts Inc.'s surgical procedure to treat bunions was first used, the Ponte Vedra-based company continues to grow.
The company projects 2023 revenue of $191 million to $197 million, a gain of 35% to 39% from last year, but CEO John Treace says that only scratches the surface of its potential.
"As of the second quarter of 2023, we have penetrated approximately 6.2% of the estimated 450,000 annual surgical bunion procedures in the U.S., up from 4.6% in the second quarter of 2022, and reflecting approximately 2.5% market penetration of the estimated 1.1 million annual U.S. surgical candidates that constitute our $5 billion plus total addressable market in the U.S.," Treace said during the company's second-quarter conference call with analysts in August.
A bunion is described by the American Academy of Orthopaedic Surgeons as "a painful bony bump that develops on the inside of the foot at the big toe joint."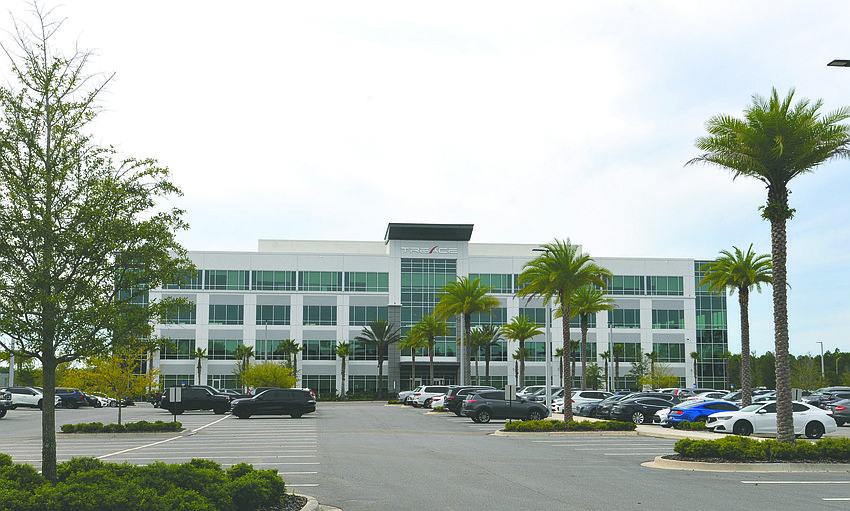 Treace Medical was formed to develop and market a procedure to treat bunions called Lapiplasty.
"Our disruptive Lapiplasty solution was specifically developed to correct the root cause of the bunion and address a large and underserved market," Treace said.
He said Lapiplasty improves on other bunion treatments "by surgically correcting all three planes of the bunion deformity and securing the unstable joint, thereby addressing the root cause of the bunion."
With a large potential market, Treace believes the company's focus on bunions is an advantage.
"We have a highly specialized team at Treace, including a rapidly growing direct sales force, one that is 100% focused on bunion and related midfoot surgery, and the only such organization that we're aware of in the U.S. medtech industry," he said.
"We believe this has contributed meaningfully to our revenue (growth) and market penetration."
Treace Medical has 49 U.S. patents for its surgical procedures and 72 patent applications pending, he said.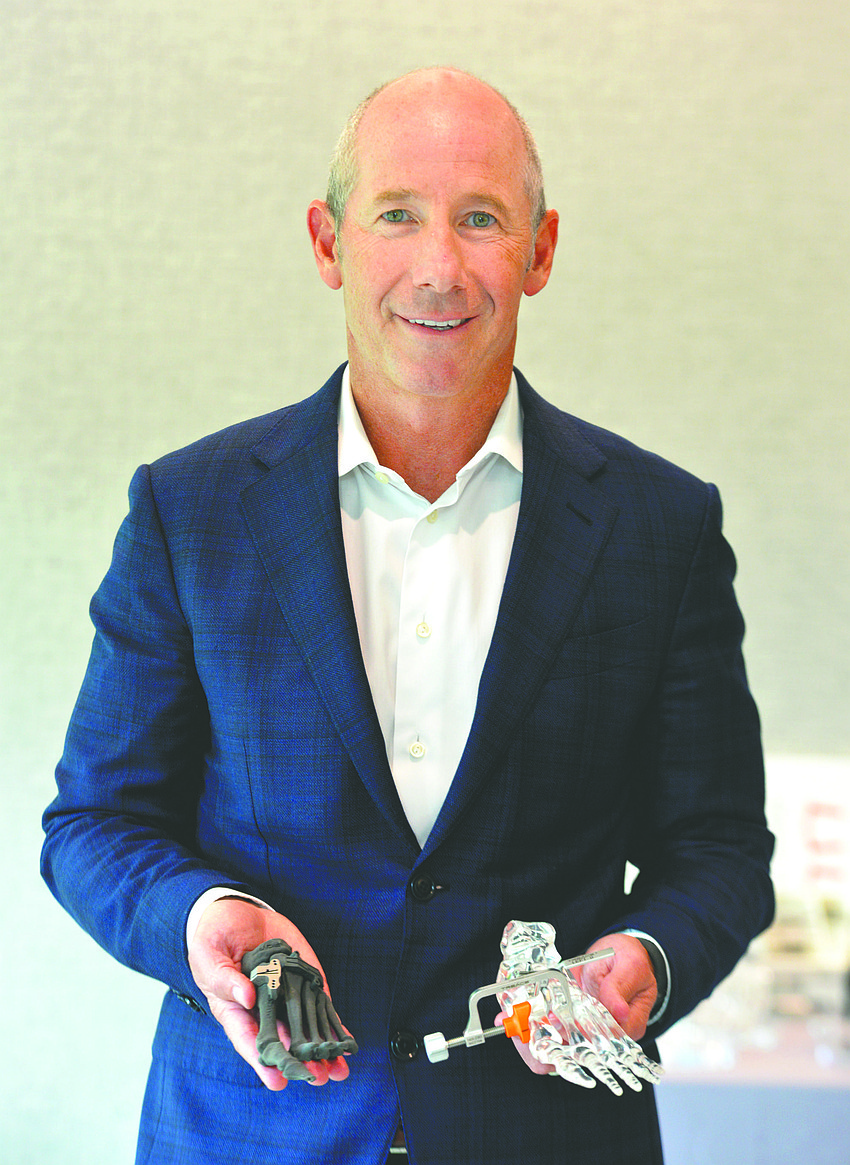 "We have an R&D team committed to driving innovation to maintain our industry leadership with programs for both next generation bunion correction systems, as well as the development of new complementary technologies addressing other bunion-related pathologies, and IP (intellectual property) defense of our technology and innovations," Treace said.
Treace said the midfoot issues affect about 30% of bunion patients.
"Our customers tell us that they could foresee at some point in time using it (Adductoplasty) on half of those, so 15% of their Lapiplasty cases," he said.
Treace Medical acquired the assets in June of a company called Redpoint Medical 3D, which surgeons can use for pre-operative patient-specific instrumentation for bunion and midfoot procedures.
Treace Medical went public in April 2021 with an initial public offering of 11.25 million shares of stock sold for $17 each.
To accommodate its growth, Treace Medical moved in July 2022 into a new 125,000-square-foot headquarters building in Nocatee called Park Place One.
The company moved about 125 of its 350 total employees into the headquarters. A year later, its work force has grown to about 470 employees, with 150 in the headquarters building.
Treace Medical is not expected by analysts to be profitable for at least a couple of more years, but CEO Treace said the most recent financial results show the company is on the right path.
"We continued to execute on our strategic plan, resulting in sustained strong revenue growth, encouraging adjusted EBITDA progress, and continued gains across our key operating metrics, reaffirming once again that we have the right strategies in place to expand the market penetration of our differentiated technologies," he said.