Quang Pham, CEO of pharmaceutical research firm Cadrenal Therapeutics Inc., was not an expert in medicine.
The Vietnam refugee has an economics degree from UCLA and served as a U.S. Marine Corps helicopter pilot.
But when his father died of a stroke in 2000, he began thinking about blood clot medications. His father was taking warfarin, a commonly used drug to treat clotting, but Pham wondered if there were more effective drugs available.
"It caught my attention, but I cannot say that's what killed him," he said.
Pham's interest led him to a medication called tecarfarin developed by a University of Florida researcher, and he formed Ponte Vedra Beach-based Cadrenal in 2022 to develop and potentially market the drug as an alternative to other anticoagulants on the market.
Tecarfarin was invented by UF graduate Pascal Druzgala in the late 1990s, Pham said, but he was unaware of it when his father died.
"I didn't come across tecarfarin until 15 years later," he said.
The drug is designed to solve a problem that some patients have with warfarin.
"Tecarfarin potentially provides a more stable anticoagulation than warfarin due to its metabolism, thereby decreasing the risk of stroke and bleeding," Cadrenal said in an investor presentation.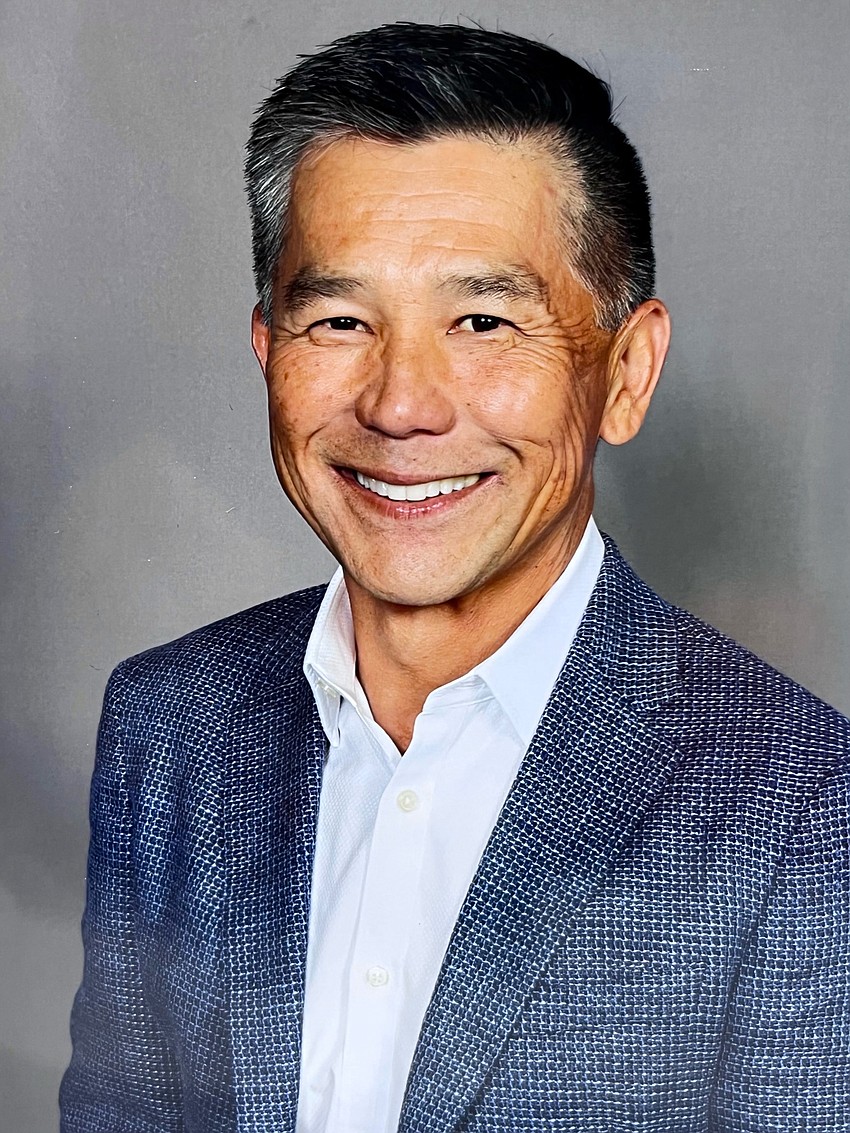 In 2015, Pham formed a Jacksonville-based company, which became known as Espero BioPharma after a 2017 merger, to develop drugs including tecarfarin.
However, Espero ran into funding problems when it was preparing to go public in 2018, Pham said.
"The market was just not receptive to a cardiovascular drug," he said.
Espero's assets were acquired in 2020 by HESP LLC, a subsidiary of Horizon Technology Finance Corp., but Pham served as a consultant to HESP after the sale.
"I believe in the product so I put a term sheet together and formed Cadrenal," he said.
Cadrenal acquired the rights to tecarfarin from HESP in April 2022.
Pham, 58, fled Vietnam with his family when Saigon fell in 1975. However, his father, a South Vietnamese Air Force officer, remained behind and was captured by the North Vietnamese.
His father was imprisoned in Vietnam for 12 years before he was able to leave and join his family in California.
Pham moved to Ponte Vedra Beach in 2011 because his in-laws lived there.
"I was very familiar with the area as far as golf, the beach and summer vacations," he said.
"But I never knew the business side until I started Espero," he said. Pham decided Northeast Florida was an ideal place to locate a business.
Cadrenal only has three full-time employees. The Ponte Vedra Beach headquarters is a business office but the research for tecarfarin is handled in laboratories elsewhere.
The company went public in January by selling 1.4 million shares of stock at $5 each.
The initial public offering was underwritten by a California firm called Boustead Securities, which is known for taking small companies public.
Pham said smaller biopharma firms have fallen out of favor on Wall Street but he knew Boustead CEO Keith Moore from his days in California.
"There's no other underwriter that could have taken us public except Boustead," Pham said.
Nasdaq supported Cadrenal's IPO, bringing in Pham to ring the closing bell Feb. 8. 
However, with no products on the market and no revenue, Cadrenal's stock price has dropped since the IPO, and its trading price fell below $1 in late July.
"I think that's the dynamics of the market," Pham said.
"Companies are focused on their mission and execution. That's all we can control," he said.
"We have a strong balance sheet. We have no debt. Insiders own nearly 50% of the company. We just focus on execution."
Cadrenal has been developing tecarfarin to treat patients with end-stage kidney disease and atrial fibrillation. It recently said the drug may have additional uses for patients with implanted devices for heart disease.
The company says those uses create a potential market of at least $2 billion in annual sales in the U.S., and Pham hopes investors will see the potential benefits of tecarfarin.
"We prevent heart attacks, strokes and death," he said.
Pham said Cadrenal is planning clinical trials in humans in 2024, which will move tecarfarin closer to Food and Drug Administration approval.
"We've got to show efficacy and safety," he said.
"We believe it's there."