A franchise for the Philippines-based Max's Restaurant, which became known as "The House That Fried Chicken Built," appears to be opening in College Park, the former Town & Country Shopping Center in Arlington.
A site plan for College Park shows Max's Restaurant in 4,537 square feet at 907 University Blvd. N., near Legacy Ministries.
The logo is "Max's Restaurant Since 1945."
College Park is at northeast Arlington Expressway and University Boulevard in Arlington. The Urban Division of Colliers, led by Senior Vice President Matthew Clark and associates Sam Middlekauff and Olivia Steinemann, is representing the property.
Maxsrestaurantna.com shows that the restaurant began in 1945 when Maximo Gimenez, a Stanford–educated teacher, befriended the American occupation troops stationed at Quezon City. 
Soldiers regularly visited his home for a drink and later insisted that they pay for their drinks.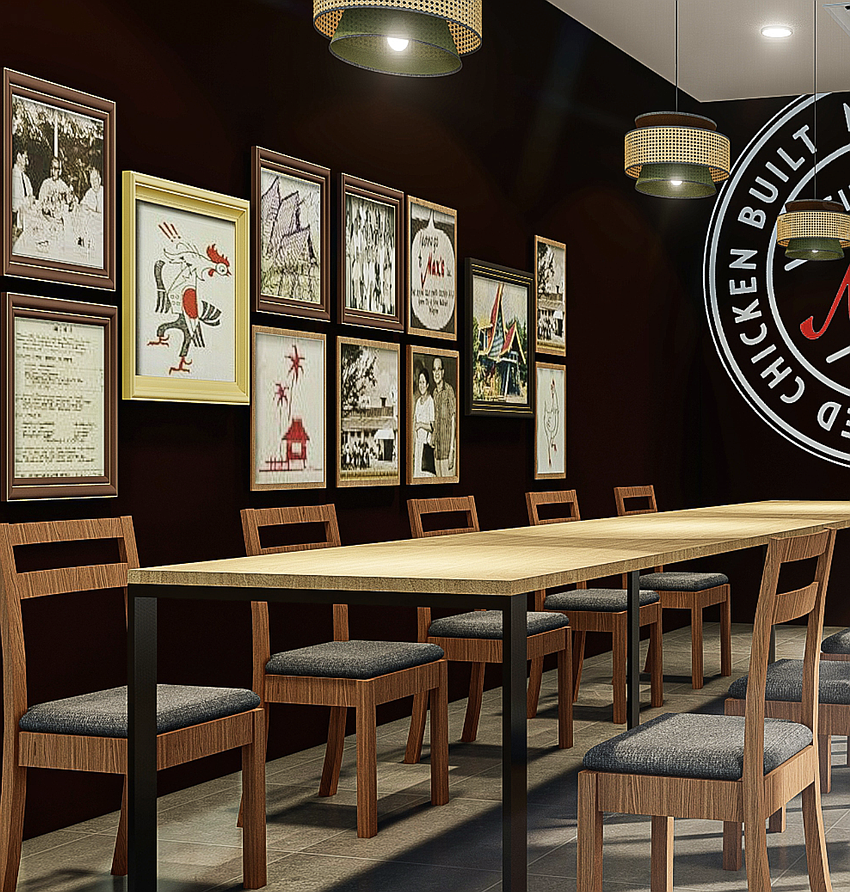 "This prompted Maximo to open a cafe, where the troops could enjoy food and drinks," it says.
The cafe initially served chicken, steak and drinks.
"Maximo's niece, Ruby, who managed the kitchen, created a special recipe for chicken that became an instant favorite for the GIs. Soon, the Filipino public heard about the delicious chicken – tender, juicy and crispy – and they came too! Max's Restaurant was born."
The site says Max's Restaurant has established itself as a household name in the Philippines.
"Now a global brand, Max's Restaurant serves real, authentic Philippine cuisine at over 180 locations in the Philippines, 4 in the Middle East, and 21 in North America."
The site now shows five Max's Restaurants in Canada and 17 in the United States.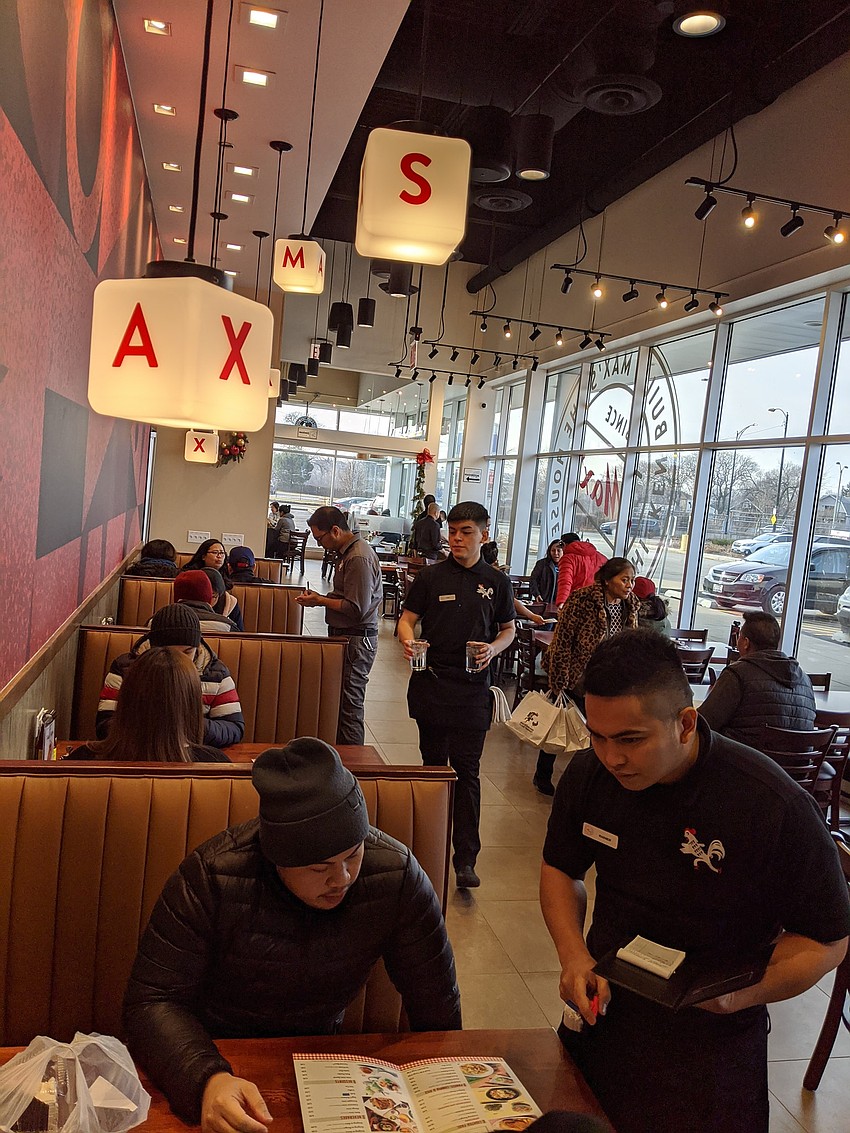 The eight states comprise eight locations in California, two each in Hawaii and New Jersey, and one each in Illinois, Nevada, New York, Texas and Washington state.
Max's Restaurant is part of Max's Group Inc., which now has 13 additional brands and calls itself the largest casual dining restaurant company in the Philippines.
The Houston Max's Restaurant menu shows Max's fried chicken "Sarap-to-the-Bones" "best enjoyed with Banana Ketchup and Worcestershire Sauce" for $17 whole and $13 half.
The menu includes appetizers, vegetables and seafood, soups, rice and noodles, desserts, beverages and "Ruby's Favorites" such as beef peanut stew, crispy pork hock, crispy pork belly, rich meat stew, beef steak, pork in shrimp paste, and sizzling diced chicken.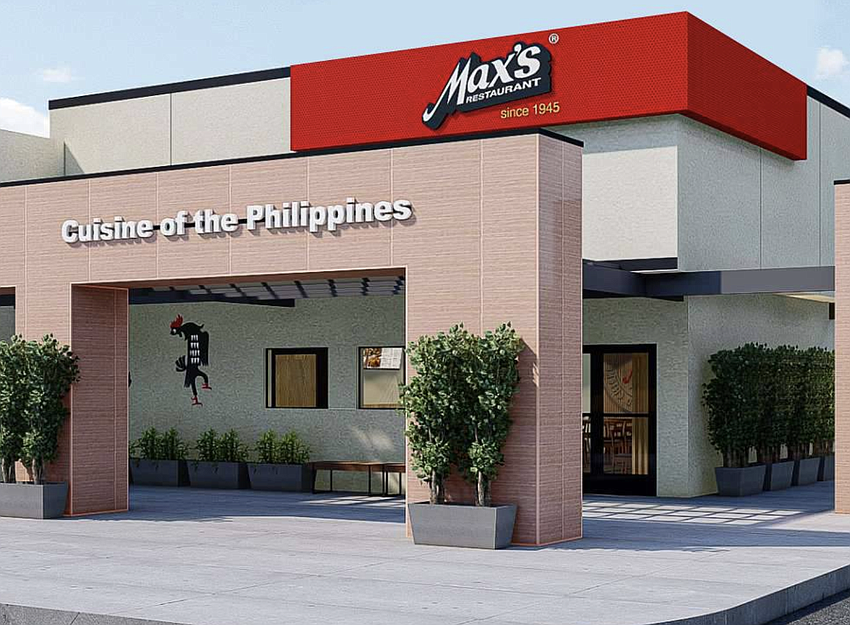 A sample of menu items includes calamari, heart of palm egg rolls, boneless marinated milkfish, pork or beef tamarind soup, leche flan and mango and coconut jelly in cream.
The website shows that franchise criteria includes a site of at least 4,000 square feet, adequate parking, easy access to highways and a population of at least 50,000 Filipinos within a 10-mile radius.
The restaurant design and layout will come from the Max's Restaurant design team from the Philippines. 
The site says Max's Restaurant franchising is open in Florida, Maryland and Arizona.
On behalf of the Colliers team, Steinemann said they welcomed Max's Restaurant as part of the redevelopment of College Park. 
"Our team has been seeking out food and beverage concepts that will drive traffic to the center from all over Jacksonville. This will be Max's first location in Florida and will prove to be a destination in the Arlington community," it said.
More food tenants
First Gear Coffee also is a new tenant, shown on the College Park site plan in the corner plaza near the Winn-Dixie grocery store scheduled to open Sept. 20.
Those join the previously reported Donatos pizza and Conie's Ice Cream side-by-side at 937 and 935 University Blvd. N.
First Gear Coffee is shown at 975 University Blvd. N.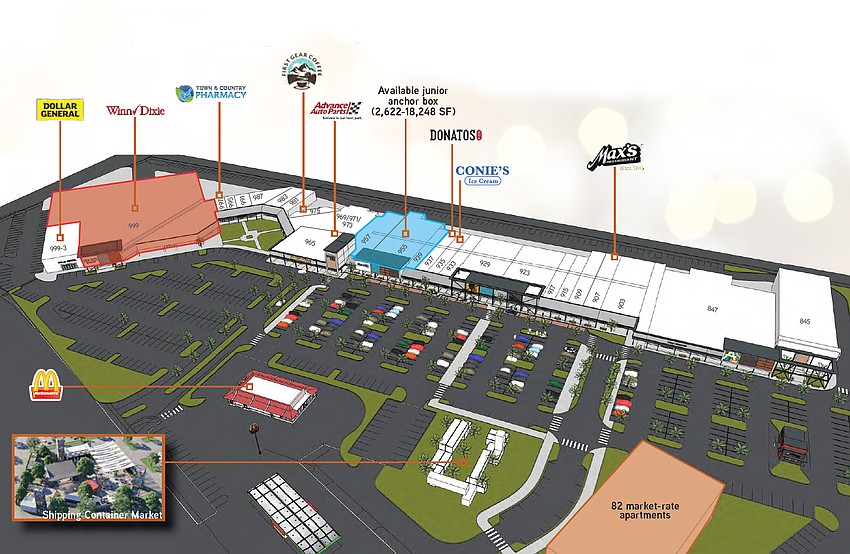 The city is reviewing a building permit for remedial work in 1,770 square feet of space to brig the shell up to code for future tenant use at a cost of $144,524.
The College Park site plan shows First Gear Coffee in about 1,400 square feet of space.
First Gear Coffee Inc., which registered with the state Jan. 11, 2023, is led by Daniel Manjack and Jessica Rodriguez, both of St. Petersburg.
Donatos intends to build-out 2,500 square feet at 937 University Blvd. N. The brochure shows 2,603 square feet of space.
It sells pizza, subs, calzones, wings, salads, appetizers, desserts and beverages. A signature item is its Edge to Edge topped thin crust pizzas. 
Conie's intends to lease 2,500 square feet at 935 University Blvd. N. The brochure lists 2,519 square feet.
Conie's Ice Cream has a shop in Bartram Oaks Walk at Race Track Road and Florida 13 in Saint Johns.
It has more than 33 shake and sundae flavors.
It sells cones, dipped cones, sundaes, freezes, floats, slushes, shakes, waffle bowls, ice cream cookie sandwiches, cookies, and ice cream pies and cakes. It also sells seasonal treats and more.
Winn-Dixie opening
Winn-Dixie scheduled its opening at College Park at 8 a.m. Sept. 20.
The city issued a permit Dec. 19, 2022, for ShayCore LLC to renovate 43,615 square feet of space for Winn-Dixie at 999 University Blvd. N. at project cost of $3.84 million.
Part of Jacksonville-based Southeastern Grocers Inc., Winn-Dixie said previously the store will create more than 100 jobs.
Winn-Dixie will lease 48,738 square feet of space in College Park, the redeveloped Town & Country Shopping Center, where it opened a store in 1997 and closed it in 2006.
JWB owns the center
Jacksonville-based JWB Real Estate Capital bought and is redeveloping the 70-year-old retail plaza that was built between 1953 and 1979.
It comprises about 189,000 square feet of space.
The property is part of the Renew Arlington Community Redevelopment Area, which the city intends to assist with rejuvenation.
Through 903 University Blvd LLC, Jacksonville-based JWB Real Estate Capital paid almost $5.1 million for the 18.27-acre property in August 2019.