JWB Real Estate Capital LLC was two months from securing City Council approval for $8.6 million in public loan financing for its Florida Baptist Convention Building and Old Federal Reserve Bank Building historic restoration project in the North Core in April 2021 when company President Alex Sifakis began giving electric scooter tours of Downtown.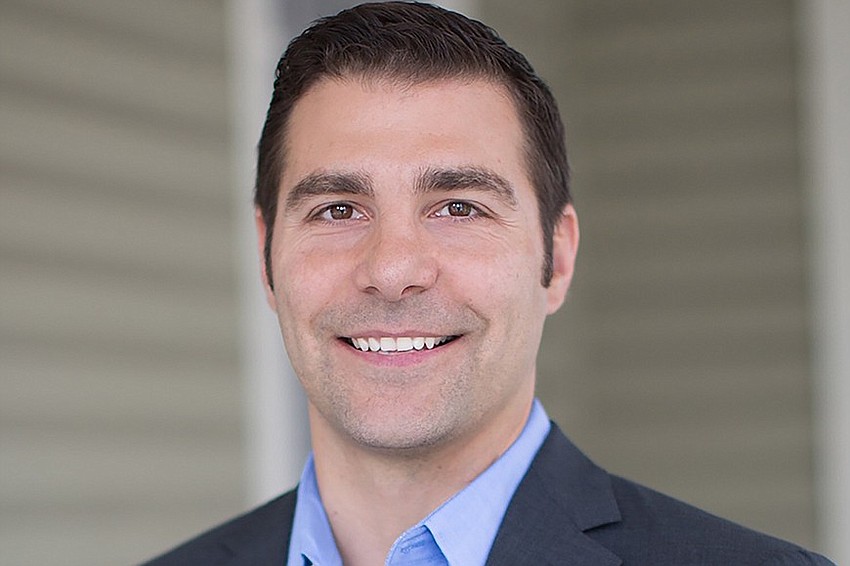 Sifakis said he used the scooters to show 140 people the development and redevelopment potential of Downtown's Northbank, particularly near James Weldon Johnson Park and the center of the city.
"It was CEOs, past mayors and business people (on those tours)," Sifakis said. 
The trips became the catalyst for nearly $20 million in local investment into DTJ Fund LLC, money that will be used in funding the Gateway Jax $500 million mixed-use development Pearl Street District project, announced Sept. 20. 
DLP Capital became the primary project investor to the fund, which Sifakis said put in about $200 million to make the project viable.
Sifakis said the fund has $228 million committed to date with $28 million coming from JWB and its investors. He said that's enough capital to complete the first phase of the Pearl Street District. The fund's goal is to raise $300 million with $100 million that will be raised by JWB. 
The first phase of the district includes more than 1,000 multifamily units, 120,000 square feet of grocery-anchored retail and new public spaces, several new multistory buildings and a 20-plus-story building.
The Jacksonville-based residential investment company and residential developer completed several projects in the North Core in 2022.
JWB bought the Seminole Building, home to the Sweet Pete's candy store, at 400 N. Hogan St. in January 2020. 
It also bought the adjacent Florida Baptist and Federal Reserve buildings, completing a more than $20 million, mixed-use remodel of the sites in early 2023 and connecting all three buildings with a shared courtyard. JWB also completed renovations to the historic Porter House Mansion.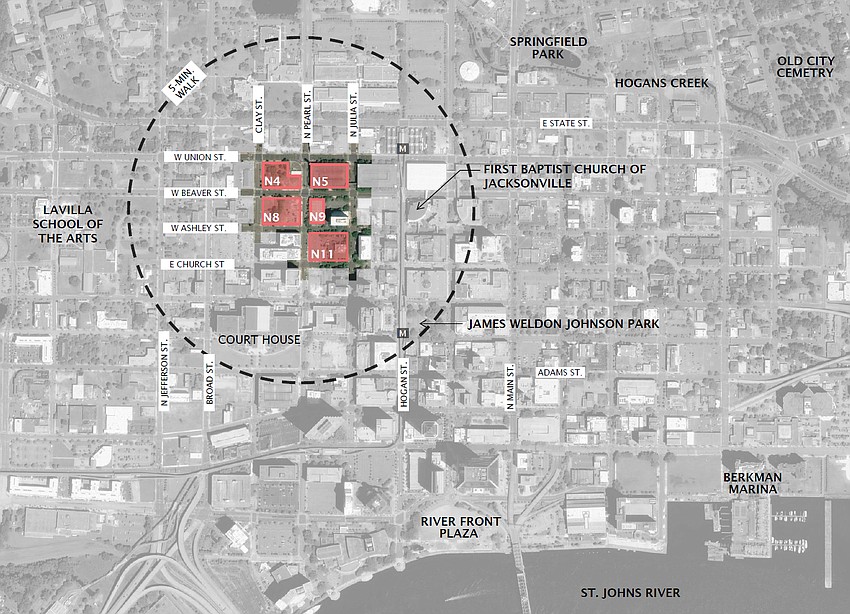 State Division of Corporations records show JWB and DLP Capital formed the DTJ Fund in June 2022 through DPL Jax Ventures LLC and JWBDF LLC at title managers. 
Over about three years, JWB assembled a majority of the Downtown property that would be used for the 22-acre Pearl Street District, spanning more than 20 city blocks that was eventually transferred to DTJ Fund, Sifakis said.
The properties are bordered by Union, Julia, Church and Clay streets and bisected by Pearl, Beaver and Ashley streets.
JWB had planned a mixed-use multifamily second phase on the remaining vacant land next to Porter House, but decided to put that land into the fund for Pearl Street District, Sifakis said. 
He said JWB saw an opportunity to create a walkable neighborhood with "extremely high-end" residential, streets lined with retail to create connectivity between historic Springfield, LaVilla and James Weldon Johnson Park.
"Once we started assembling multiple city blocks, I quickly realized it was above my head. We'd never done this before," Sifakis said.
According to Sifakis, the Pearl Street District investors hired a national search firm to find someone to run the logistics of planning, obtaining city approvals and constructing the project.   
Bryan Moll, a veteran of Strategic Property Partners, which is developing the estimated $4 billion Water Street Tampa that also includes DLP Capital's leadership, first came to Jacksonville in March 2022, Sifakis said. 
JWB Real Estate wanted to prove that the city's Downtown Investment Authority, available land and planned pubic investments in Downtown infrastructure, made Jacksonville in 2022 a better opportunity than Tampa in 2016.
"He took the job," Sifakis said.
Two of the buildings that were part of the Sept. 20 announcement will be seven stories each — two stories of concrete and five of wood frame, according to Sifakis. The third is a 22-story tower, Moll said.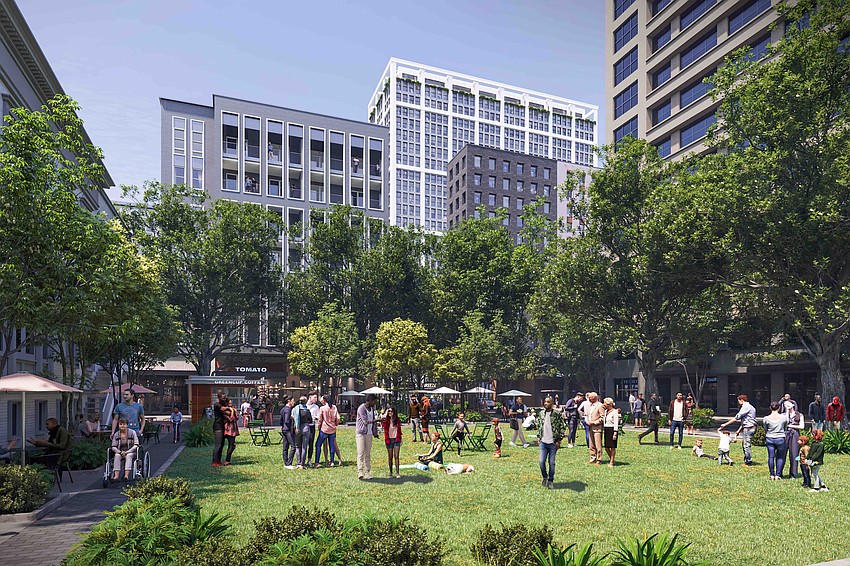 Sifakis said Gateway Jax wants to move "pretty quickly" on the project and break ground by the third quarter 2024. A second phase will break ground before construction is completed on the first phase, according to Sifakis. 
Cyndy Trimmer, a partner land use attorney with Steve Diebenow of Driver, McAfee, Hawthorne & Diebenow, which represents Gateway Jax, told the city Downtown Development Review Board on Sept. 14 that she intends to return to the review board in October for the final site plan approval and conceptual approval for three of the buildings.
In the news release, Gateway Jax said the first phase of a project could grow to a more than $2 billion investment over the next decade.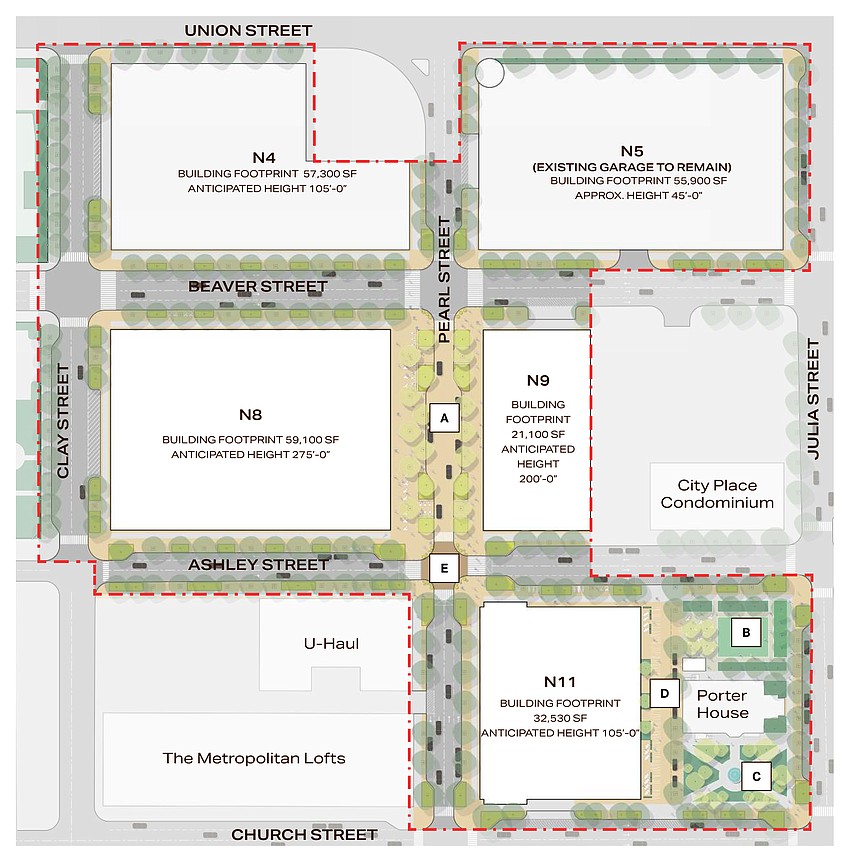 Sifakis said the investment team is aware of the physical barrier that busy State and Union streets present in creating a safe connection to the development to Springfield and nearby Florida State College at Jacksonville. 
Gateway Jax is working with the Jacksonville Transportation Authority, the Florida Department of Transportation and the city to determine solutions. 
According to Sifakis, the Pearl Street District is a "15- to 20-year investment." 
"This is going to be something that's very different than what Jacksonville has seen before. The focus is on high-end residential products, retail, a quality tree canopy (and) public spaces," Sifakis said. 
"Right now, even though it feels like you're in the middle of nowhere, you're a block away from what we believe is the heart of the city. … I think people are going to be blown away.