Southeastern Grocers opened its Winn-Dixie grocery store at 8 a.m. Sept. 20 in College Park, where the parking lot in front of the store quickly filled with vehicles and the store with shoppers.
It returns the Winn-Dixie banner to the former Town & Country shopping center at 999 University Blvd. N. where the Jacksonville-based supermarket chain operated from 1997-2007.
"The significance about today is that now this section of Arlington is no longer a food desert," said District 1 City Council member Ken Amaro.
"Nearly 20 years ago when Winn-Dixie was here before and left, it create a void where many in this community were heartbroken because they would have to travel quite a distance to get fresh meat and fresh produce," he said.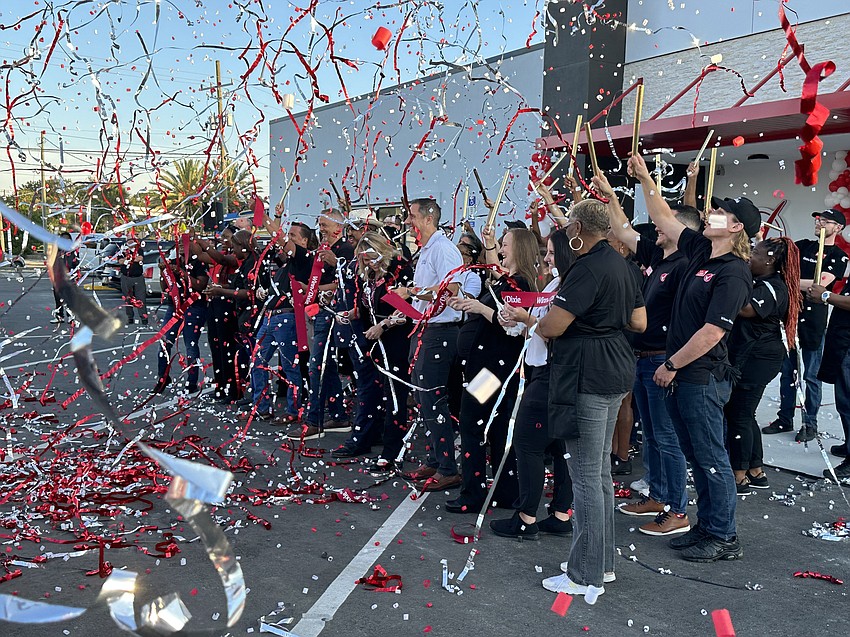 "Now Winn-Dixie is back and it's back with a bang."
Southeastern Grocers Chief of Stores Gayle Shields said the store employs more than 100 people, with 94 of those hired from the local community, "and we are still looking for more."
Amaro said the jobs are "a tremendous plus for this community."
As the grocery anchor of College Park, it will create more positions "as we go through the process of the restoration of Arlington."
College Park is at northeast Arlington Expressway and University Boulevard, at the base of the Mathews Bridge into Downtown.
Amaro said the corridor of University Boulevard from the expressway to Jacksonville University is shifting and changing as part of the city's Renew Arlington Community Redevelopment Area, which the city hopes to assist with rejuvenation.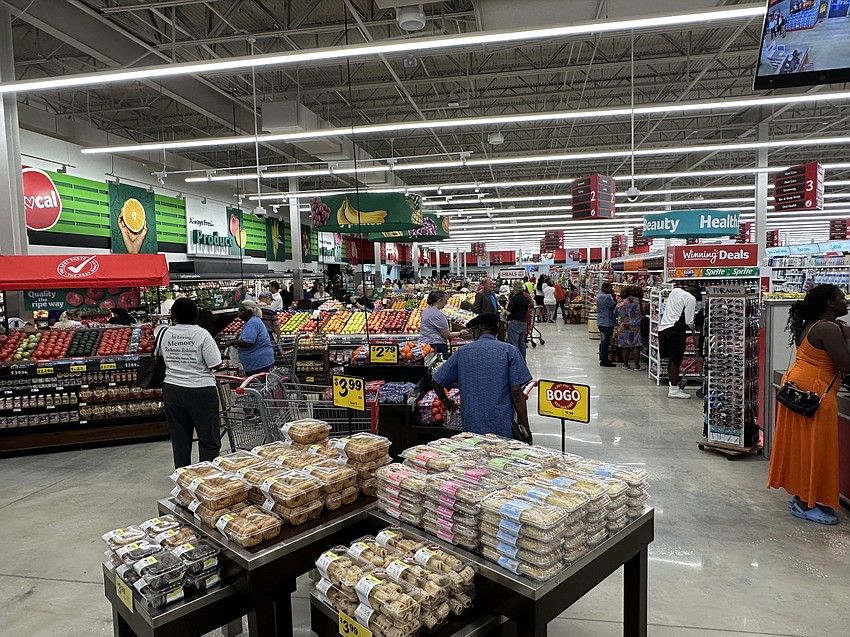 Several JU leaders, including President Tim Cost, attended the ribbon-cutting.
The store manager is Ben Faucett.
Southeastern Grocers Region Vice President Shawn Sloan recalled when property owner JWB Real Estate Capital brought the project to Southeastern Grocers.
"Normally when you look through these, it takes time to review them and make a hard decision. Sometimes it can take months," he said.
"This one took hours. Once we identified what was going on, we said absolutely it's a project we want to be in. We want to be here. We want to make sure we are the anchor tenant of this area and we intend to be here for a long time coming."
Sloan said after the ribbon-cutting that Southeastern Grocers is operating "business as usual" as it works through the agreement to sell Winn-Dixie and Harveys stores to Aldi.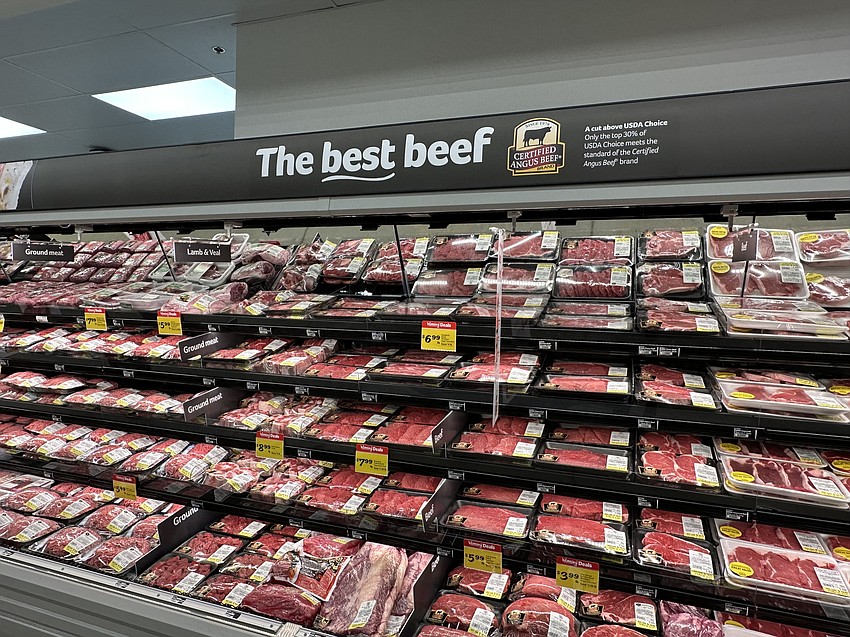 Jacksonville-based Southeastern Grocers says customers will see:
• Specialty food selections for dietary preferences, including an expanded offering of organic, natural and gluten-free options.
• Fresh produce that includes peppers, tomatoes and mushrooms as well as tropical fruits and berries.
• A deli department with grab-and-go meal options including take-and-bake pizzas, fresh sushi made daily and a sandwich station.
• A full-service meat department.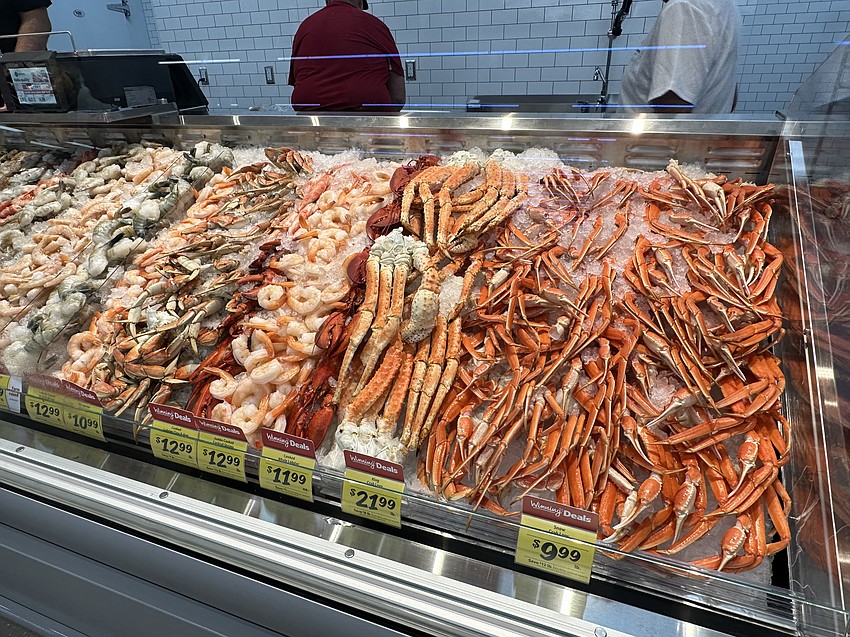 • Bakery choices with breads, pastries and desserts.
• A seafood department with whole fish, Mayport shrimp and seasonal lobster tails, grouper and mahi-mahi.
• Self-checkout lanes.
• A free-standing customer service counter in line with the checkout registers.
• A health and beauty department that includes grab-and-go snacks, supplements and protein bars.
The store plans a community celebration from 10 a.m. to 4 p.m. Sept. 23.
The store hours will be 7 a.m. to 10 p.m. daily.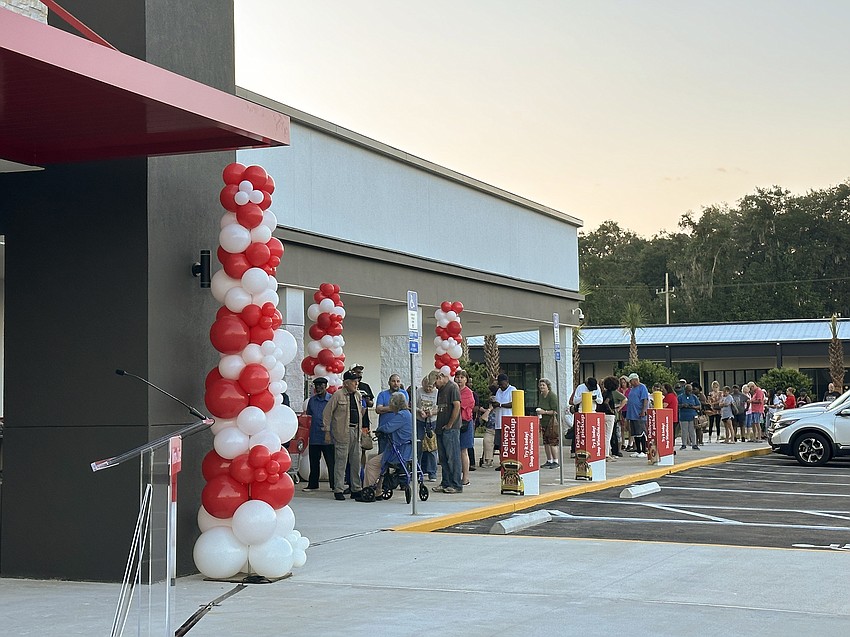 Winn-Dixie also offers online shopping and delivery.
The city issued a permit Dec. 19, 2022, for ShayCore LLC to renovate 43,615 square feet of space for Winn-Dixie at project cost of $3.84 million.
Winn-Dixie said previously the store will create more than 100 jobs.
Winn-Dixie is leasing 48,738 square feet of space in College Park.
Meredith Hurley, director of public relations and community for Southeastern Grocers, said in April 2022 the supermarket will be similar to the layout of the company's new and recently "refreshed" North Florida stores. 
It also will have "customized details with the tastes and preferences of our Arlington neighbors in mind," Hurley said.
Jacksonville-based JWB Real Estate Capital bought and is redeveloping the 70-year-old retail plaza at northeast Arlington Expressway and University Boulevard in Arlington.
JWB CFO Adam Rigel said Sept. 20 at the event that Southeastern Grocers "saw the vision and you believed in us."
"Welcome back."
Property records show Town & Country was built between 1953 and 1979. It comprises about 189,000 square feet of space.
The Winn-Dixie might soon be operating under different ownership.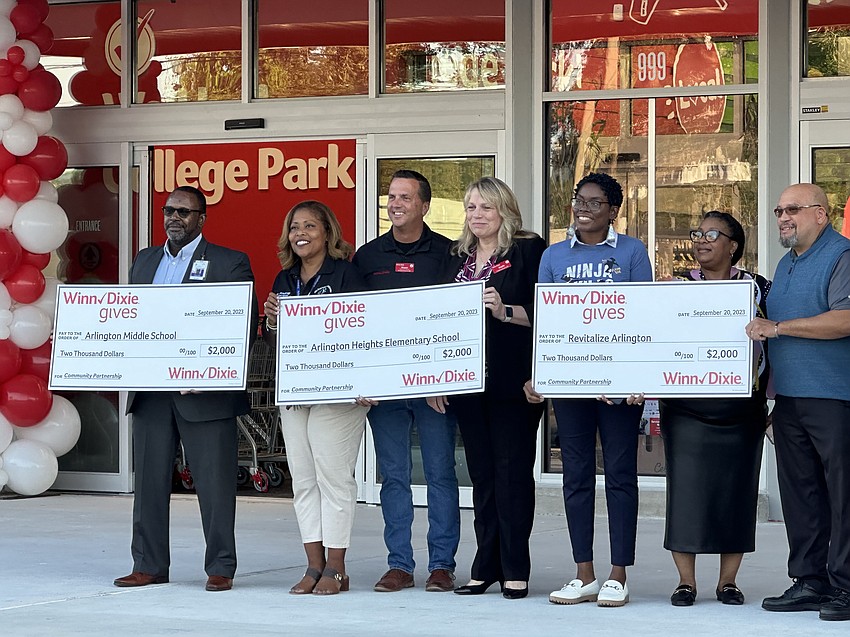 Southeastern Grocers announced an agreement Aug. 16 to sell the company to supermarket operator Aldi.
Southeastern Grocers said it is selling about 400 Winn-Dixie and Harveys supermarkets in Florida, Georgia, Alabama, Louisiana and Mississippi to Aldi.
Aldi said it will convert some of the Winn-Dixie and Harveys stores to the Aldi brand but continue to operate the rest under the Winn-Dixie and Harveys banners.
The companies hope to complete the transaction in the first half of 2024.