The Jacksonville Armada FC announced Sept. 21 that it chose its development team for the soccer stadium it plans to build in Downtown Jacksonville.
Stewart Green of Colt-Green Construction will lead the development team and Gilbane Building Company will be the construction partner.
The project legal team will be Driver, McAfee, Hawthorne & Diebenow, led by Steve Diebenow and Cyndy Trimmer.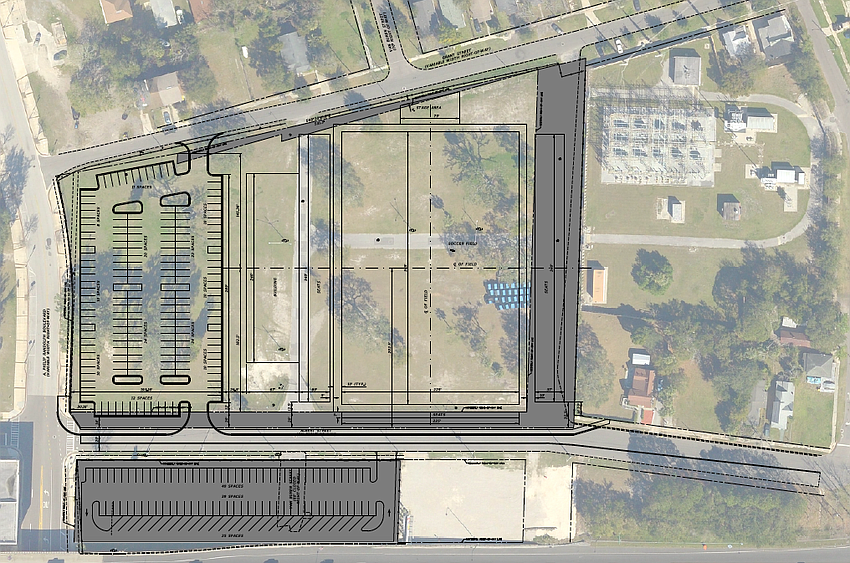 Waitz & Moye was named the civil engineer for the project's site planning. Kasper architects + associates is the architect.
The release said Green previously was with CBRE and worked on the new JEA headquarters.
"The club has worked diligently to select local Jacksonville partners who understand the community," the Armada said in a news release.
In March, the City Council agreed to sell a 5-acre property north of the Mathews Bridge Expressway to the team owner for $1 for the stadium.
Council voted 16-0 to approve Ordinance 2023-0087 and the purchase agreement with RP Sports Investment Inc. for the land bounded by A. Philip Randolph Blvd. and Grant, Georgia and Albert streets on the city's Eastside, north of EverBank Stadium. 
The deal commits RP Sports to build a stadium with a minimum 2,500 seats, a 25,000-square-foot office building and 100 parking spaces by July 31, 2025.
Waitz & Moye previously filed a service availability request and site plan with JEA that shows a 12,000-seat stadium with a 95,000-square-foot office building.
In January 2020, Council approved an option agreement with the Armada parent company to reserve the land for a stadium. At the time, Armada President and General Manager Nathan Walter said the venue could have as many as 10,000 seats.
RP Sports founder Robert Palmer bought the team from the North American Soccer League in July 2017. Palmer also is founder and owner of Lake Mary-based mortgage brokerage RP Funding Inc. 
That league folded, and the Armada currently competes in the National Premier Soccer League as an under-23 team. 
The team played for several seasons at the Baseball Grounds and EverBank Field before relocating to Hodges Stadium at the University of North Florida. 
Another soccer club ownership group operating in the region, JAXUSL, formed in 2022 and has a franchise in the United Soccer League to begin play in 2025, according to the bill summary filed with the legislation.