Red Owl Coffee Co. is renovating a car wash at 5720 University Blvd. W. in the Englewood area for a drive-thru coffee shop.
Florida franchise development partner Michael Stadnicki said Sept. 29 that it would open in about 90 days.
He said the first area Red Owl Coffee would open in less than a month at 208 Blanding Blvd. in Orange Park.
He said coffee shops also are in development in Macclenny, Ocala and Tallahassee.
"Red Owl Coffee Company looks forward to bringing Florida residents our small batch fresh roasted coffee, hand-crafted espresso and smoothie drinks along with our tasty breakfast sandwiches," he said.
Southern Grace Homes LLC of Saint Johns is the contractor for the almost $198,000 project at 5720 University Blvd. W., near Barnes Road, in Englewood. The project is 370 square feet.
Loring Design Group of St. Petersburg is the project manager.
The menu includes brews, signature drinks, lattes, frappes, teas, smoothies, energy drinks and food, such as bagels, croissants and muffins.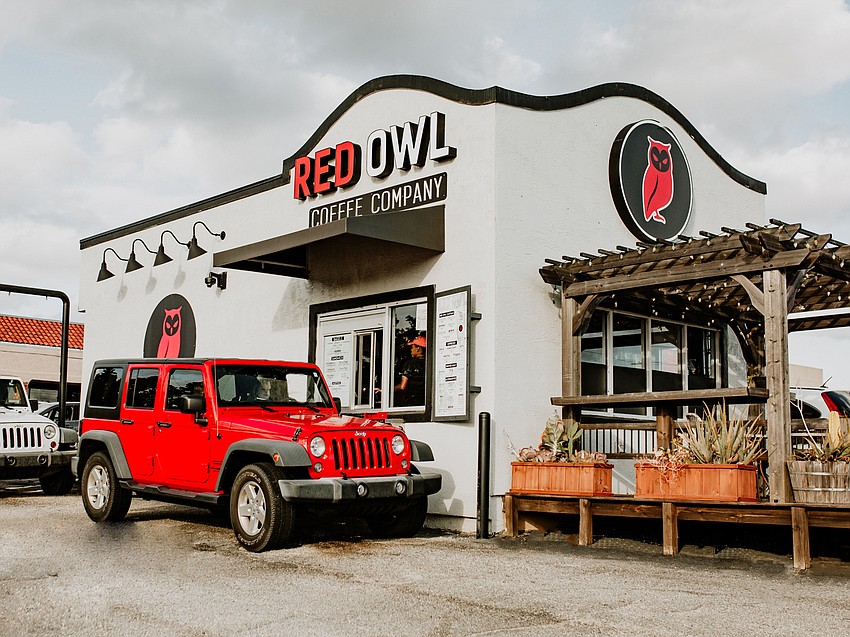 Red Owl Coffee opened the first of six company-owned locations in Valdosta, Georgia, in 2016.
Stadnicki said the Jacksonville location is franchised to Dalton Hart, Dagen Anderson and Darren Rackley, who plan on opening 15 locations over the next five to seven years throughout the Jacksonville area.
"We have individual franchisees opening several locations." he said.
Stadnicki said the Orange Park location is owned by Good Owl LLC, which has multiple partners that include Tristan and Claire Harper who will operate the store.
Stadnicki assists franchisees in Florida to open, run and grow their Red Owl Coffee Co. stores.
Redowlcoffee.com now shows 10 locations comprising nine in Georgia and one in Chattanooga, Tennessee. Two more coming soon are in Georgia and Orange Park.
"Red Owl Coffee Company is expanding both Corporately and with Franchisees from our roots in Valdosta Georgia," Stadnicki said.
"We look forward to sharing our coffee and hospitality with the City of Jacksonville and throughout Florida."