When Alex Sifakis graduated from the University of Florida in 2005, he was offered an accounting job, but didn't take it.
Instead, he talked a college buddy into attending a seminar on how to flip houses. And together, they went into that business. 
The timing was good, then bad, then good for Sifakis and his friend, Gregg Cohen. Because of the recession, they had one good year followed by a few tough ones. They incurred personal financial losses, but dug in and hung on, and paid every debtor back in full.
Today, their company, JWB Real Estate Capital, is thriving. 
Inc. Magazine named it the 12th fastest growing real estate company in the country in 2012. Sifakis is glad he took the path he did.
"I knew I didn't want to get a real job," said Sifakis, who is company president, with Cohen as chief executive officer. "Real estate isn't that complicated. It just takes a lot of work."
In the case of JWB Capital, success also came via a business model that Sifakis explained is unique in Jacksonville.
"We basically flip rental properties," he said. "We buy a house or lot, either renovate the house or tear it down and build a new one. Then we rent it out or sell it to an investor."
Since JWB continues to manage it for the investor, "It's a truly passive investment for them."
JWB Real Estate's property management division collects the rent. If a tenant leaves, it finds a new one. It takes care of all the hassles so the investor/client doesn't have to do so.
 The investment is not, however, without short-term risk. For example, if a tenant is evicted, leaving $4,000 worth of damage to the property, the investor will have to pay for it.
"But our clients believe in the long run," Sifakis said. They buy the property at current market value, then "they are owning for the long haul. The plan is to get wealthy slowly over time with real estate." 
From the beginning, JWB Real Estate has specialized in properties in working-class neighborhoods, with the majority priced at $200,000 or less. In 2011 it started building on infill lots — lots already platted in existing communities.
In the last five years, it has built between 80 to 120 houses annually, and is one of the largest builders in Jacksonville. 
This year, JWB plans to build 400 houses. Many will be located in the company's first subdivision, Southside Oaks, a community in Arlington that will feature 90 single-family homes on 13 acres of what was once a mobile home park. 
A developer closed the mobile- home park in the mid-2000s to build a community there, but foreclosed on the property during the recession. Vacant for years, with only a few roads in place and a lot of trees, it attracted homeless people.
Now, Southside Oaks "will do great things for the neighborhood and for Jacksonville," Sifakis said.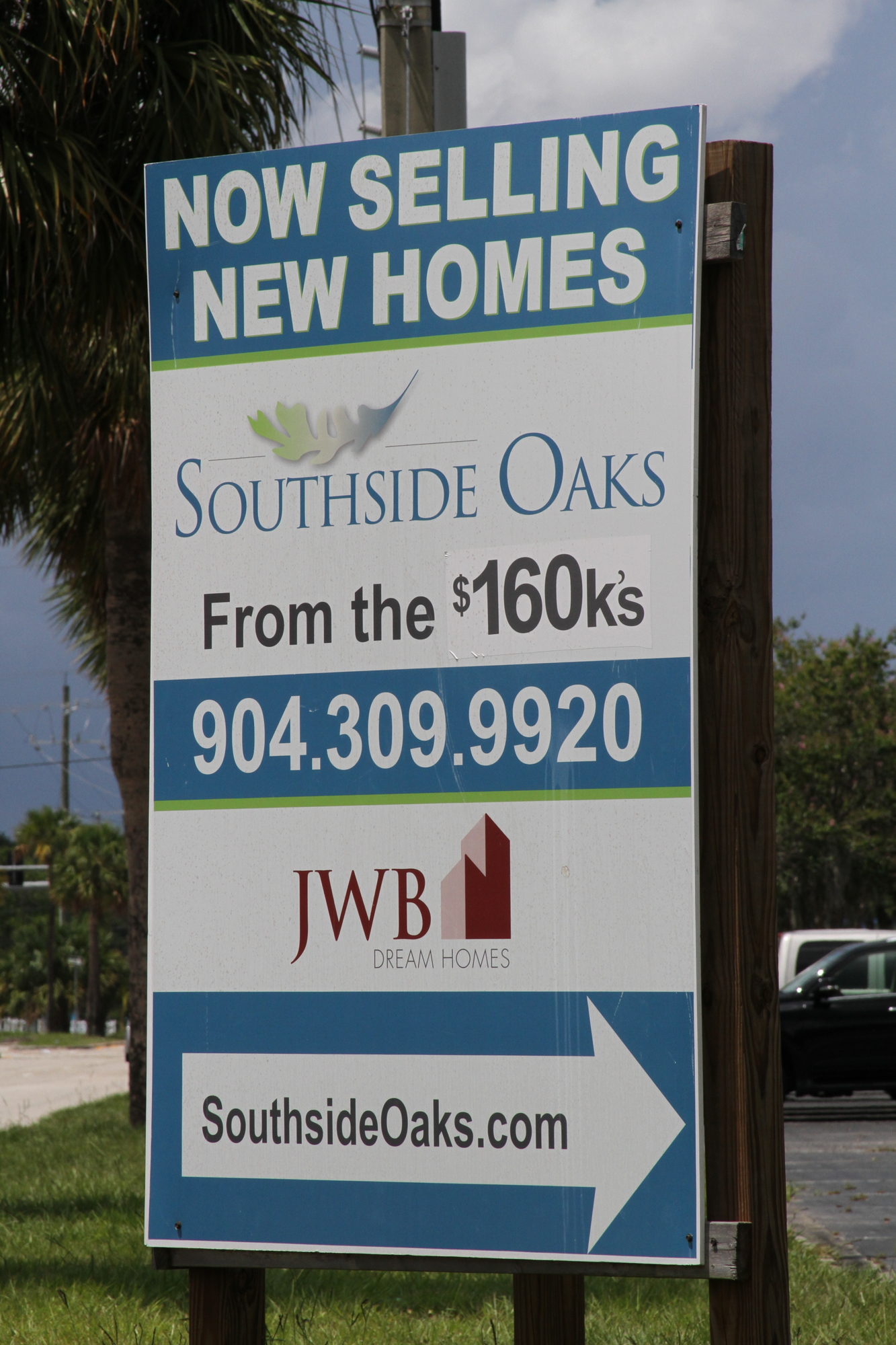 That is in keeping with the mission of the company, which has 90 percent of its properties in Duval County, with a few in Clay and St. Johns.
Whether a rundown vacant lot, or a rundown house, "We buy the worst in the neighborhood and turn it into the best house in the neighborhood," Sifakis said.  
JWB Real Estate also prides itself on treating its employees well. It recently added two partner/owners: Adam Rigel, who is chief financial officer, and Adam Eiseman, who is chief operating officer.
 Currently, 52 employees work in various divisions: acquisitions, construction, property management and customer service and sales.
Also, there is such a thing as a free lunch at JWB Real Estate — because its employees get free lunches. They also are given one- half day a month off to volunteer together to work on community service projects, such as building houses for HabiJax.
The company, headquartered in Southside near Butler Boulevard and Philips Highway, has received "Best Place to Work in Jacksonville" awards from the Jacksonville Business Journal, Florida Trend Magazine and Inc. Magazine.
"We really focus on our clients, and our team," Sifakis said.
Continuing to grow, and "always hiring and always buying," JWB typically purchases 50 to 60 properties a month. Last year it bought 700, and is on track for that this year as well. 
The company sells 30 to 35 a month, keeping the others.
To date, JWB owns 500 properties around Jacksonville that it rents and manages itself, in addition to the about 1,100 that it has sold and manages for clients.
Given his company's multifaceted business, Sifakis is a busy man.
He and his wife, Brittany, have a 10-month-old son, Sawyer, and live in Jacksonville Beach.
He focuses on business development, dealing with lenders and the acquisitions team, and said he is always "figuring out what the next thing will be."
One is the company's private lending program. 
People can invest with JWB Real Estate by lending money to buy houses, for which they earn 10 percent interest. Investors get a mortgage on a particular property for its full value, so in effect, the lenders "are the bank, with all the rights of the bank," Sifakis said. 
Over the past 11 years, "we have been lent over $200 million," he said. "And we have paid one hundred percent of our lenders back in full."
Given the current state of the real estate market, Sifakis said JWB Real Estate is in a good place.
The inventory of homes in the $200,000 or less range is extremely low, so prices are appreciating. 
"I love this business," Sifakis said. "We couldn't do what we do without our team and clients. And it's really great to see what we've accomplished."