Jimerson & Cobb has added associate attorney Clayton Osteen to its construction law practice. He also will assist in matters of administrative law and licensing, business litigation, condominium law and creditor's rights and commercial collections.
Before joining Jimerson & Cobb, Osteen served as deputy chief attorney for the Department of Business and Professional Regulation and presented cases in front of the Construction Industry Licensing Board, as well as the Electrical Contractors' Licensing Board.
Osteen attended Florida State University where he earned both his J.D. and an undergraduate degree in business management. While studying for his bachelor's, he played defensive end for the Seminoles.
Judicial Nominating Commission appointments
Florida's U.S. Sens. Bill Nelson and Marco Rubio appointed members to the Florida Federal Judicial Nominating Commission, which will vet candidates for federal district court vacancies in the state.
The commission is split into three panels, one for each federal district.
Appointed to the Middle District panel, which includes Jacksonville, are:
Chair Domingo Sanchez, Rosemary Armstrong, Kevin Cieply, Charles Davis, Jay Demetree Jr., John Fitzgibbons, David Gemunder, William Gentry, Daniel Gerber, Nathaniel Glover, Melissa Gravitt, Jennifer Guy, Wayne Hogan, Tom Lee, Deirdre Macnab, Michael Maher, Elizabeth Martin, Charles McBurney Jr., Nora Miller, Benjamin Newman, Hubert Normile Jr., Edward Page, Stephen Pajcic III, Paul Perez, Scott Plakon, S. Daniel Ponce, Chris Posteraro, Adam McGill Ross, Steve Russell, Marsha Rydberg, Carol Saviak, Harry Shorstein, Bruce Smathers, V. Ross Spano and William Wilson.
Attorneys earn board certification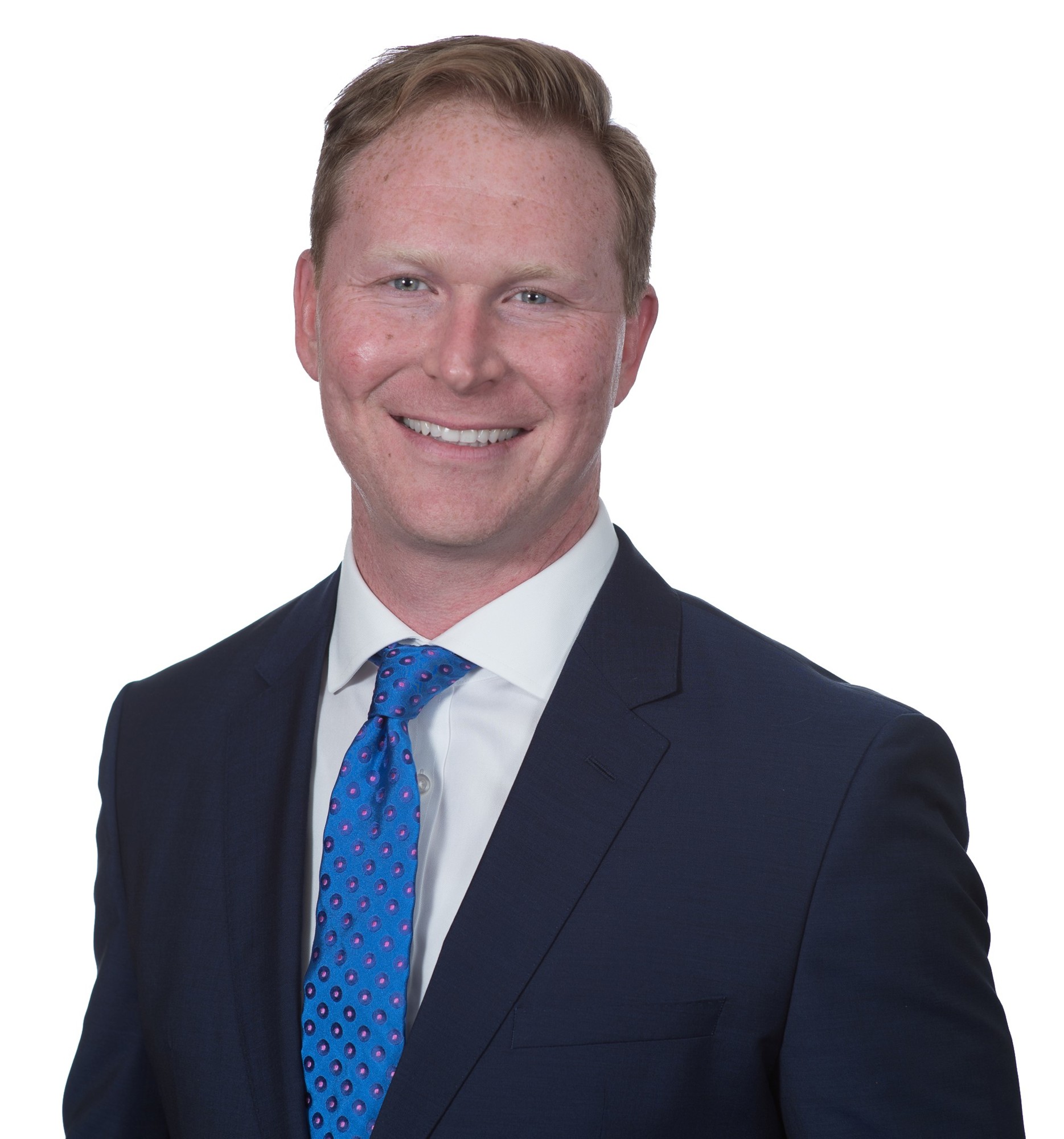 Rogers Towers shareholder Scott Padgett achieved board certification in construction law from The Florida Bar. His practice focuses on defect litigation, construction liens and contract negotiations.
According to a news release from the law firm, with Padgett's certification, Rogers Towers now has five board certified attorneys in its Construction Law Department, more than any other firm in Jacksonville.
Less than 5 percent of Florida's attorneys (5,000 of nearly 118,000) have earned board certification status from The Florida Bar. Only 255 lawyers earned Florida Bar board certification this year, a designation that places them among the group of Florida lawyers who may use the term "board certified" when referring to their legal credentials. Florida offers 26 specialty areas for board certification, more than any other state.
In addition to Padgett, these attorneys who practice in the 4th Judicial Circuit were board certified this year:
Aviation law: Keith Maynard, Jacksonville
Civil trial: Bruce Rutledge Anderson, Jacksonville; Michael Lee Glass, Jacksonville; Kevin Edward Jakab, Jacksonville; and Michael Patrick Moran, Jacksonville
Construction law: Patrick Walter Joyce, Jacksonville
Criminal trial law: Matthew Ian Lufrano, Jacksonville; Susan Faris Zerbe, Jacksonville
Juvenile law: Jeffrey Lawrence Barrett, Jacksonville; Charles Hugh Davis, Green Cove Springs; Troy Michael Farquhar, Jacksonville; Hilda Jean Griffis, Jacksonville; Belkis Christina Plata, Jacksonville; Shannon Brooke Schott, Jacksonville; Deborah Anne Schroth, Jacksonville; Julie K. Taylor, Jacksonville; Kimberly Carroll Tusher, Atlantic Beach
'Yoga on the Lawn' resumes Friday
After taking a recess during the hottest part of the summer, the monthly yoga class led by Duval County Judge Eleni Derke resumes Friday on the lawn in front of the Duval County Courthouse. The class is at noon on the first Friday of each month, weather permitting. It's free and open to all.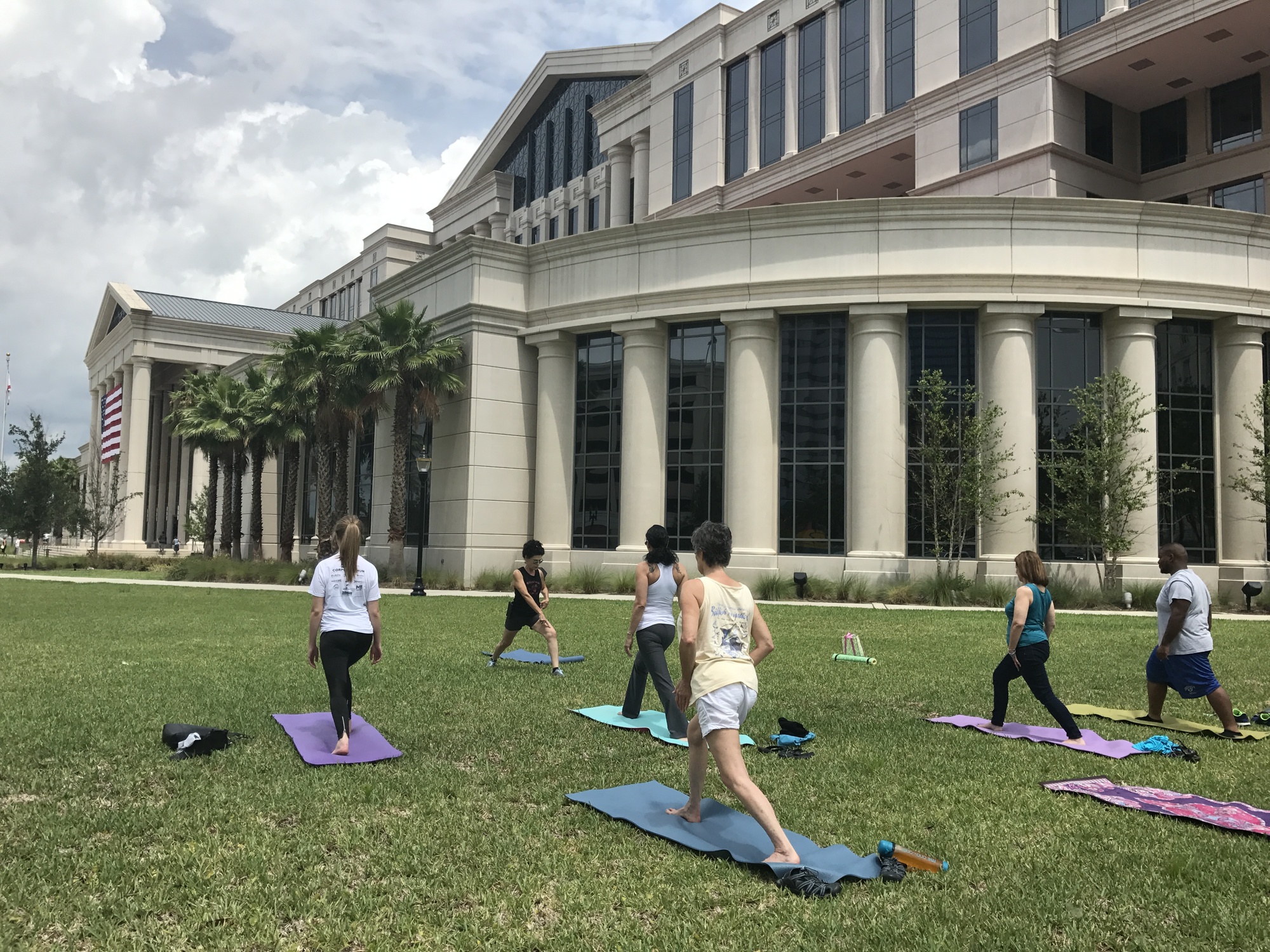 (904) 356-2466