The Ronco Group building at 630 W. Adams St. Downtown was purchased last week by two attorneys and the son of a PGA Tour golfer.
They intend to renovate the interior and exterior and lease the office space — one block from the Duval County Courthouse — as executive suites for lawyers and other legal professionals.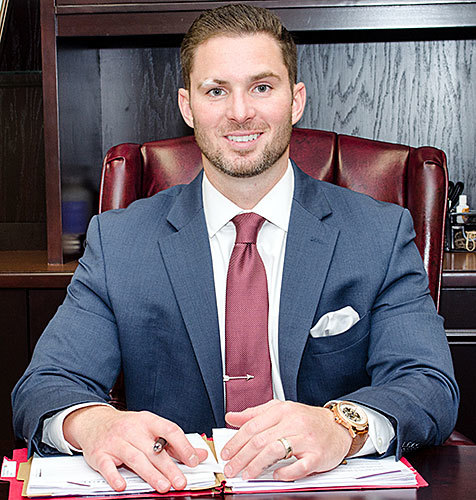 QLJ Holdings LLC, comprising Lewis Fusco, managing partner of The Fusco Law Group, Joshua Woolsey of Woolsey Morcom and Qass Singh, son of pro golfer Vijay Singh, paid $950,000 for the one-story, 11,643-square-foot structure that was built in 1909.
The warranty deed and a mortgage for $807,500 from Whitney Bank were recorded Friday by the Duval County Clerk of Courts.
The building has a current taxable value of $1.07 million, according to the Duval County Property Appraiser.
Fusco said his family and Singh's have known each other for years since his father, Paul Fusco, caddied for Vijay Singh when he joined the PGA Tour.
Fusco graduated from Florida Coastal School of Law and was admitted to The Florida Bar in 2012. He worked as a staff attorney at Jacksonville Area Legal Aid and then as an associate with Musca Law, which has its offices in the building, until 2014, when he formed his own criminal defense firm and leased a suite of offices in the building.
Ronco Group, an industrial services provider with a facility in St. Augustine, purchased the building through Jefferson Street LLC in 2007 for $700,000. The company is moving out of the building, Fusco said.
The parking lot was recently resurfaced and Fusco said the next steps in the renovation will be a redesign of the building's entry, interior renovations to create more conference rooms, enhanced information technology in the offices and common areas and new landscaping.
"We want to improve the curb appeal," he said.
The 10 available executive suite spaces comprise private offices with a common reception area and conference rooms.
"We want it to be a full-service building. We've got a lot of big ideas," Fusco said.