Southgate Plaza, a 1950s-era shopping center with five tenants, could benefit from San Marco area developments and completion of the Overland Bridge.
"The few people who have looked at it say it's a challenge, but it's the first shopping center out of Downtown," said Frank Reinstine, director of real estate services for Jacksonville-based Demetree Brothers Inc.
Property owner Southgate Shopping Center LLC comprises executives at Demetree Brothers, a real estate development and property management company.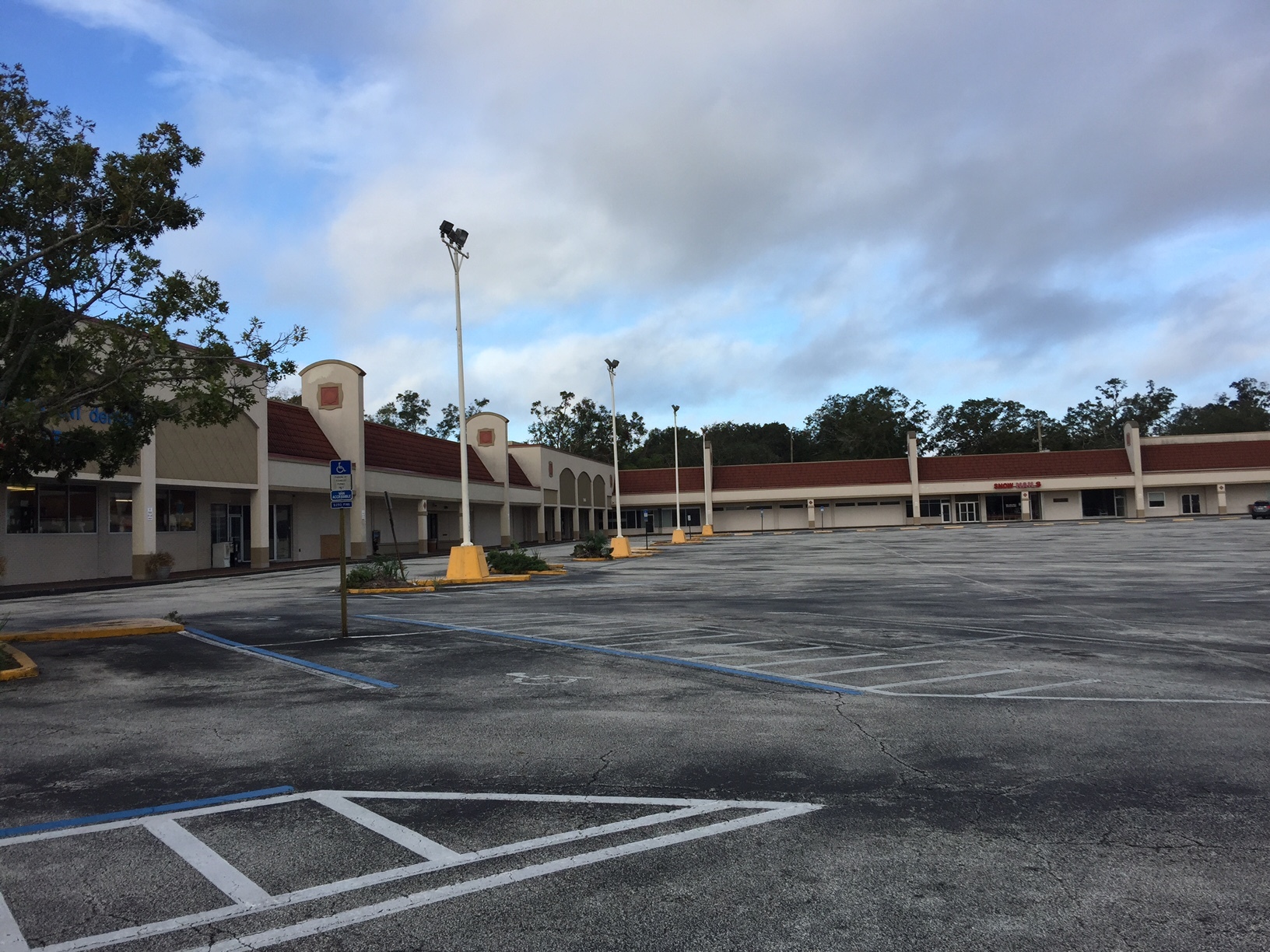 Southgate Plaza, built in 1957, comprises almost 140,000 square feet of retail space at 3428 Beach Blvd. It is anchored by Save-A-Lot, Family Dollar, St. Vincent's de Paul Thrift Store, Subway and a nail salon.
The site is in the St. Nicholas area and not far from historic San Marco and apartment and mixed-use deveopments there, including The District that is proposed for residences, offices, retail and entertainment uses.
It's also near the Overland Bridge, a project begun in 2013 to replace the Interstate 95 overpasses over Hendricks, Kings and Montana avenues.
The project could be completed by year-end and is designed to ease access throughout San Marco and beyond, including to the Southgate Plaza area.
Reinstine said anchor tenant Save-A-Lot's lease runs to 2020 and noted the grocery chain opened a store along University Boulevard West, south of Beach Boulevard.
In anticipation of redevelopment, the Cantrell & Morgan real estate company is marketing Southgate Plaza as up to 90,000 square feet of retail space.
Anchor, outparcel and shop space is available, a marketing flyer says.
Plans show that the western side of the L-shaped center would be removed. The remaining line of stores could comprise three big boxes and two sets of shops.
Two outparcels of 1.75 acres and 1 acre are shown to front Beach Boulevard. The property is served by two traffic signals, one at the western end at Schumacher Avenue and another at the eastern side of the center along Beach Boulevard.
One of the outparcels is shown where the former Wendy's is being demolished.
The city issued a permit last week for Realco Recycling Co. Inc. to demolish the 3,000-square-foot building at 3460 Beach Blvd. Duval County property records show it was built in 1987.
Reinstine said the property flyer is part of an early discussion. "We are taking the Wendy's down at Southgate and at some point we would redevelop the site," he said.
He said the discussion likely will pick up over the next year. "We see an opportunity to reposition that shopping center," he said.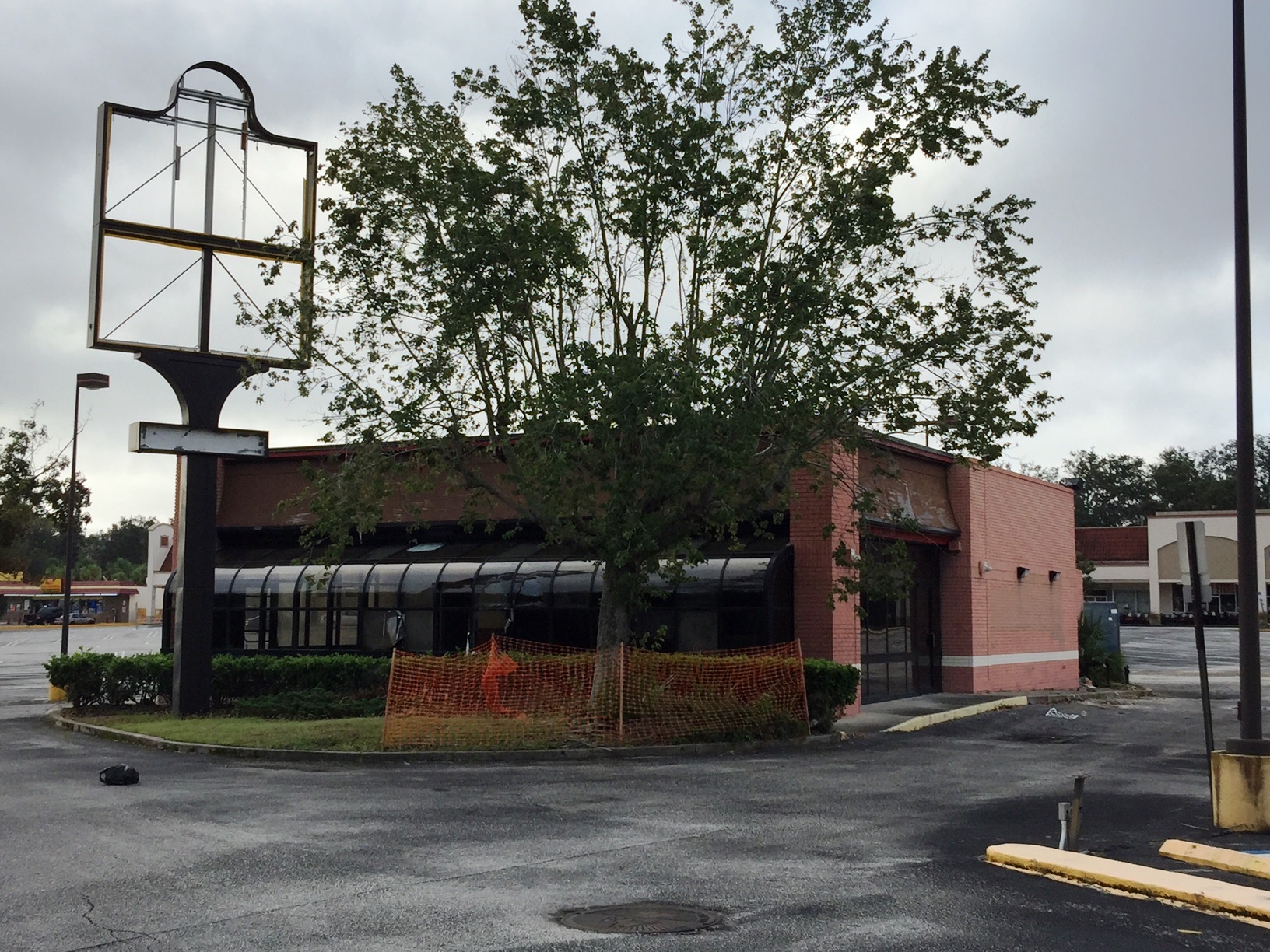 In addition to Wendy's, other high-traffic tenants once operated at Southgate Plaza.
Reinstine said Duval County Traffic Court, the Duval County Clerk of Courts traffic division and an office of the Florida Department of Highway Safety and Motor Vehicles previously leased space there.
"At one time it was a one-stop shop," Reinstine said.
He said his group will not renew Save-A-Lot's lease when it expires. He said Family Dollar's lease runs another two years.
"It's a good market for new growth, but it's a question of time," Reinstine said.
"We definitely see a potential opportunity and we are in the preliminary stages."
He cited other developments following the path of San Marco area redevelopment.
Among those are the stalled East San Marco retail and apartment project at Hendricks and Atlantic Boulevards in San Marco and the proposed $42 million Jackson Square apartment and retail project at 2600 Philips Highway expected to break ground in the first quarter of 2018.
"The next natural or potential redevelopment would be Southgate," he said.
The Demetrees bought the property in 1986, property records show.