The Daily Record invites the local nonprofit community to submit news, announcements, success stories and other information they believe would be of interest to our readers. Email to [email protected]
After a six-month immersion in strategic philanthropy, 10 emerging philanthropists have collectively made grants totaling $50,000 to 15 nonprofit organizations in Northeast Florida.
Nurturing the next generation of Northeast Florida philanthropists is the goal of the Weaver Philanthropic Initiative at The Community Foundation for Northeast Florida, which periodically gathers a class of potential donors, guiding them through an education process and then an opportunity to experience hands-on grant-making.
The nonprofit agencies benefiting from the grants:
Big Brothers and Big Sisters of Northeast Florida to support programming for children on the waiting list for a Big Brother or Sister.
Boys & Girls Club of Northeast Florida to support after-school activities such as tutoring and summer enrichment programs.
Camp I Am Special to support the capital campaign for a new aquatic center.
City Year Jacksonville to help ensure children are able to reach their full potential.
Delores Barr Weaver Policy Center for general operating support for programs for girls and families.
I.M. Sulzbacher Center to support the new Sulzbacher Village project.
Jacksonville Jewish Center's Galinsky Academy to fund an experimental fundraising concept for the L'dor V'dor campaign which supports the educational programs at the center.
Jacksonville Arts & Music School after-school program for students.
Jewish Family and Community Services for its Inclusion Program to help children with special needs by providing full-time staff who support parents, teachers and student in academics, religious school and camp.
Jewish Federation of Jacksonville for general funding for programs that support people in need at home and around the world.
Leadership Jacksonville to create a curriculum on civil discourse to be used with other programs the organization offers.
LGBT Resource Center at the University of North Florida for general operating support and to assist with sustaining its programs.
My Village Project Community Fund at The Community Foundation to support grant-making for black-led nonprofits serving the black community in Jacksonville.
St. Francis Soup Kitchen to assist with administrative costs.
We Care Jacksonville to continue its mission to provide medical resources and services to those in need.
For more information about the Weaver Philanthropic Initiative, contact Joanne E. Cohen, vice president, Philanthropic Services at [email protected] or (904) 356-4483.
Mayo Clinic donates $500,000 for Irma relief
Mayo Clinic donated $500,000 to assist emergency relief efforts following Hurricane Irma in Northeast Florida and other communities throughout Florida.
The disaster response provides financial assistance to organizations most closely serving immediate needs in affected areas.
Mayo Clinic will donate $500,000 toward disaster relief — $250,000 to the Florida First Coast Relief Fund and $250,000 to the American Red Cross.
The Florida First Coast Relief Fund will address needs in the Jacksonville community and surrounding counties.
The American Red Cross will help respond to immediate needs for all communities in Florida affected by the storm.
Daniel Kids receives $14,600 in grants
Daniel Kids, Florida's oldest child-serving agency, received a $7,300 grant from Valmark Global Gift Fund that was matched by Ponte Vedra-based executive benefits advisory firm Fulcrum Partners.
The $14,600 in donations will support Daniel Kids in serving thousands of abandoned, abused and neglected children.
Fulcrum Partners is a longtime donor to Daniel Kids and linked the nonprofit with the Valmark Global Gift Fund, a shared initiative of Valmark Financial Group and its member firms.
The Valmark Global Gift Fund has contributed nearly $3 million to more than 100 charities since 2003.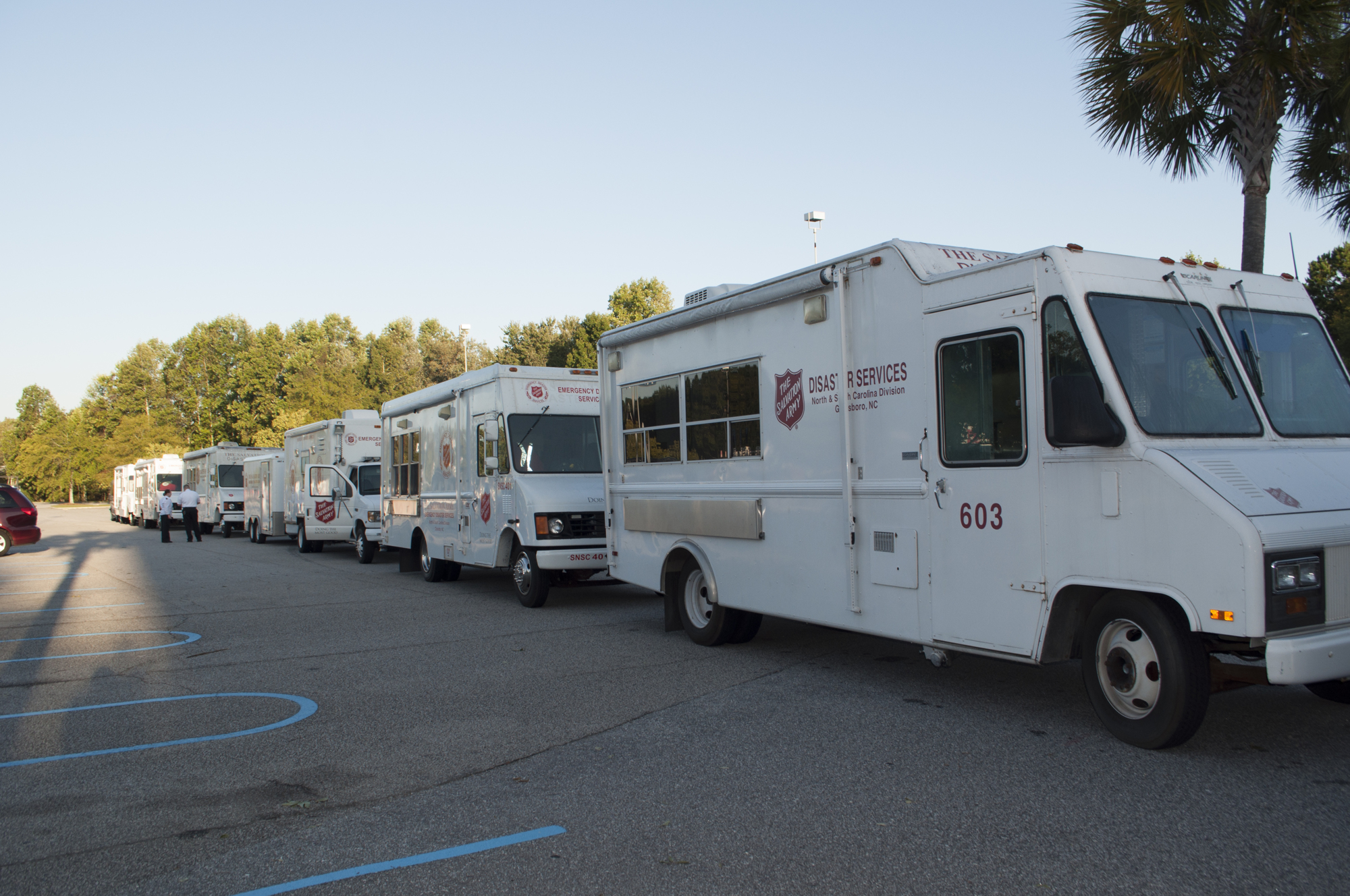 Salvation Army responds to Hurricane Irma
The Salvation Army of Northeast Florida's two mobile kitchens have been bolstered by a fleet of 10 units from the international organization's North and South Carolina Division.
Since Hurricane Irma struck Florida, the disaster canteens have provided 8,392 meals, 8,607 drinks, 5,329 snacks and emotional and spiritual care to 1,529 people. 
After the storm, Salvation Army teams encountered people in desperate need for resources, particularly in rural areas with well water contaminated by the flood or with pumps stilled by lack of electricity. Emotional and spiritual care workers have been vital to this operation — lacking power for several days, survivors have been stressed and need a listening ear, as well as guidance to available resources. 
On Sunday in Palatka, The Salvation Army served food and water and provided emotional and spiritual care to residents. Several canteens continue to serve in south St. Johns and eastern Putnam counties, where many residents still are without power. Other canteens are roving, looking for pockets of need. 
The best way to help survivors and relief workers is to make a financial contribution. 
The Salvation Army asks people who want to help those directly affected by the storm to visit helpsalvationarmy.org, call (800) SAL-ARMY or text "Storm" to 51555.