Two new Jacksonville CEOs explained different approaches to their job in the past week as their companies reported second-quarter earnings.
Anthony Jabbour of Black Knight Inc. expressed a desire to move quickly in his new position, while Dennis Zember of Ameris Bancorp expressed a more cautious approach.
"From a new sales and innovation standpoint, our momentum has only increased since my first day at the company and we're developing and delivering new solutions to our clients with a heightened sense of urgency," Jabbour said Monday in Black Knight's conference call with analysts.
"As I stated on our last call, acting with urgency is a priority for me," he said. He did not say why he's in such a hurry.
Jabbour became CEO on the first day of the second quarter, succeeding Tom Sanzone.
Mortgage technology company Black Knight got off to a good start to the second quarter under Jabbour, with adjusted earnings of 46 cents a share, 11 cents higher than the previous year.
That beat analysts' forecasts, which ranged from 42 cents to 45 cents a share, according to Yahoo Finance.
Adjusted revenue rose 5 percent in the quarter to $277.4 million, but that was slightly below the average analyst's forecast of $278 million.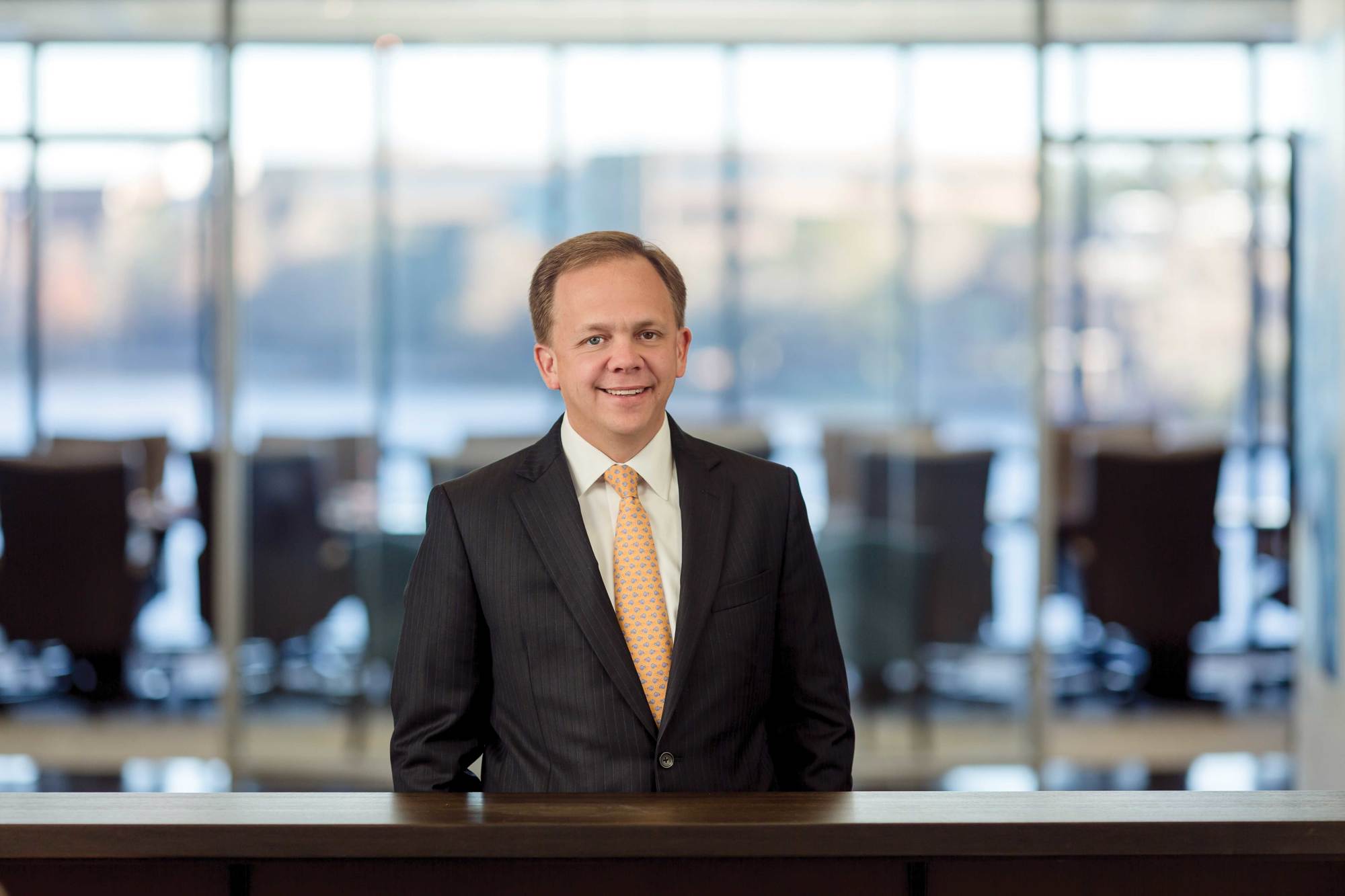 Ameris still looking at acquisitions
After completing two deals in the second quarter, Ameris continues to look at more acquisition opportunities, Zember said in the bank's conference call Friday.
However, it's in no rush to make a deal, he said.
Ameris acquired Jacksonville-based Atlantic Coast Financial Corp. and Atlanta-area's Hamilton State Bancshares Inc. in the spring. The two deals increased the bank's branch network to 126 offices in Florida, Georgia, Alabama and South Carolina.
Ameris officially is headquartered in Moultrie, Georgia, but its executive offices are in Jacksonville.
"We still get asked a good bit about M&A (mergers and acquistions) and while we are integrating and converting these existing deals, we are still having conversations. The only deal that we'd be interested in is one with a solid deposit franchise and in good markets," Zember said.
"I still love M&A as much as anybody and think that we are outstanding at negotiating the deals and getting the results and integrating the team and we are hunting hard, but it has to hit the metrics that we want or we'll just rely on our organic machine for earnings per share growth."
Ameris reported adjusted earnings of 74 cents a share in the second quarter, up from 63 cents the previous year.
The 49-year-old Zember took over as CEO on July 5 from retiring Edwin Hortman. During the conference call, Hortman said he will continue following the company from afar.
"It goes without saying I'll still be a customer, a shareholder and a cheerleader and I'll be celebrating successes, albeit from the sideline," he said.
Synovus expanding Florida footprint
Another Georgia-based bank with operations in the Jacksonville area is expanding its Florida footprint.
Synovus Financial Corp. last week announced an agreement to acquire the parent company of Weston-based Florida Community Bank.
Columbus, Georgia-based Synovus said the deal will add 50 Florida branches to its network and give it "significant market share" in Florida's 10 largest markets.
Synovus has six offices in the Jacksonville metropolitan area, according to Federal Deposit Insurance Corp. data. Florida Community Bank's offices are mainly in South and Central Florida, with the nearest to Jacksonville in Volusia County.
Synovus is buying FCB Financial Holdings Inc. for stock valued at $2.9 billion.
Synovus has 250 branches in Florida, Georgia, Alabama, South Carolina and Tennessee.
Landstar reports strong performance
Landstar System Inc. continued its strong performance in the second quarter, with revenue rising 36 percent to $1.18 billion and earnings reaching $1.51 a share, up 62 cents from the previous year.
The Jacksonville-based trucking company said its revenue and operating income reached record highs in the quarter.
"In our view, the overall environment for Landstar continues to be as strong as it has been at any point over the last two decades, and we expect our results to continue on a record pace through the third quarter," CEO Jim Gattoni said in a conference call with analysts.
Landstar is forecasting third-quarter earnings of $1.58 to $1.64 a share, compared with third-quarter 2017 earnings of $1.01.
Landstar also increased its quarterly dividend payment to shareholders for the second time this year. After increasing the payment from 10 cents a share to 15 cents in January, the company is raising it again to 16.5 cents.
Patriot doubles its earnings in the third quarter
Jacksonville's other publicly traded trucking company, Patriot Transportation Holding Inc., more than doubled its earnings in its third quarter ended June 30.
Patriot reported net income of $1.09 million, or 33 cents a share, in the quarter, up from $456,000, or 14 cents, the previous year. Revenue grew 4.6 percent to $29.4 million.
In Patriot's conference call last week, CEO Rob Sandlin said the company has been making adjustments to maximize profits.
"Our focus has been to add business in those markets where we can grow our driver count and at prices that compensate us appropriately. In markets where we are struggling to hire and retain drivers, we are making decisions to downsize our business levels or change customers based on the available freight pricing in each market," he said.
Sandlin said despite the third-quarter improvement, he's hoping for even better results.
"With the addition of new business, along with the rightsizing of our fleet and fixed cost, we believe we are making progress," he said.
Cox 'exploring strategic options' for TV stations
Six years after taking over operation of two Jacksonville television stations, Cox Enterprises Inc. last week said it is "exploring strategic options" for its entire group of 14 TV stations in nine states.
Atlanta-based Cox owns Jacksonville Fox affiliate WFOX TV-30 and operates CBS affiliate WJAX TV-47 under a shared services agreement. WJAX is owned separately by a former Cox executive.
Cox said it is considering partnering or merging its television group with a larger company.
"It is clear that scale is critical for TV affiliates to be positioned well for the future. Our stations are some of the best in the industry and we want them to stay that way," Cox CEO Alex Taylor said in a news release.
Cox also runs seven Jacksonville radio stations, but the company said it has no plans to change the operation of its group of 61 radio stations.
Gazit-Globe divests Regency shares
Israel-based Gazit-Globe Ltd., which became Regency Centers Corp.'s largest stockholder last year, said last week it sold off its remaining Regency shares.
Gazit-Globe owned 34 percent of Equity One Inc. before Jacksonville-based Regency acquired Equity One last year. That deal left Gazit-Globe with 13.2 percent of Regency's stock, and its CEO Chaim Katzman became vice chairman of Regency's board.
However, Gazit-Globe has been gradually selling off its Regency shares, and Katzman resigned from Regency's board in February.
The firm still had 4.8 percent of Regency's stock before selling 2.5 million shares of Regency in June and July, and it sold its remaining 5.6 million shares last week for $347 million, it said.
In a news release, Katzman said its divestiture of Regency is part of its "strategy of recycling capital from investments in public subsidiaries into high-quality direct real estate holdings and lowering the company's leverage."