By Jerry Mallot, for the Daily Record
As I look back on more than 40 years in economic development I realize how lucky it was that I had this opportunity and how challenging and satisfying it has been to be a part of shaping the growth and economic success of several communities. 
A chance meeting as I was graduating from college put me into this business. 
Economic development involves understanding the needs of all parties, marketing our assets and opportunities to meet the needs of companies. That starts with our own region and then with prospective companies, bringing people and organizations together that can help convince companies of the opportunities we have for them and following through with great sincerity before and after the sale.
As exciting as it is to do this work, it is very serious business. It affects the lives of tens of thousands of people over time and the success of companies. It really comes into focus when I visit companies like Amazon, Deutsche Bank and GE Oil & Gas and see so many people with great jobs going about their lives. 
Jobs are a team sport
Jacksonville gets it. Our political and business leaders understand why economic development is so important and how competitive it is at the same time. We are shaping our future together, so it is critical to do it well. And with a great appreciation for it, I chose to stay here for more than 24 years. 
No one person or group can be very successful on their own. This is a team sport. Mayors and governors play a key role and the legislatures, county governments and city councils create a framework for success. Business leaders and their experience play an important role in influencing the decisions of potential companies about the environment, workforce and costs.
Being a great place also is not enough. There are many great places. In my experience, our role collectively is to help companies see and experience why they should be a part of our region and then find a way to compete effectively to get it done. It is seldom accidental.
Jacksonville and our region have come a long way in my nearly 25 years. We have grown by hundreds of thousands of residents and gone from mediocre restaurants to fantastic options. 
We are now an international city, a major league city, a wealthier city, and we have expanded our quality of life tremendously, and it all applies to our region.
In a quarter of a century, we've gone through two periods of recession and three booms that continue to shape our economic success and, in fact, who we are.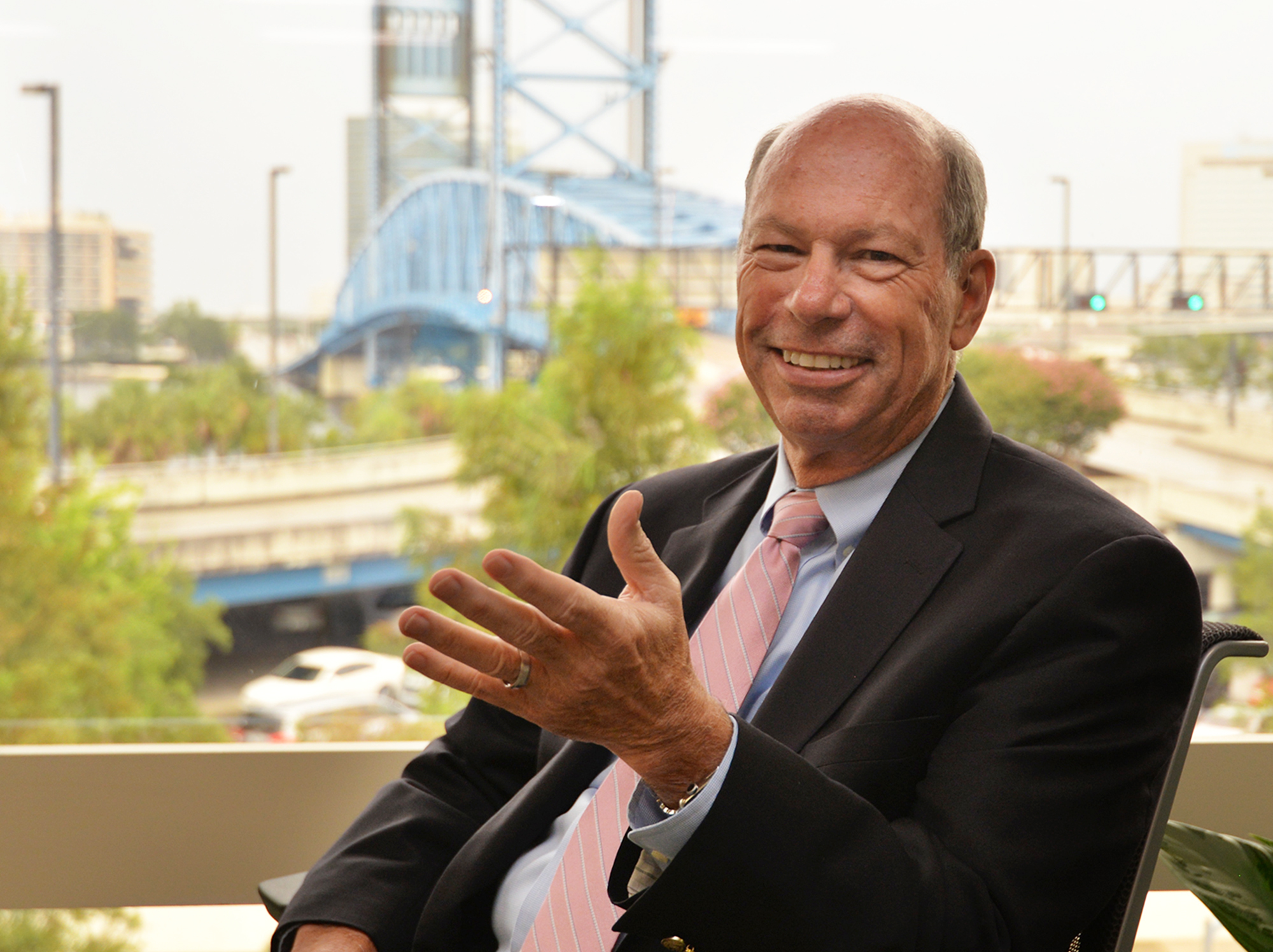 Meeting the challenges
The biggest challenge continues to be creating a dynamic, interesting Downtown that makes us all proud. We are making great strides and I believe that our vision and hope for our future is taking shape. 
It has been too slow in coming, but I recall that the mayor of Greenville, South Carolina, said that they have been an overnight success that was 25 years in the making. It does not happen overnight, but I think we are 12 years into our 25-year overnight success.
It takes a strong mayor and aggressive business leaders to be successful in Downtown development. We now have those in place, led by Mayor Lenny Curry, Jacksonville Jaguars owner Shad Khan, developer Peter Rummell and others that are making great decisions and investing where it counts. We can't let up, even when the next recession comes our way. 
We have a significant challenge in our state and local economic development, which is the Florida Legislature. 
A few strong, but different thinking leaders have caused a major disruption in our state's image and capability in growing our state, and thus our regions.
Our governors have mostly been dynamic in leading economic development, but cannot make it happen by themselves and I'm not certain that the current or near-future legislatures understand and prioritize our economic development needs. 
Without strong enough state support, it is left to local cities and counties to try to fill the gap. Jacksonville is doing a great job innovating ways to attract businesses and jobs. The same can be said for our partner counties.  
Northeast Florida has set itself apart from much of the state by working in partnership with the many entities it takes to grow our region. Those partnerships need to continue and grow. 
We have many new leaders in business, education and government today and I'm confident they will understand and continue this long tradition that began when consolidation occurred 50 years ago and created a strong pattern of working together.
JAX Chamber and JAXUSA have been a key part of the growth of this region. Our organization has been able to marshal the involvement and support of the business community to be an effective partner with government, education, workforce and the state of Florida to accomplish so many of our objectives. 
Although we have no legal or financial authority, we do have the background to research, analyze needs and bring parties together to lead and support our region to be successful. And we can do more.
Today we have full employment and we must turn our collective focus to ensuring that our growing workforce can supply the talent to meet the needs of our existing businesses as well as new companies that want to be in our marketplace. Without that focus, we will fall short of our vision.
Planning for healthy growth 
A word of caution. Bigger is not always better. 
I believe that a healthy growth rate is critical for our future. A growth rate out of control is harmful to our future.
Northeast Florida has sustained a healthy growth rate for more than 30 years that has allowed us to build our infrastructure to keep up with growth. But, for the last eight or 10 years, we have fallen short on the capital investment in infrastructure needed to sustain a high quality of life while growth occurs.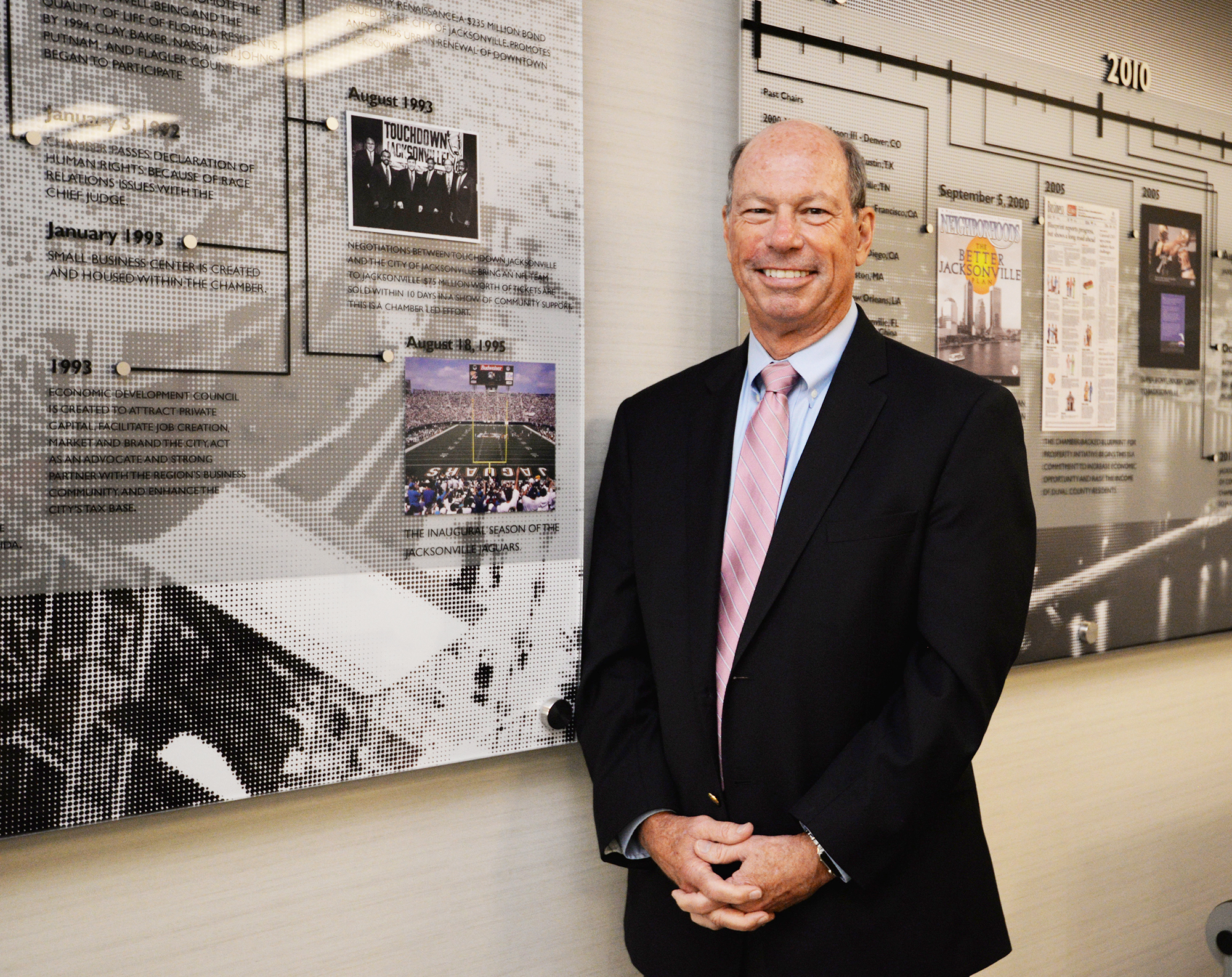 Mayor Curry is leading the effort to reinvigorate investment in our infrastructure before we outgrow it. That is so important, not only in Duval County, but in the entire region. 
We have all felt the impact of traffic challenges that seem to have come from nowhere the last couple of years. A good deal of these traffic challenges have actually been caused by the level of state and federal investment in major roads around the region, including the expansion of Interstate 295, I-95 and the First Coast Expressway. 
Many of these projects will be completed in the next year or two and provide some relief.
But continued investment in our infrastructure will make the difference between a great quality of life and the traffic jams many of our competitors experience throughout the Southeast that we have mostly avoided.
Jacksonville has grappled with how to define ourselves, as in what makes us tick – who we are. We compete daily with Charlotte, Nashville, Tampa and other cities that have many wonderful qualities. We don't need to be other cities, we need to be ourselves and celebrate the assets and resources that make our lives so interesting every day.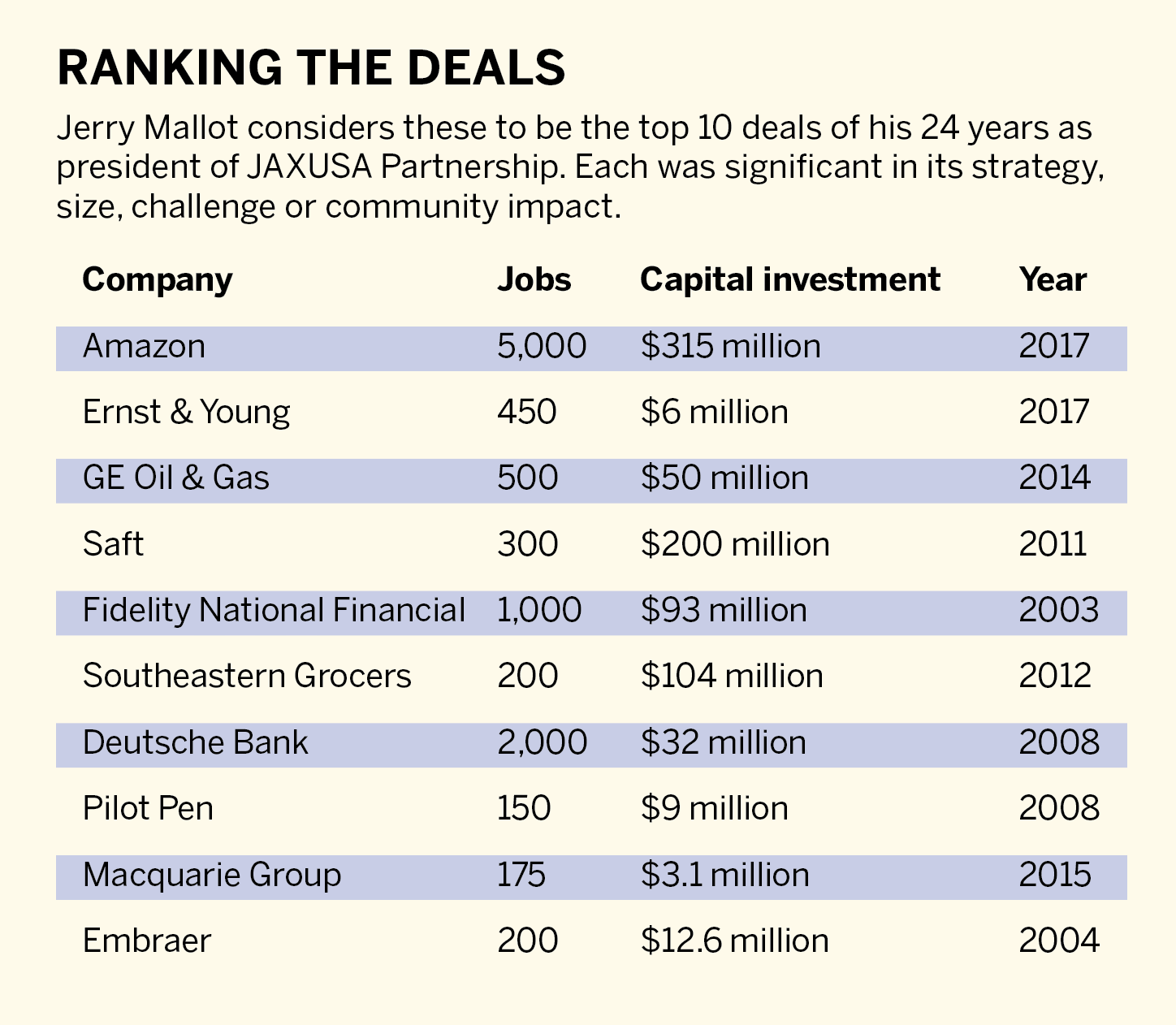 I believe it is our natural resources, heavily focused on water-related engagement including our ocean, river, Intracoastal Waterway and  many lakes. I constantly marvel at these attributes as I travel over bridges and enjoy the beach.
Many of our great assets are man-made: The Players Championship, the Jaguars, the Jumbo Shrimp, the Armada, St. Johns Town Center, Amelia Island, Ponte Vedra Beach, JaxPort, our award-winning airport, the military facilities and people in our region, our universities and educational systems and so much more. 
We have so much at our disposal every day that makes Northeast Florida a great place to live and work. 
Even still, our relationship to an ocean, river and Intracoastal Waterway may be what best sets us apart. 
Our future is bright and we should approach it boldly — and we are. In five years, our Downtown will be a different, wonderful place that will continue to evolve each decade. 
Many new and expanding companies should allow our residents the opportunities to have good jobs and fulfilling lives. And maybe we also will win that Super Bowl that barely eluded us last year. 
The next phase
I have been so blessed to work with a terrific and talented team at JAXUSA and the JAX Chamber over the years. Daniel Davis does a great job leading the chamber and Aundra Wallace will take JAXUSA to new heights. 
Being part of a regional partnership with our seven counties of Baker, Clay, Duval, Flagler, Nassau, Putnam and St. Johns, CareerSource Northeast Florida, the authorities and others has been satisfying.
As I retire, I realize how impactful our team and our wonderful businesses, government and community leaders have been when it comes to making Jacksonville and the First Coast a better place. 
Jerry Mallot retires Aug. 31 as executive vice president of JAX Chamber and president of JAXUSA Partnership after 24 years.