The second edition of Gunster shareholder Mike Freed's series of six marathon runs in six days from Tallahassee to Jacksonville raised more than $300,000 to benefit Jacksonville Area Legal Aid's Northeast Florida Medical Legal Partnership.
Proceeds from the event, which includes a 125 percent match from Baptist Health Foundation, will capitalize a perpetual endowment for the partnership, which JALA operates in partnership with Wolfson Children's Hospital, Nemours Specialty Care of Jacksonville, UF Health Specialty Pediatric Clinics and Community PedsCare, a pediatric hospice program of Community Hospice & Palliative Care.
The health care providers refer pediatric patients and their families to JALA, which provides legal assistance with matters such as access to medical benefits, safe housing and patient-specific education needs.
This year, 17 teams each ran a single marathon alongside Freed.
Most teams ran a relay, but five runners completed full 26.2-mile marathons: Erin Bodnar from the University of North Florida School of Music; Daniel Gilham of Forbes, Thompson & Gilham Wealth Management Group; Circuit Judge Steven Fahlgren; Gunster shareholder Asghar Syed; Eric Krall with Community First Credit Union; and Syed Asad, a neurologist at Universal Neurological Care.
In addition to the teams that each made donations, local businesses sponsored the event.
Elite Parking Services provided a shuttle bus and driver that transported runners from Jacksonville to the start of each day's marathon and back to Jacksonville.
Donations may still be made at jaxlegalaid.org/freedtorundonate/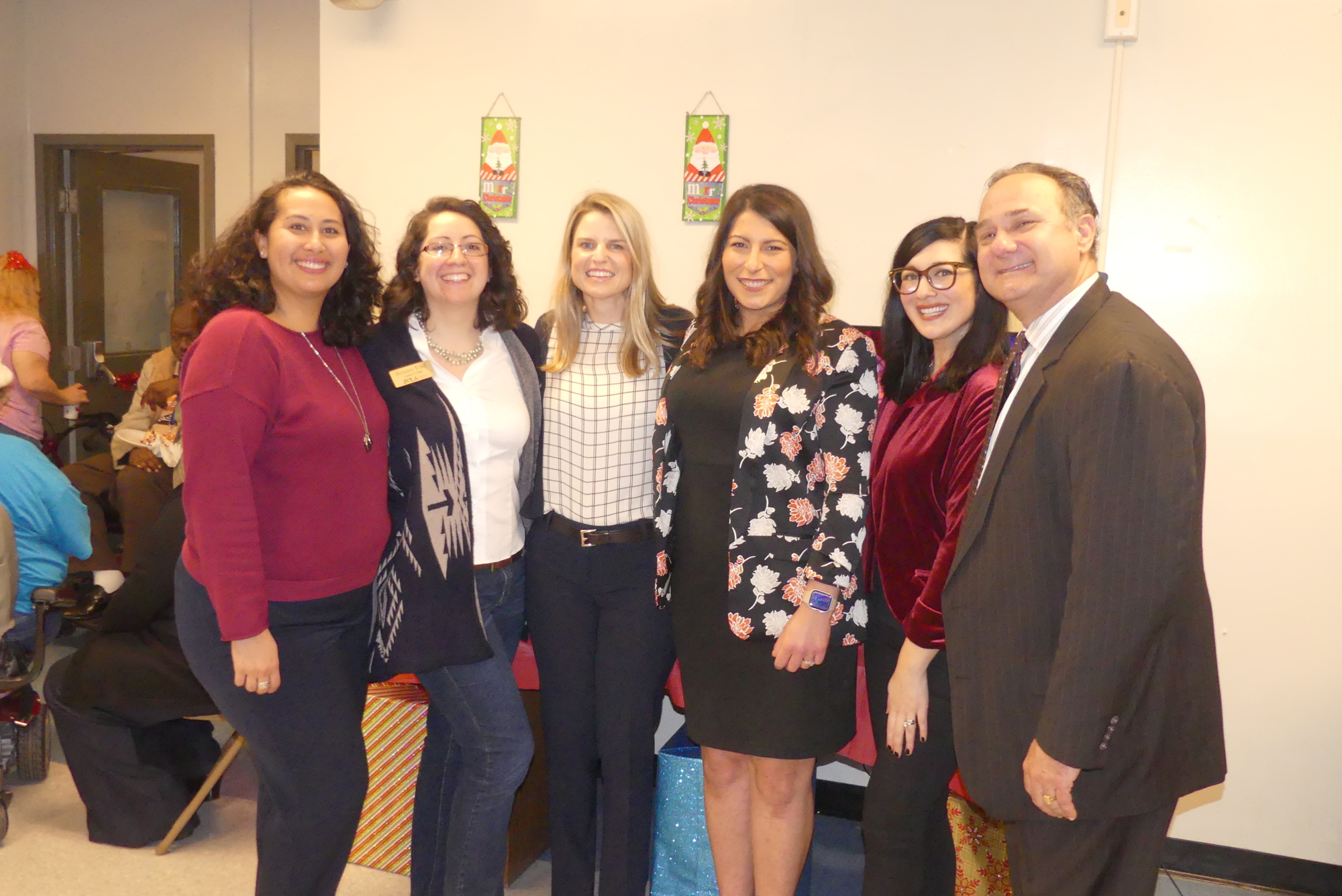 Bench and Bar helps seniors enjoy the holidays
One of the Jacksonville Bar Association's longest-running traditions was renewed and another was inaugurated last week with the common theme of spreading the holiday spirit to Jacksonville's low-income seniors.
More than 250 clients of the Meals on Wheels program received holiday gifts they requested through the annual Holiday Project.
Seniors submitted wish lists that were fulfilled by JBA members and their law firms who purchased and wrapped the items requested.
While most of the gift boxes and bags were delivered personally by the donors, on Dec. 13 volunteers from the Jacksonville Sheriff's Office helped deliver some of the packages in a countywide coordinated effort.
Also, Duval County Judge Gary Flower inaugurated what may become another annual tradition for the Jacksonville legal community.
In partnership with the Jacksonville Women Lawyers Association, about 250 gifts — costume jewelry for the women and neckties for the men — were wrapped and presented to residents at the Cathedral Towers senior supportive living facility.
In addition to the gifts, Flower and a group of JWLA members brought snacks, hot chocolate and cake provided with a grant from The Florida Bar Young Lawyers Division.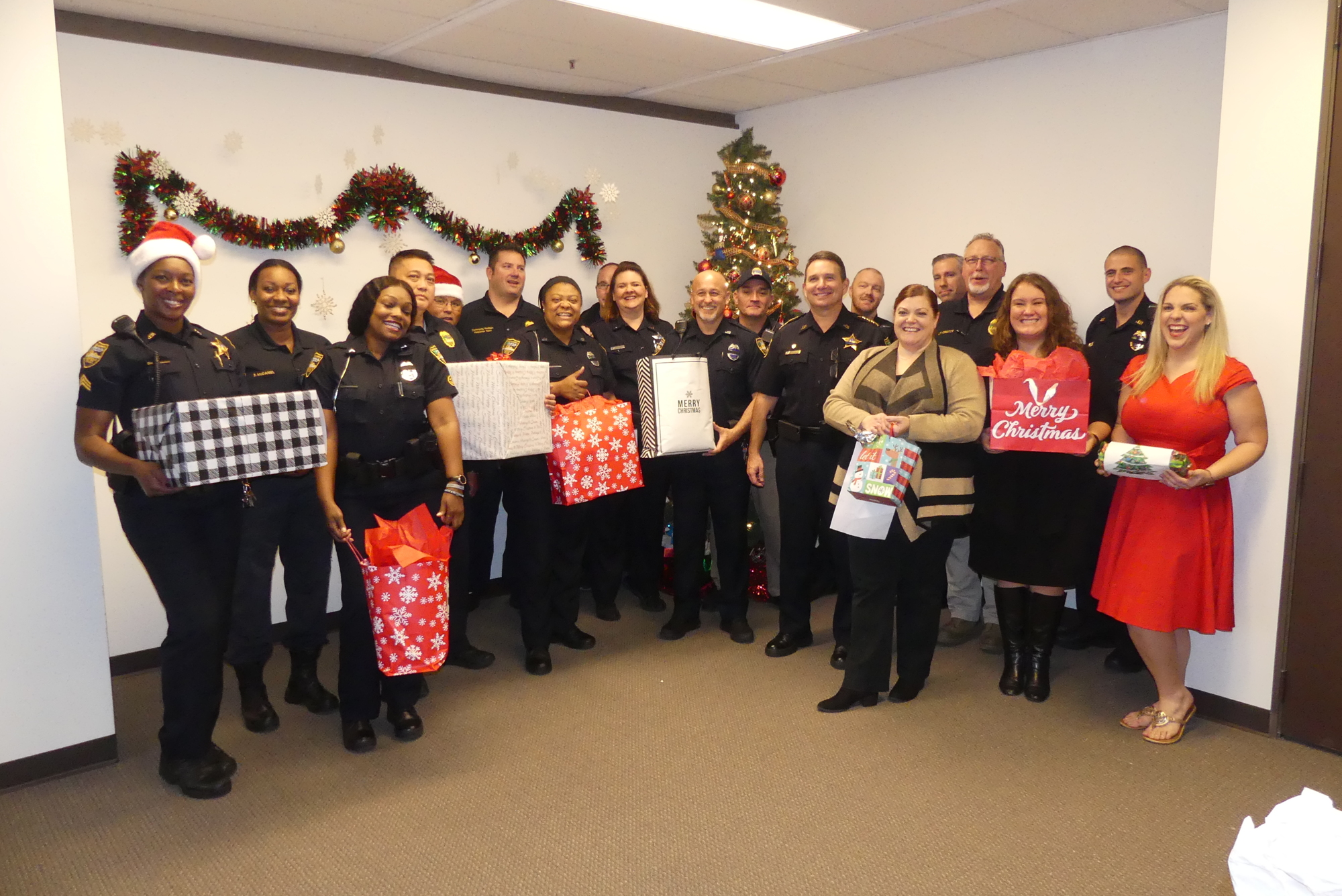 Tanner remaining on TFB board
With no contenders filed as of the Monday deadline, Tanner Bishop partner Michael Tanner will be re-elected in March to serve another two-year term on The Florida Bar board of governors.
He was elected to the board in 2011 and is chair of the Legislation Committee.
'Justice' declared Word of the Year
Online dictionary merriam-webster.com declared "justice" its 2018 Word of the Year, based on inquiries.
According to the website, the entry was consulted 74 percent more in 2018 than in 2017.
Merriam-Webster attributes the spike in interest, in part, to "justice" being so prevalent in news reports, including the Department of Justice investigations into alleged Russian collusion in the 2016 presidential election.
Another definition for "justice," a title for "judge," often was used in connection with the confirmation hearing for Supreme Court Justice Brett Kavanaugh.
The runners-up, in order: Nationalism, pansexual, lodestar, epiphany, feckless, laurel, pissant, respect, maverick and excelsior.
Visit merriam-webster.com for citations.