From city elections to thousands of acres slated for development, the staff of the Jacksonville Daily Record and Record & Observer looks forward to the stories that will make headlines in the months ahead.
By David Cawton • Staff Writer
All 19 City Council seats on ballot in Jacksonville
Voters will elect or re-elect Jacksonville's top government leaders in 2019, which will shape the city's direction into the next decade.
Candidates for mayor, sheriff, supervisor of elections, tax collector, property appraiser and all 19 City Council seats are on the ballot.
Qualifying for the 2019 Unitary Elections is Jan. 7-11. The election is March 19 with a runoff set for May 14 if needed. 
Mayor Lenny Curry, Sheriff Mike Williams, Supervisor of Elections Mike Hogan, Tax Collector Jim Overton and Property Appraiser Jerry Holland all face re-election bids. 
Eight council members are term-limited. All but two eligible incumbents, Anna Lopez Brosche and Garrett Dennis, have filed for re-election.
Brosche and Dennis might run for another office. Announcements are expected soon.
Big projects will be moving
If 2018 was the year of big proposals, 2019 could be the year shovels hit the dirt. 
Over the next 12 months, the mixed-use development called The District is expected to break ground along with other infill projects near the Southbank.
Across the St. Johns River in Brooklyn, developers will start construction on a 10-story apartment and retail building next to 220 Riverside.
Work on a nearby Residence Inn by Marriott should start in the spring. Another affordable and workforce housing project also will start in Brooklyn.
In LaVilla, work will continue on the Lofts at Jefferson Station. An urban grocery store and restaurant also is planned. 
On the Northbank, The Barnett is expected to open next year and work crews will move across Laura Street to redevelop the Laura Street Trio and build a parking garage. 
The Ambassador Hotel and the Jones Bros. Furniture properties are expected to bring more housing to the urban core, including a potential La Quinta hotel at the Ambassador.
A Hyatt Place and Hotel Indigo also are projected to add more hotel rooms. 
Finally, there could be a better idea of what the city plans for the Shipyards, Lot J, the former Duval County Courthouse site and other properties along East Bay Street. 
Removal of the Hart Bridge ramp also is expected to take shape to make room for development of the Lot J, Shipyards and Metropolitan Park projects under the direction of Jacksonville Jaguars owner Shad Khan.
By Karen Brune Mathis • Editor
Land coming onto market for growth, development
More land is coming onto the market for live-work development, especially from major owners like the Skinner and Davis families, Gate Petroleum Co. and Rayonier Inc.
In Southside, the Skinner family is preparing 1,000 acres at Kernan and Butler boulevards that will include housing and commercial space. In South Duval County and in St. Johns County, the Davis family is opening hundreds of acres for commercial and retail projects in eTown and Nocatee.
In St. Johns County, Gate and Gatlin Development Co. are developing The Pavilion at Durbin Park shopping center that will be followed by more projects in Durbin Park. And in Nassau County, Rayonier is developing Wildlight, which intends to include offices and shopping centers along with residential communities.
It doesn't stop there. Those large projects are attracting other developers who are building shopping centers and residential communities nearby.
Neighborhood resurgence
Historic and older neighborhoods are attracting investors who are redeveloping the areas with shops, offices, restaurants, bars and housing.
San Marco, San Marco East, Springfield, Murray Hill, Brooklyn and the core of Arlington all are targeted for resurgence. And this might be the year that the Publix-anchored East San Marco shopping center starts construction.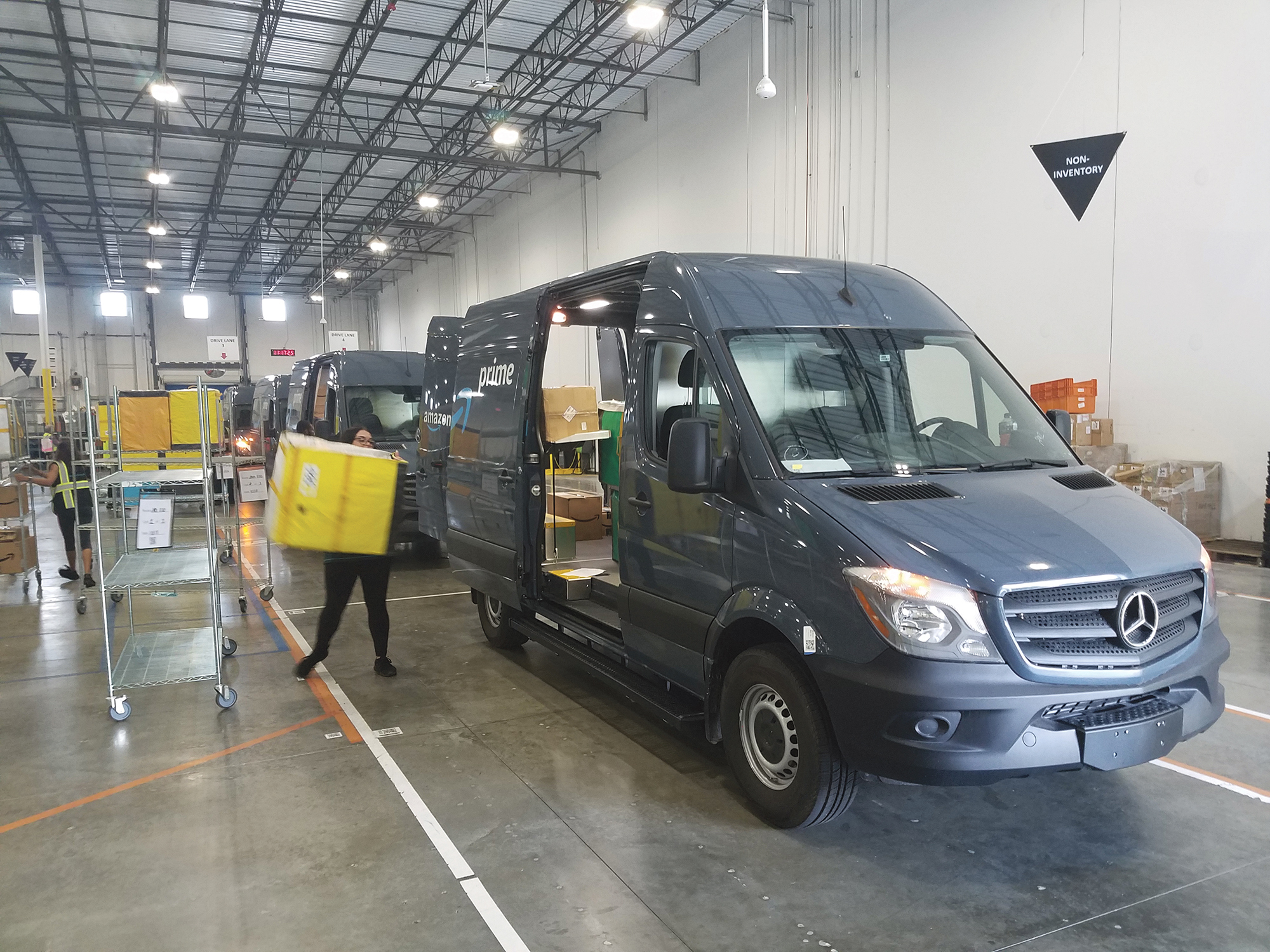 E-commerce fuels growth
Growth in e-commerce means more distributors will be opening warehouses — and creating jobs — in Northeast Florida to reach customers in the Southeast, which leads to more business for transportation companies like CSX Corp., shippers like UPS, FedEx and others, including local groups; tenants at JaxPort; and other cargo companies, as well as delivery drivers.
By Mark Basch • Contributing Writer
Unemployment rate low, but likely not sustainable
Jacksonville's unemployment rate fell below 3 percent in late 2018, the first time it's been that low in at least three decades and well below the average rate for the area since 1990 of 5.4 percent. 
Jacksonville continues to add jobs, with annual employment growth at 1.7 percent in November, and with new projects underway in Northeast Florida, the growth should continue in 2019.
However, most economists would argue that an unemployment rate this low is not sustainable, even if the economy continues its strength next year. The jobless rate is expected to creep back up at some point, even if the local economy is doing well.
SEG could reveal plans
Southeastern Grocers LLC emerged from Chapter 11 bankruptcy in May by exchanging its debt for equity. However, the Jacksonville-based parent company of Winn-Dixie and three other supermarket chains did not say who received those equity shares and now are the owners of the company. The new owners, which likely are a group of investment firms, may reveal themselves and the plans for the company in 2019.
Tech firms may go public
Two Jacksonville-based technology firms are likely to become publicly traded in 2019. SharedLabs Inc. filed plans for an initial public offering but the IT services company instead agreed to merge with an existing publicly traded company called Glowpoint Inc., which will result in SharedLabs becoming a public company. Meanwhile, LocatorX, which is developing logistics tracking technology, also has announced plans to become public.
By Max Marbut • Associate Editor
More tech access coming to the legal system
Whether you're an attorney or a member of the public who has to interact with the legal system, expect that technology will impact how you conduct business in 2019.
The coming year will bring more technology-based access to the legal system for the public, said Mike Smith, 4th Judicial Circuit Court technology officer and a member of the Florida Courts Technology Commission.
With the "Florida Courts Help" app, people seeking a divorce, name change, order of protection, step-parent adoption or other family law matters can access resources on their smartphone or tablet.
Smith said there's an inventory of 186 digital family law forms in simple language and approved by the state Supreme Court. The forms can be filled out on the device and then filed electronically with the clerk's office.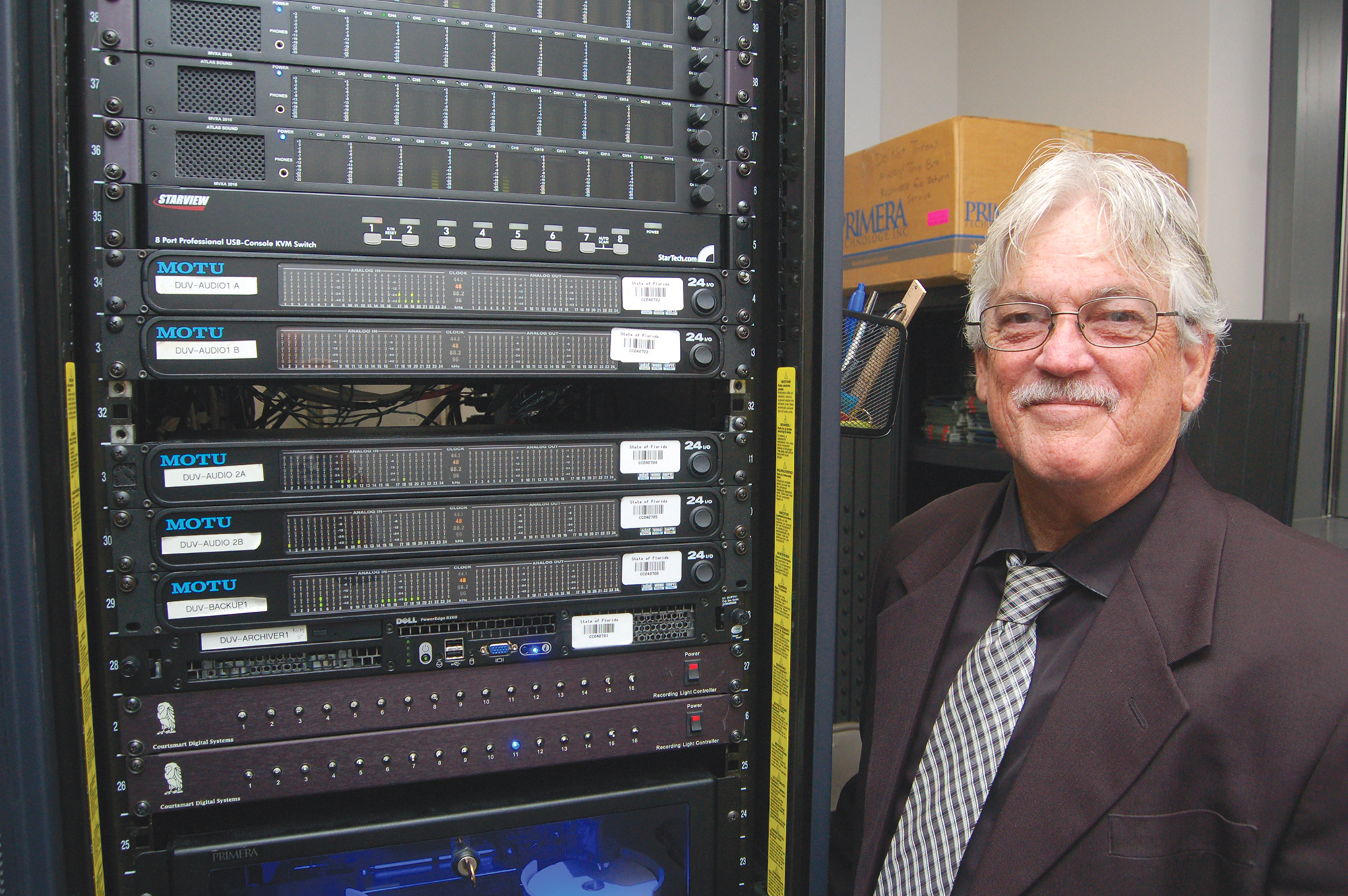 "It's like using TurboTax," Smith said of the app that is available at Apple's App Store and Google Play.
The app provides links to help centers sorted by circuit and county as well as links to free and low-cost legal services. Also included is a description of how a case flows through the court system and what to expect at each stage.
Also, the 4th Circuit will be implementing a new electronic notification program that can help people avoid missing their court date, Smith said.
Defendants will have the option to receive text or email alert reminders of when they have to see the judge.
Failure to appear is a separate offense in Florida. It may result in the issuance of an arrest warrant that requires the defendant to be taken into custody, to forfeit cash bond or collateral and to be held in jail without bond.
The new option is intended to benefit the public and the justice system.
"For the courts and clerks, having to reschedule these cases is expensive and inefficient, costing both money and time," Smith said.
Attorneys will have to be even more vigilant in the protection of business data and confidential client information, according to Chris Dix, a shareholder at Smith Hulsey & Busey and president of the Association of Certified E-Discovery Specialists Jacksonville chapter.
"There will be different attacks and vulnerabilities. Law firms big and small will have to be more focused on cybersecurity," he said.
The increasing use of artificial intelligence and data analytics also will continue to rapidly evolve, Dix said.
Software that allows attorneys to automate many research processes is becoming more sophisticated to the point that, for example, an attorney soon may be able to increase the chances of having a motion granted based on certain keywords that may carry more weight, based on past rulings.
"We'll be able to make better decisions based on better information," said Dix.
By Scott Sailer • Editorial Research Director
'Active adult' communities rise as baby boomers age
The market sector for "active adult" communities will continue to claim a larger share of multifamily real estate growth.
As the population, especially baby boomers, continues to age with longer lifespans and during a strong economy, the demand will increase for active adult communities.
Retirees or those near retirement are supporting the growth as they look for communities of people with similar interests, ages and means. They are downsizing and seeking turnkey homes so they can lock up and travel.
Cybersafety more critical
Cybersecurity will become even more important to businesses as major companies continue to report hacks. Consumers also will become more alert as they realize they can be targeted through their networks, including home security and TVs. Cyberrisk insurance will become more popular.
Cashless society nears
More businesses will operate without cash as credit and debit cards and mobile pay like the mobile-based digital wallet of Apple Pay are encouraged because of safety and ease. The digital wallet can be used in person, in apps and on the web. Customers can send money securely to anyone with the app, which can cut down on the amount of cash they carry.
By Jay Schlichter • Associate Editor
Demand for housing expected to remain strong
With Jacksonville recognized on national lists as being one of the best places to work and live, the demand for housing is expected to remain strong.
Developers and homebuilders will work to keep pace by providing single-family and multifamily units as quickly as possible. The inventory of available homes has been at historically low levels.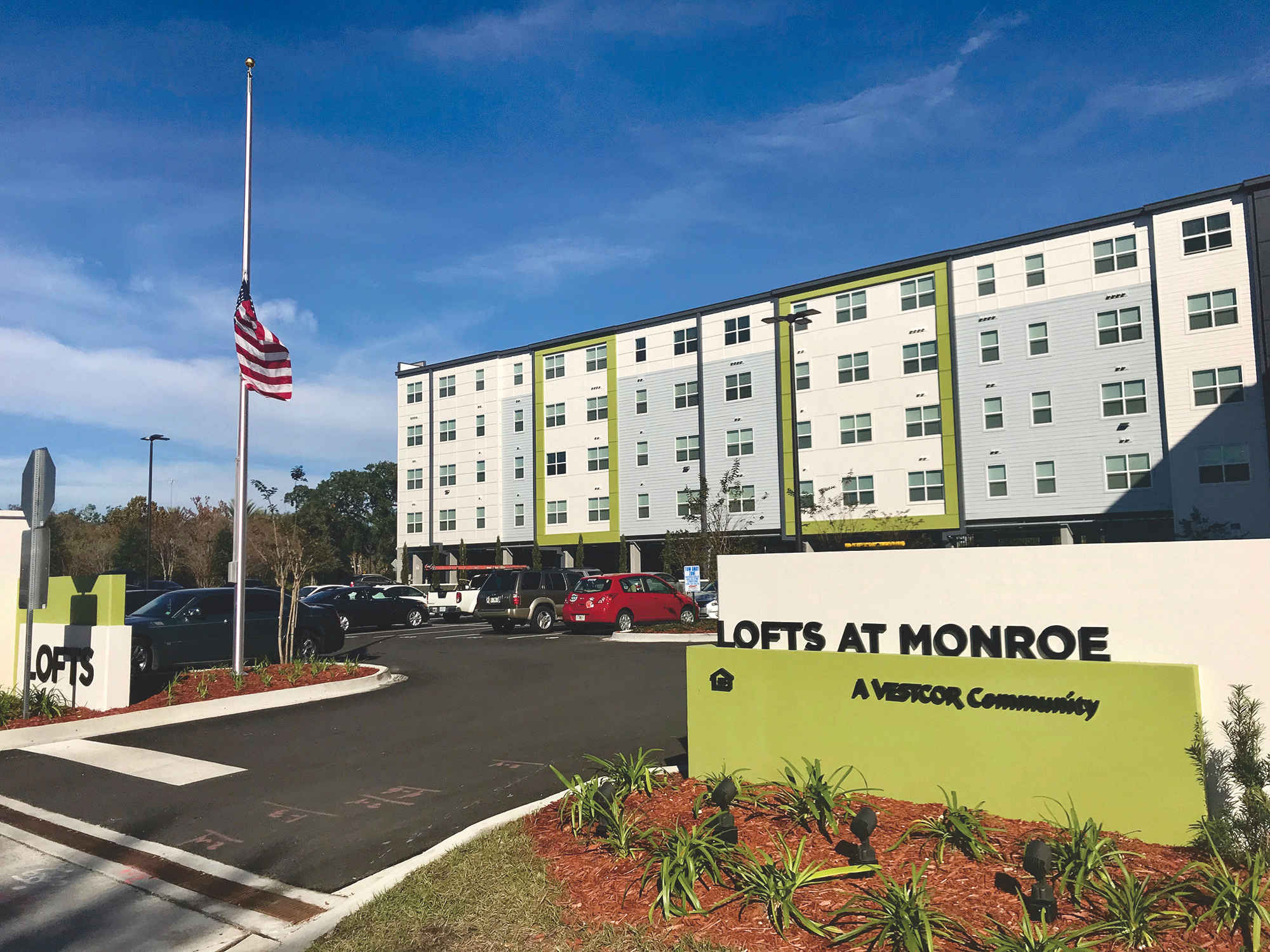 As a result, Northeast Florida has seen tremendous interest and investment in new subdivisions and rental complexes, particularly in Jacksonville's neighboring counties of St. Johns, Nassau and Clay, where there still is an abundance of vacant land to develop. 
Numerous plans for residential, commercial and mixed-use projects have been announced over the past several months for the northern part of St. Johns County, such as subdivisions in Nocatee and new communities like Beachwalk, SilverLeaf and RiverTown.
That trend carries into 2019, despite concerns that the housing market might experience a slowdown because of rising interest rates and home prices. 
Medical expansions
Medical centers UF Health, Ascension St. Vincent's, Baptist Health, Memorial Hospital and Mayo Clinic are expanding their campuses and developing buildings and services throughout the region. A glimpse at some of the many projects: UF is building a medical center near the Wildlight community in Nassau County; St. Vincent's is building a four-story heart and vascular pavilion in Riverside; Baptist intends to develop an almost 25-acre medical and wellness complex in Nassau; Memorial has expanded its emergency department and is adding rooms to a tower; and Mayo Clinic and United Therapeutics Corp. are developing a lung-restoration center at Mayo's Southside campus.