Jacksonville Area Legal Aid is establishing a new practice for family law and immigration services for people whose income is not low enough to qualify for free legal aid, but also can't afford to hire a private attorney.
Eligible clients will be placed with attorneys who will provide services at a reduced fee to provide an alternative to self-representation.
The effort is termed "low bono" because the services will be offered to families whose income is below 400 percent of federal poverty guidelines. That would be a maximum of $48,560 for an individual or $100,400 for a family of four to qualify for low bono.
To qualify for legal aid, an individual must have income below 125 percent of the guidelines — $15,175 — for a family of four, it must be below $31,375.
Marquita Green, formerly with the Office of the State Courts Administrator, is director of the project. A graduate of the Florida State University School of Law, she will work with Mariana Munoz, chief of JALA's Immigration Division.
They are recruiting a panel of attorneys willing to serve low- to moderate-income clients at reduced fees.
Local partners are The Jacksonville Bar Association Family Law Section and Mentor Committee, Family Law Inns of Court and 4th Judicial Circuit Family Court Services.
The project is funded by The Florida Bar Foundation and the Large Firm Pro Bono Roundtable, a subcommittee of the 4th Judicial Circuit Pro Bono Committee.
Freedom Shrine dedicated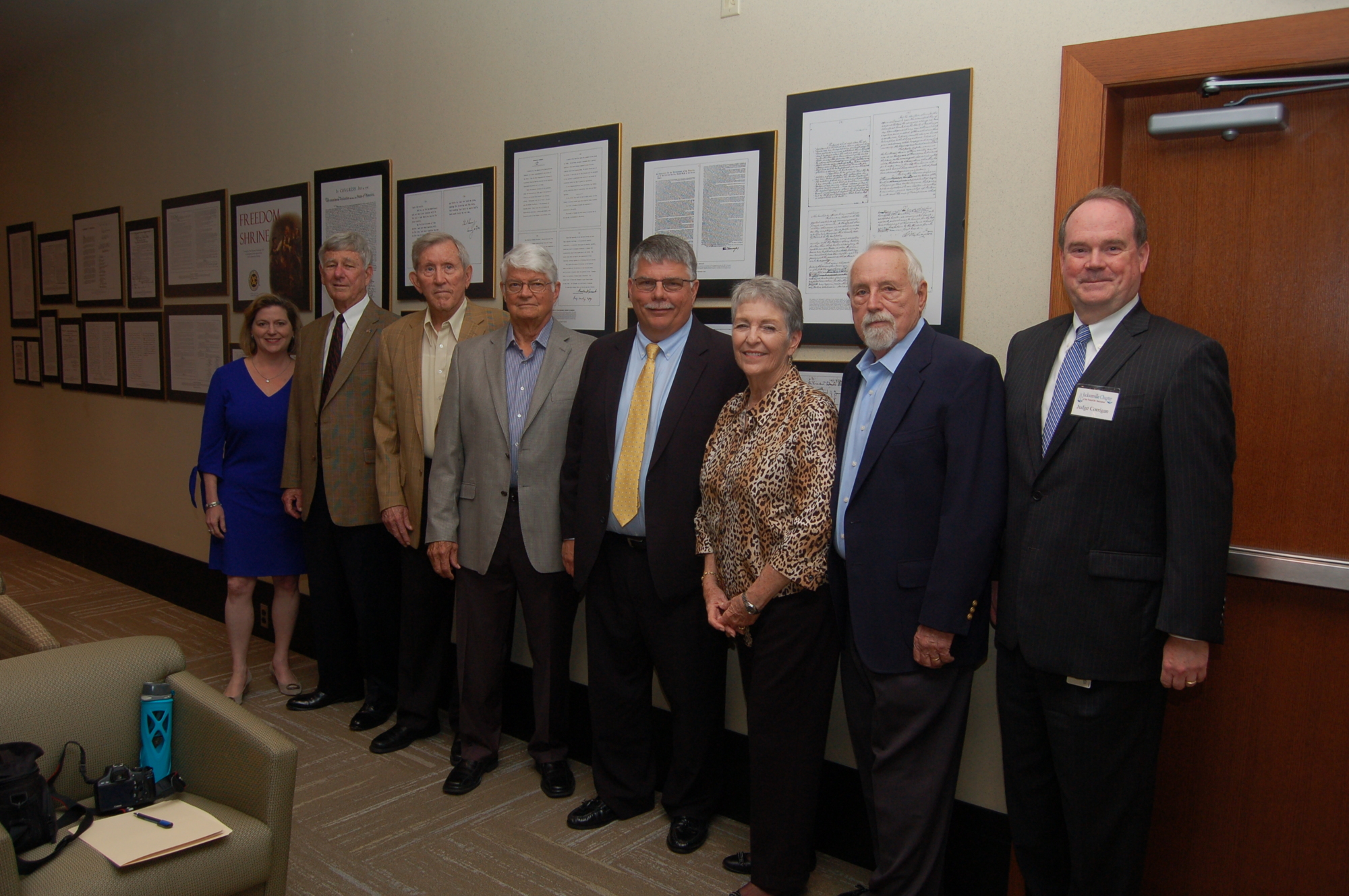 U.S. District Judges Marcia Morales Howard and Timothy Corrigan flanked members of the Exchange Club of Jacksonville Beach on Thursday at the dedication of the new Freedom Shrine in the jury assembly room at the Bryan Simpson U.S. Courthouse. The exhibit of historic U.S. documents, including the Declaration of Independence, Emancipation Proclamation, President John Kennedy's inaugural address and the "I Have a Dream" speech by Martin Luther King Jr., was donated by the club. "Hundreds of jurors, lawyers and visiting students will see it," Howard said.
Legal community on the move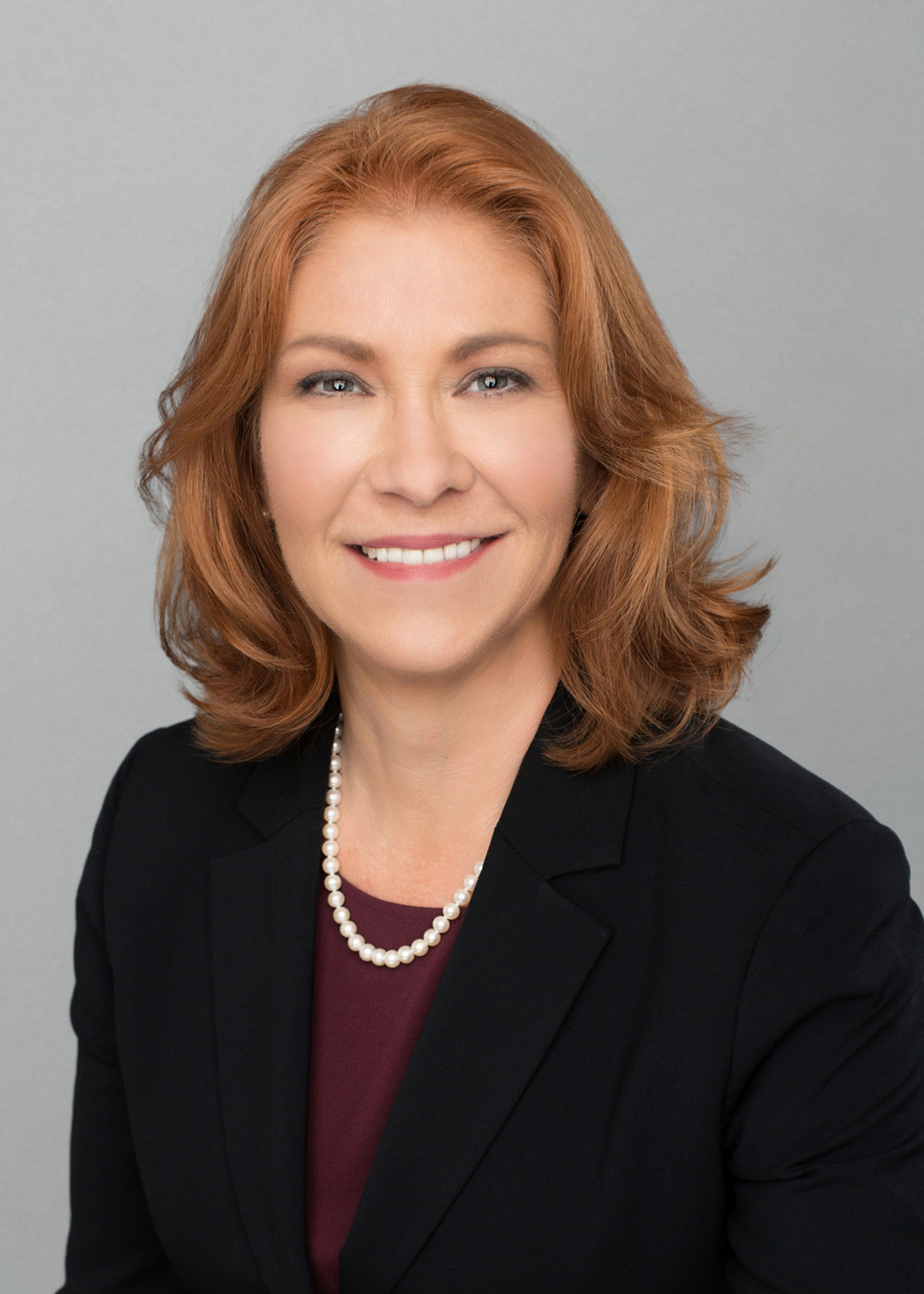 • Denise May and Kristine Scott have joined the Marks Gray firm as associates.
May's practice focuses on governmental liability, municipal law, civil litigation and civil rights. Before joining Marks Gray, she was the assistant city attorney for the city of St. Augustine.
Scott practices in the area of wills, trusts, estate planning and wealth planning.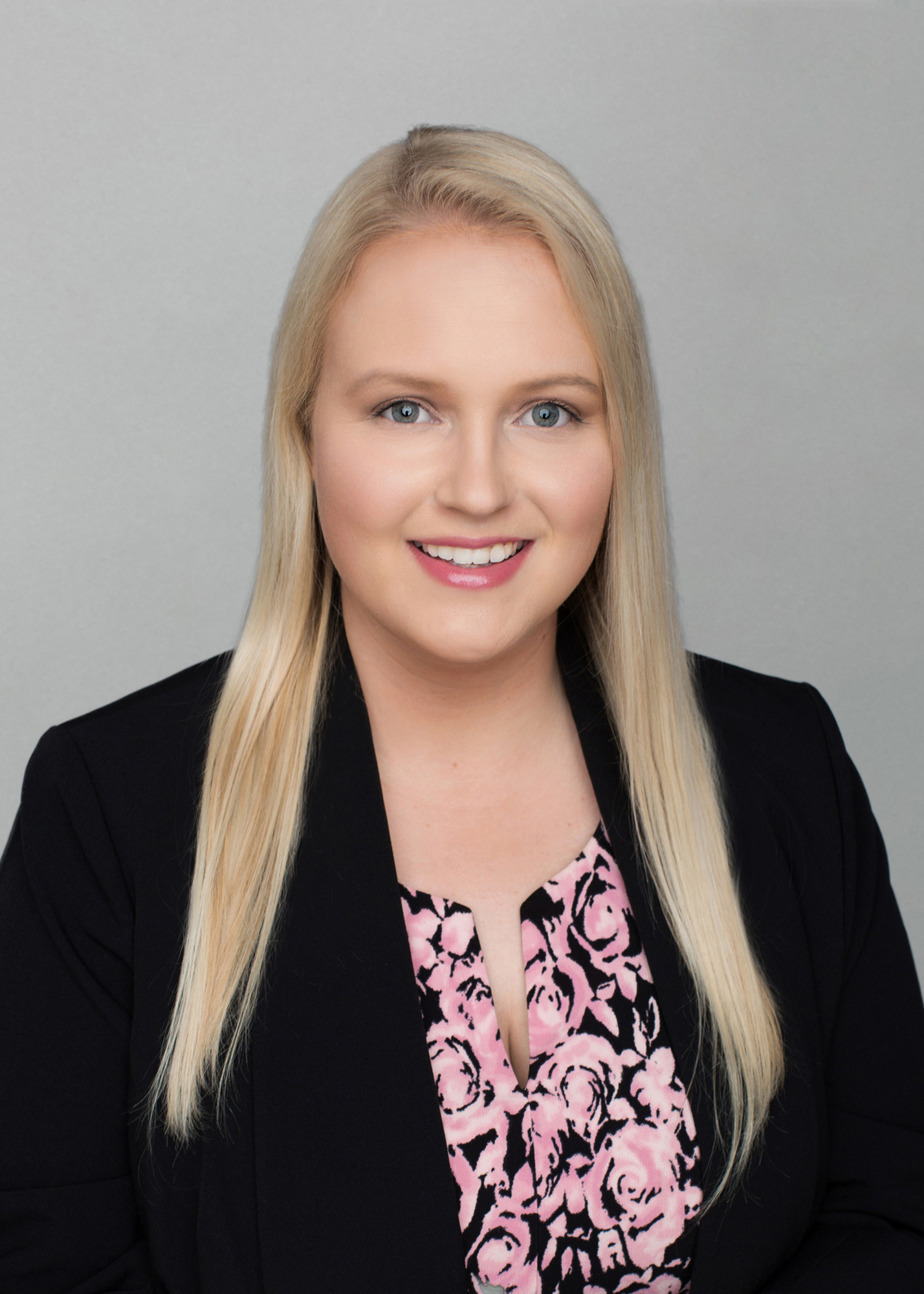 She received her J.D. from Florida Coastal School of Law, where she was a member of the Honors Society. After receiving her J.D., Scott received her LL.M. in taxation from the University of Florida Levin College of Law, graduating in the top 10 percent of her class.
• Jennifer Armstrong has joined the Litigation Department in the Jacksonville office of Rogers Towers as a shareholder.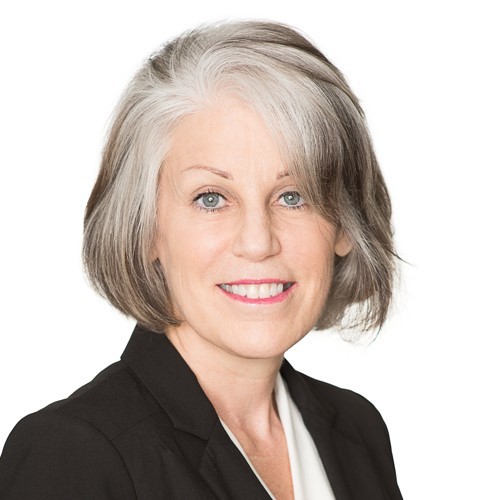 A 1995 graduate of the University of Miami School of Law, her practice is focused on workers' compensation claims litigation, insurance coverage disputes and civil litigation.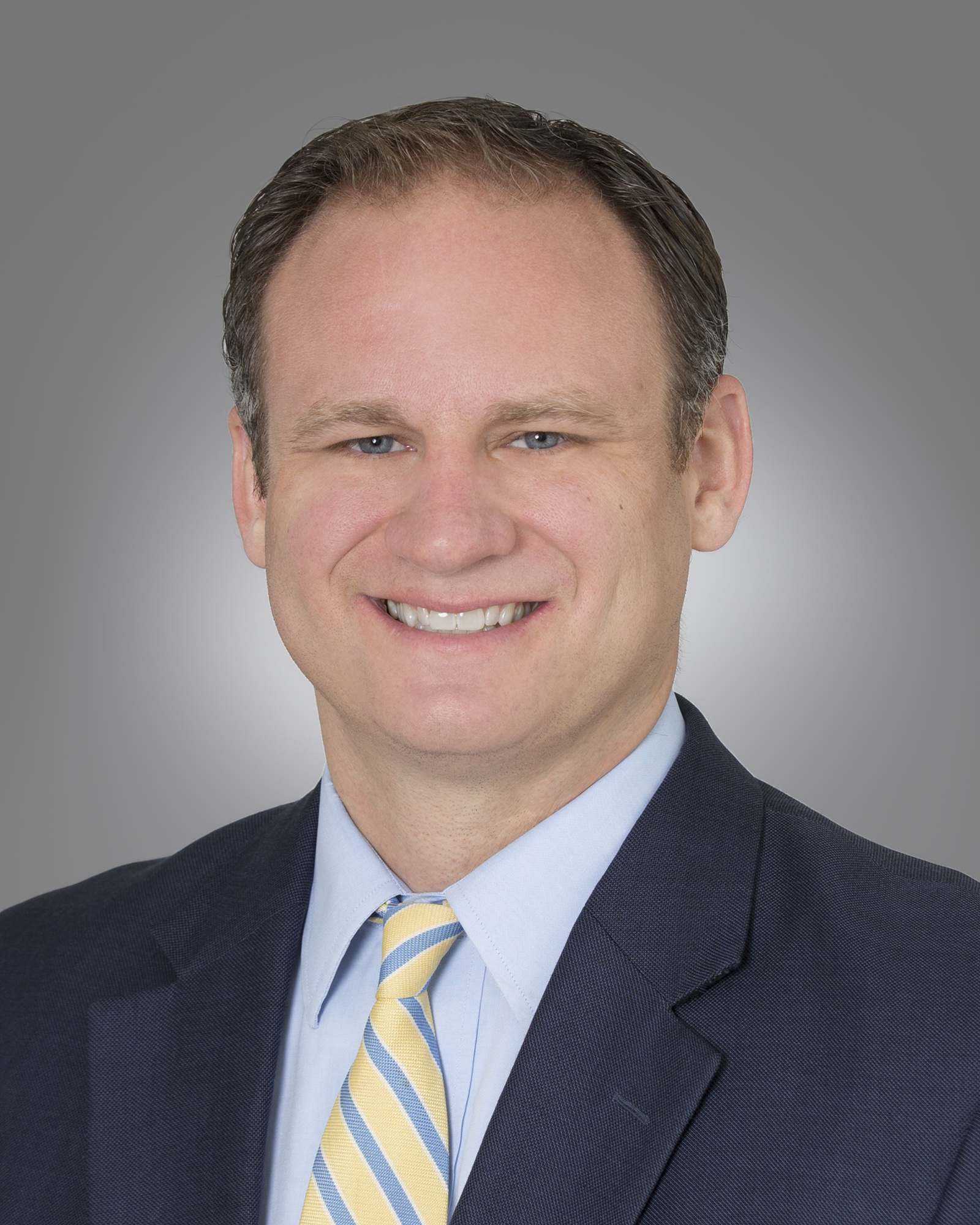 • John Weedon has joined Marshall Dennehey Warner Coleman & Goggin as special counsel in the firm's Jacksonville office. He focuses his practice in the defense of casualty claims, including personal injury, automobile accidents, premises liability, medical malpractice, nursing home abuse and neglect, product liability, negligent security and construction defect.
Weedon is a member of The Jacksonville Bar Association's Young Lawyers Section board of governors and serves as chair of the JBA Sports League. He also is a mentor in the association's project with students at Ribault High School who are interested in legal careers.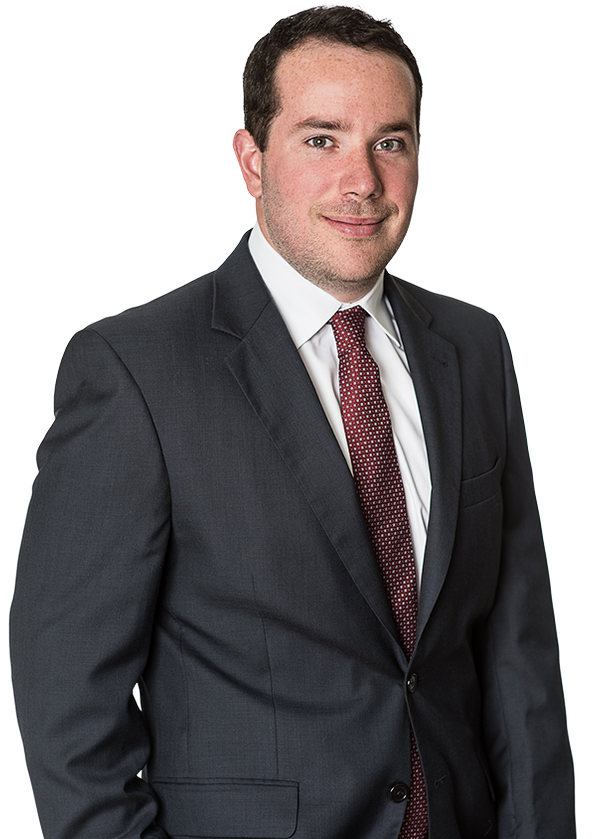 • Sean O'Neil has joined Kubicki Draper in Jacksonville as an associate focusing on first- and third-party insurance defense litigation, auto negligence, premises liability, special investigations and PIP defense.
He graduated in 2010 from Florida State University with a bachelor's in political science and received a J.D. from the Walter F. George School of Law at Mercer University in 2014.