The Embassy of the United Arab Emirates is completing an agreement to award the city a $2.775 million grant to help areas hit hard by Hurricane Irma in September.
Attorneys for both sides are working on the agreement in hopes of awarding the grant this year.
According to a draft of the agreement, the city would oversee, manage and distribute the grant funds to government, business, and nonprofit agencies.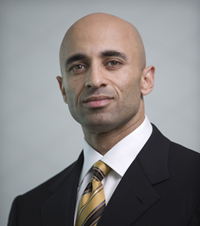 The draft states that UAE Ambassador to the United States Yousef Al Otaiba "was deeply moved by the tragedy affecting Florida's communities," referring to Hurricane Irma which hit Jacksonville on Sept. 12.
It says the grant will be allocated to have "the greatest benefit to the neediest families who were devastated by Hurricane Irma."
Mayor Lenny Curry said June 20 the grant was not completed but that the city expects to make an official announcement soon.
"From hurricanes Katrina and Sandy, to Joplin, Missouri, which was devastated by one of the largest tornados ever recorded in the U.S., the UAE has helped communities across the U.S. recover from natural disasters," Otaiba said in a statement.
"This is what friends do for each other in times of need and is why the UAE  is excited to be working with Jacksonville on a proposal that would help communities across the city," he said.
Otaiba said that the UAE was inspired by the determination and resilience Jacksonville residents showed during Hurricane Irma. He said the program in Jacksonville is part of a $10 million pledge by the UAE to the state of Florida for hurricane relief efforts.
"As a friend of the United States, as a friend of the residents of Florida, and now as a friend of communities across Jacksonville, the UAE is moved to try to help in some small way," he said.
The draft agreement shows that of the $2.775 million, the Duval County School Board would receive $425,000.
Another $250,000 would go to Builders Care Construction Inc., which provides affordable or no-cost construction services in Northeast Florida.
The nonprofit Habitat for Humanity of Jacksonville Inc. would be awarded $400,000.
The largest portion, $900,000, would go to the Sulzbacher Center.
The city would retain $800,000 of the grant and would focus that on improving parts of North Jacksonville near the Ribault River.
The city, working with the other recipients, would provide computer labs at William M. Raines and Jean Ribault high schools, make improvements to Charles Reese Memorial Park and provide home repair and restoration services to the Ken Knight Drive neighborhood.
Of course, the terms of the agreement could change as attorneys for both sides continue to review it.
City Chief Administrative Officer Sam Mousa said any appropriation of the grant money requires approval of City Council.
No timeline was given for a final version of the agreement.