The combination of increased value of existing property and new construction resulted in an increase of 7.9 percent in the 2018 estimated taxable value of real and personal property in Jacksonville compared to 2017 values.
That's the bottom line in the report delivered June 1 to the city by Duval County Property Appraiser Jerry Holland.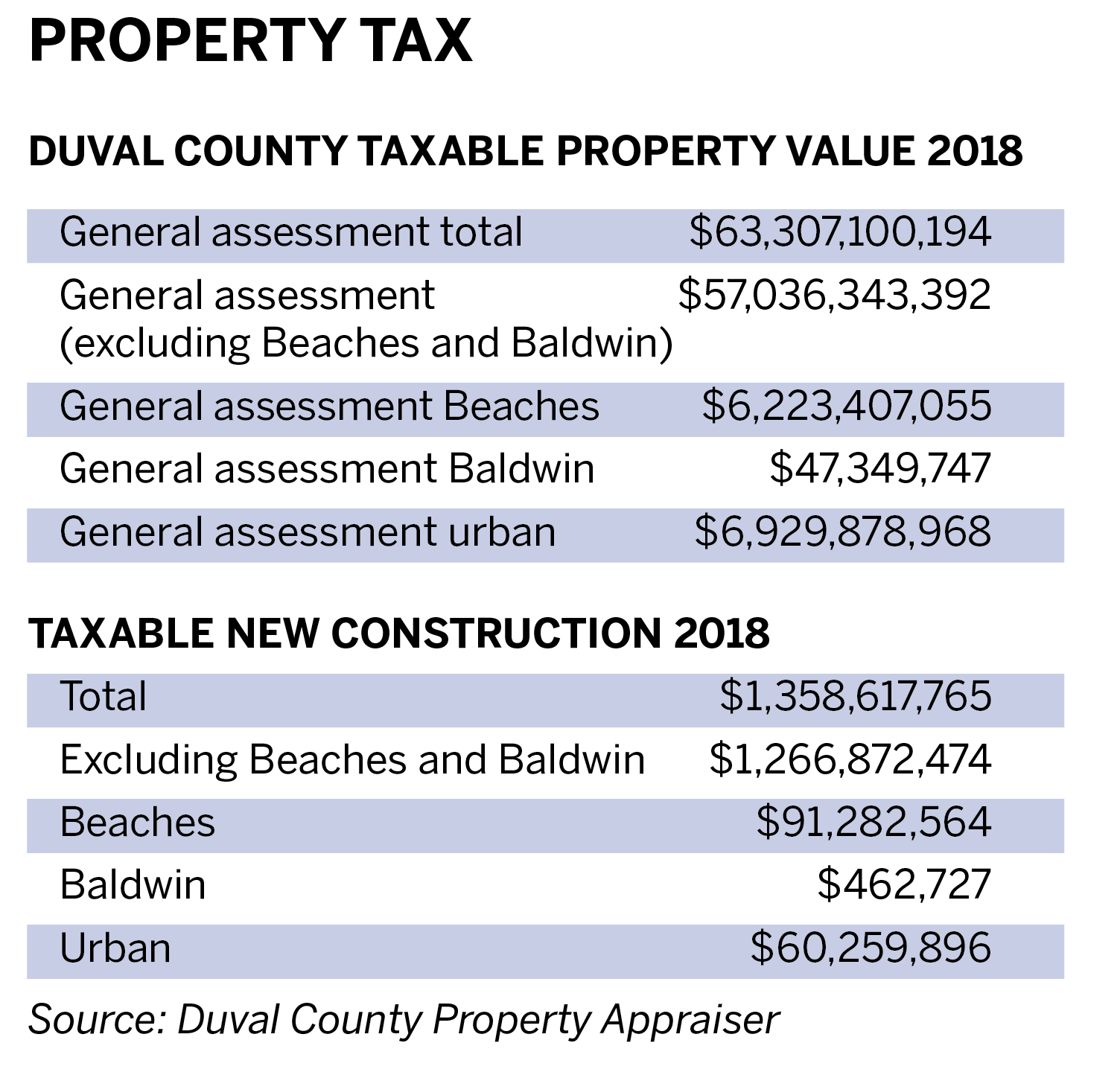 The total 2018 taxable value is calculated at $63.3 billion, up from $58.6 billion in 2017. The additional value could result in an increase of about $53 million in revenue for the city.
A major contributor to the increase are homes and commercial structures that weren't on the 2017 tax roll, Holland said.
The taxable value of new construction is almost $1.4 billion, up from $939.6 million in 2017, an increase of about 45 percent.
It's the largest increase in new construction value since 2010 and the total taxable value is the most since 2008, Holland said.
As it prepares the 2018-19 general fund budget by Sept. 30, City Council will have the option to allow the increased value to be taxed, or roll back the millage rate to keep total property taxes at the 2017 level, yielding flat revenue for the city year-to-year.
That probably won't be the council's decision, Holland said, because of a proposed state constitutional amendment that will be on the Nov. 6 ballot.
The Legislature approved a referendum for Amendment 1, the "Homestead Exemption Increase Amendment." If supported by at least 60 percent of voters, it would add an additional $25,000 exemption on homestead property for assessed value between $100,000 to $125,000, increasing the total possible exemption from the current $50,000 to $75,000.
With voters likely to favor the increased tax reduction that could go into effect Jan. 1, Holland said he doesn't anticipate council will roll back the millage rate.
"It would be about a $24 million hit for the city," he said.