Foundation work is about to take off for the iFly Indoor Skydiving venue near St. Johns Town Center.
The city is reviewing permits for site work and construction of the foundation and building on 1.14 acres at 10579 Brightman Blvd., south of Topgolf.
ARCO/Murray Construction Co. of Tampa is the contractor.
Plans show the 5,000-square-foot enclosed building will rise 59 feet and 6 inches that make way for the fans and tunnel that allow patrons to simulate skydiving.
Sky Entertainment paid $738,644 for the site, which is next to a proposed Holiday Inn Express & Suites, on Jan. 10.
Construction costs and the land purchase total almost $9 million.
Managing Partner Chester Schwartz said in July he estimated the development cost at $10 million to $12 million.
Sky Entertainment LLC of St. Augustine will develop the project. The architect is GMA Architects Inc. of St. Louis.
Austin, Texas-based iFly calls itself "the experiential entertainment company that created modern indoor skydiving."
It developed technology that creates a wall-to-wall air cushion generated by giant fans in a flight chamber.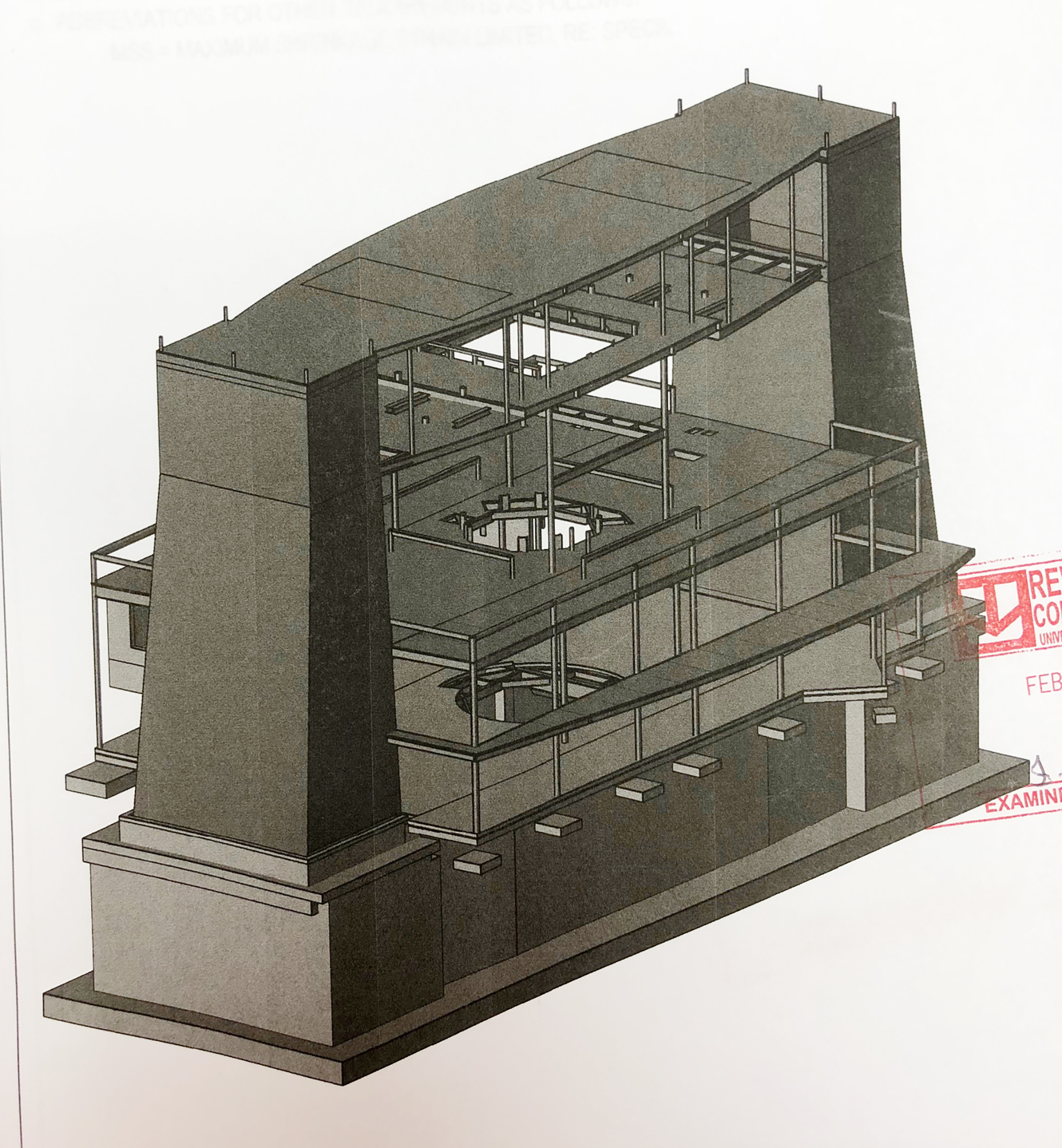 The Tampa Bay Times reported that the iFly facilities feature a vertical wind tunnel powered by giant fans that can generate up to 175 mph winds. The force can be adjusted for a participant's body weight.
Plans explain that the iFly free-fall simulator includes three fundamental components:
The machine, powerful electric motors and fans that generate high-velocity airflow; special aerodynamic ducting that compresses and controls the airflow to produce free-fall air speeds up to terminal velocity; and the 14-foot diameter, 12-foot-tall glass flight chamber where the participants experience the flight.
A site plan shows the central circular flight chamber, control booth, staging area and seating area. Surrounding that in the rectangular building are conference rooms, a party room, classroom and offices.
Schwartz said in July that the Jacksonville iFly should open about October 2018.
The iflyworld.com site shows 29 locations in 14 states. Three operate in Florida in Fort Lauderdale, Orlando and Tampa. It also operates internationally.
The sites offer corporate and other events and birthday parties. It welcomes flyers from ages 3 to 103, it says. "If you have reasonable health and fitness you can fly."
There are some restrictions.
First-time flyers must take the training class.
Costs vary. The cost for one person to take two 60-second flights at 5 p.m. Wednesday at the Orlando iFly is priced at $69.95, according to the website.