Much has changed at Florida Junior College since it opened its doors in 1966.
Enrollment has grown from about 2,600 to nearly 50,000 students. The curriculum has grown from a few courses to 164 degree and certificate programs. The name changed in 1986 to Florida Community College at Jacksonville and in 2009 to Florida State College at Jacksonville.
What hasn't changed in the past 52 years is the institution's commitment to being an integral part of the local business economy through helping to provide a qualified workforce.
"What you see today is a state college building upon what happened as a junior college and a community college," said FSCJ President Cynthia Bioteau, 65, who is retiring from the college effective May 31.
A former special education teacher, she later was disabilities coordinator at a community college in New Hampshire. After earning a Ph.D., she became vice president of academic affairs at a community college in North Carolina.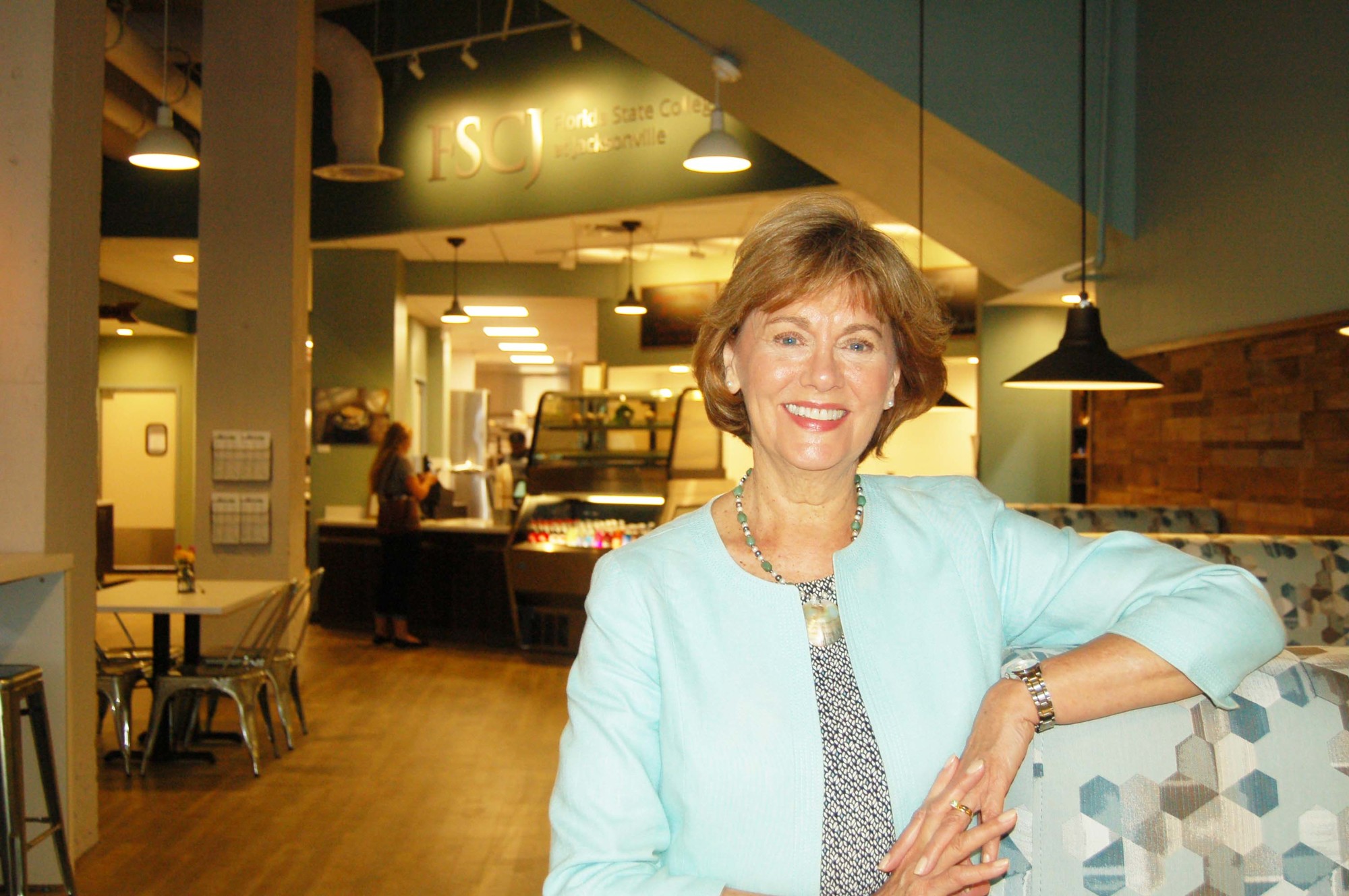 Before she was appointed FSCJ's first woman president in October 2013, Bioteau was for seven years the first woman president of Salt Lake City Community College.
During her tenure at FSCJ, she transitioned the college from five campuses that were operated essentially independently into a consolidated system.
Bioteau moved the culinary program from the North Campus to Downtown. The college also worked with a real estate investor to transform an abandoned historic building at 20 West Adams St. into a restaurant that's a classroom for culinary and business management students with apartments for 60 students on the upper floors.
What hasn't changed since the institution opened is its focus on workforce development that's tailored to the area's needs.
"We look at ourselves as the bridge between what a skilled worker needs and what our employers need to be a vibrant community," Bioteau said.
Being the bridge involves communicating with the business community to identify its workforce needs and then developing courses of study that will meet the needs of employers and students who are seeking jobs or career development.
The quarterly Program Advisory Councils connect the college with business owners to determine their current workforce requirements and also to identify future needs.
"We work directly with the stakeholders," said Associate Vice President of Workforce Development Cedrick Gibson.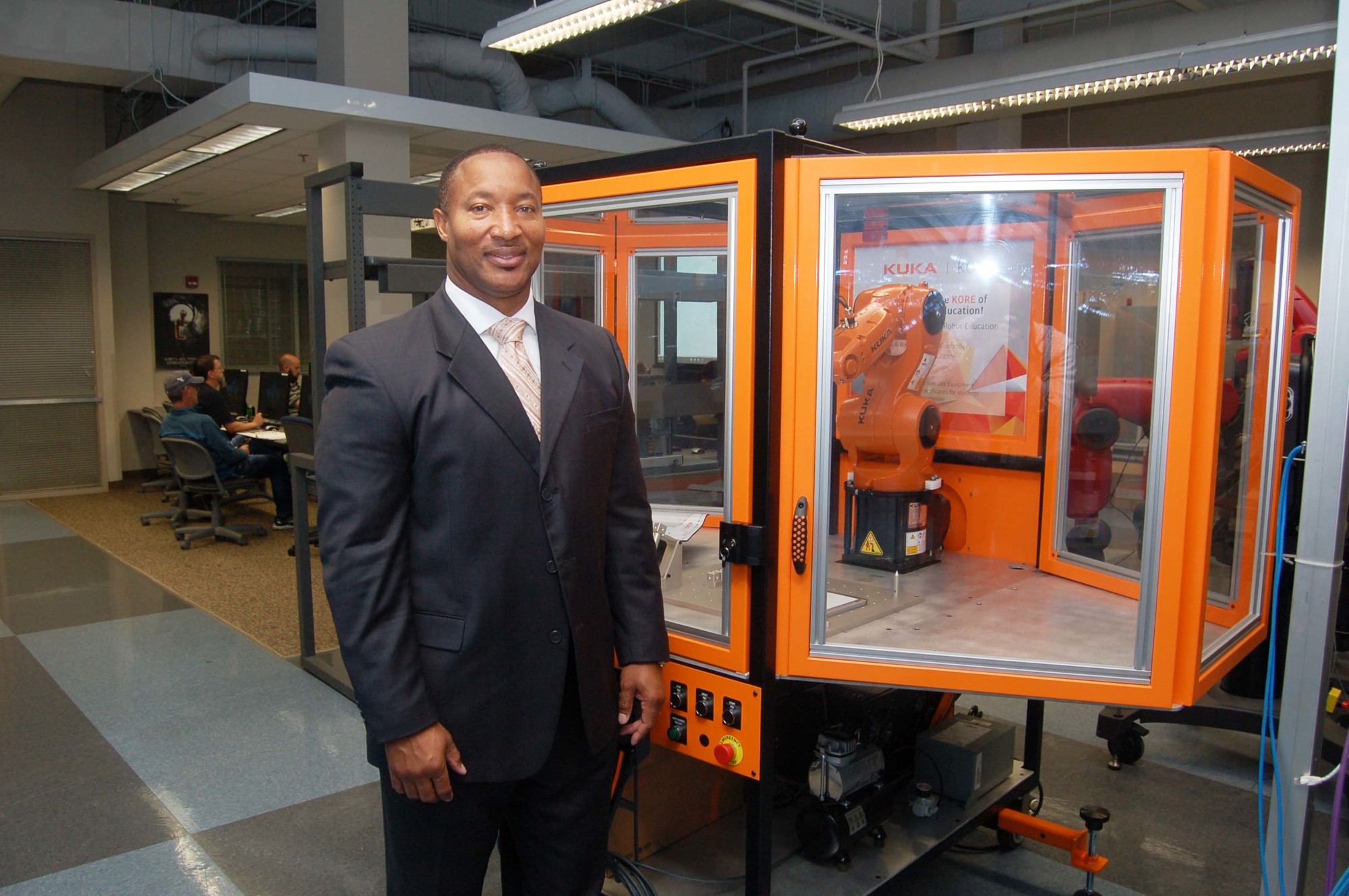 "We ask them what their needs are and what are the trends they are seeing. It could be changes in machinery or equipment they're using, or it could be changes in their corporate structure."
When needs are identified, FSCJ can develop training to prepare entry-level workers in weeks rather than months.
"If we don't do it fast, we're not living up to our mission," Bioteau said.
How quickly a training program can begin can have a significant positive impact on business recruitment, according to a chamber of commerce executive.
"FSCJ is our most nimble education institution. That makes them very valuable to us," said Tina Wirth, vice president of workforce development at JAX Chamber. "When a prospect comes to town looking for a specific skill set, they can implement in six to eight weeks."
Wirth said FSCJ also provides courses of study that closely match the needs of the developing business economy.
"The majority of job growth in our region, six out of 10 jobs, require more than a high school diploma, but not a four-year degree," she said.
Of the 164 career paths currently offered at FSCJ, 102 are technical or workforce certificates, 49 are two-year degrees and 13 are four-year degree programs.
In addition to the types of career path education offered, the college also adapts how and when it provides courses. Much of the curriculum is designed for workforce advancement, and most people who are enrolled work during business hours, Monday through Friday.
"The responsiveness isn't just how we offer curriculum, it's how we schedule advanced and continued education. We are an evening, weekend and online college as much as we are a traditional daytime college,"  Bioteau said.
She's hopeful the college's educational traditions will continue to be fulfilled by her successor, whoever that may be.
"From Florida Junior College to where we are today, we have never lost sight of our purpose and mission to be an open and welcoming door to our community," Bioteau said.
"We have evolved programs to meet current needs. We have never veered from that original mission and I hope we never will."