The Millennia Companies, new owners of Eureka Gardens and three other low-income Jacksonville apartment communities, assured its residents Thursday it will invest $44 million to renovate the neglected properties.
Cleveland-based Millennia Housing Development Ltd. closed on its purchase of the apartment complexes Oct. 24 for almost $51 million from Global Ministries Foundation.
Millennia held a groundbreaking at Eureka Gardens at 1214 Labelle St. in West Jacksonville attended by CEO Frank Sinito, Mayor Lenny Curry, City Council member Garrett Dennis, other city leaders and residents.
Curry, who spoke with and posed for pictures with residents before and after the groundbreaking, said he previously witnessed conditions inside many of the Eureka Gardens units that were horrific.
"I couldn't believe what I was seeing," he said, including mold and insect infestation. "There were living conditions that no one should have to live in."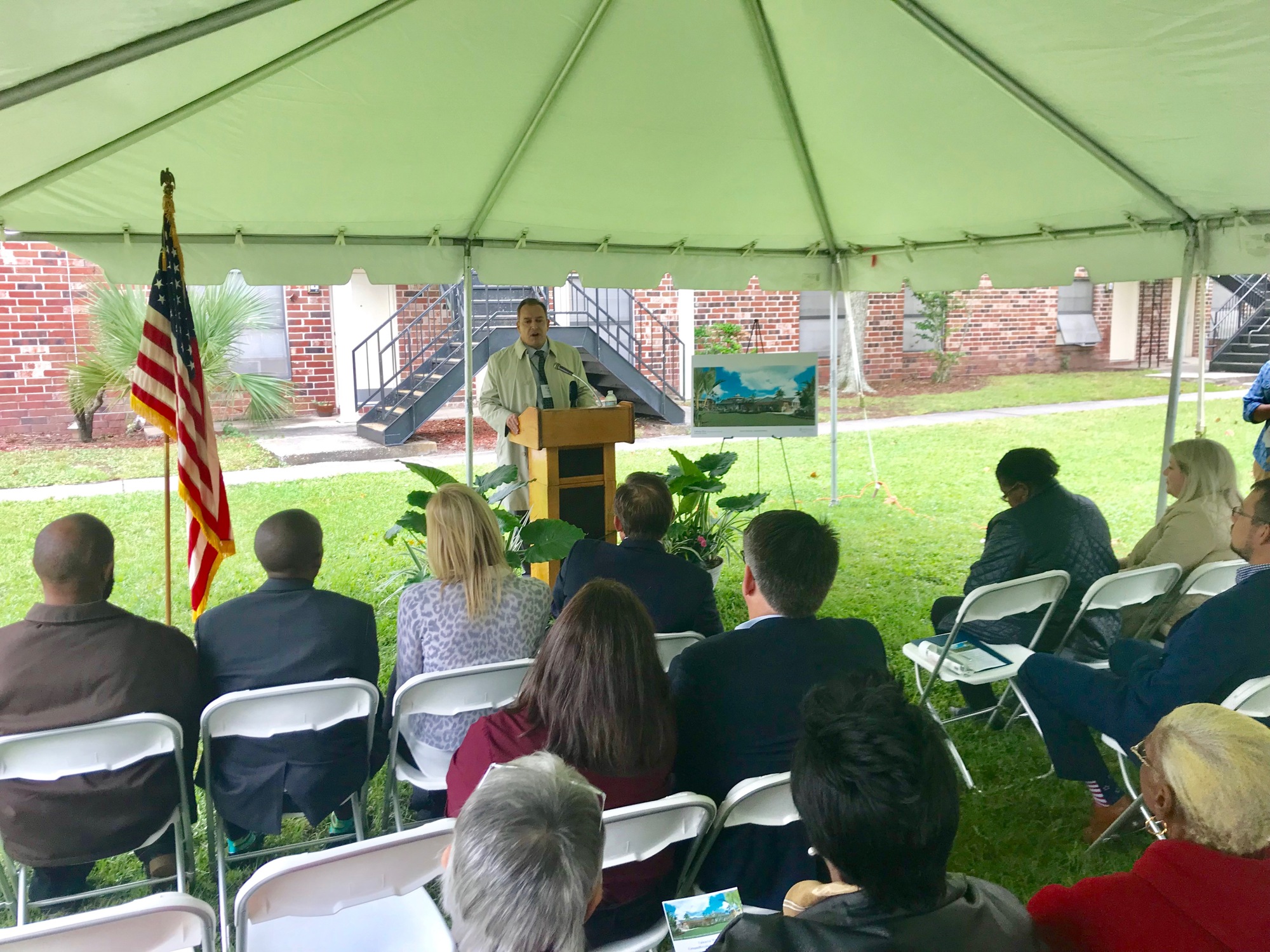 Dennis said the acquisition and renovation stemmed from residents raising concerns and demanding action from elected leaders. He thanked Sinito for making sure the residents have a "safe, clean and sanitary place to live."
Millennia began managing the properties in 2016 after what were described as deplorable living conditions were found at the apartments when they were managed by Global Ministries.
Millennia plans to rename Eureka Gardens as Valencia Way and complete a $24 million renovation of the 400-unit community in about 20 months.
Renovations include new kitchens, bathrooms, furnaces, central air conditioning, energy-efficient fixtures and appliances, as well as improvements to the community clubhouse and the exteriors of the 38 buildings.
Millennia also purchased Moncrief Village, Southside Apartments and Washington Heights from Global Ministries and will rename and renovate those as well.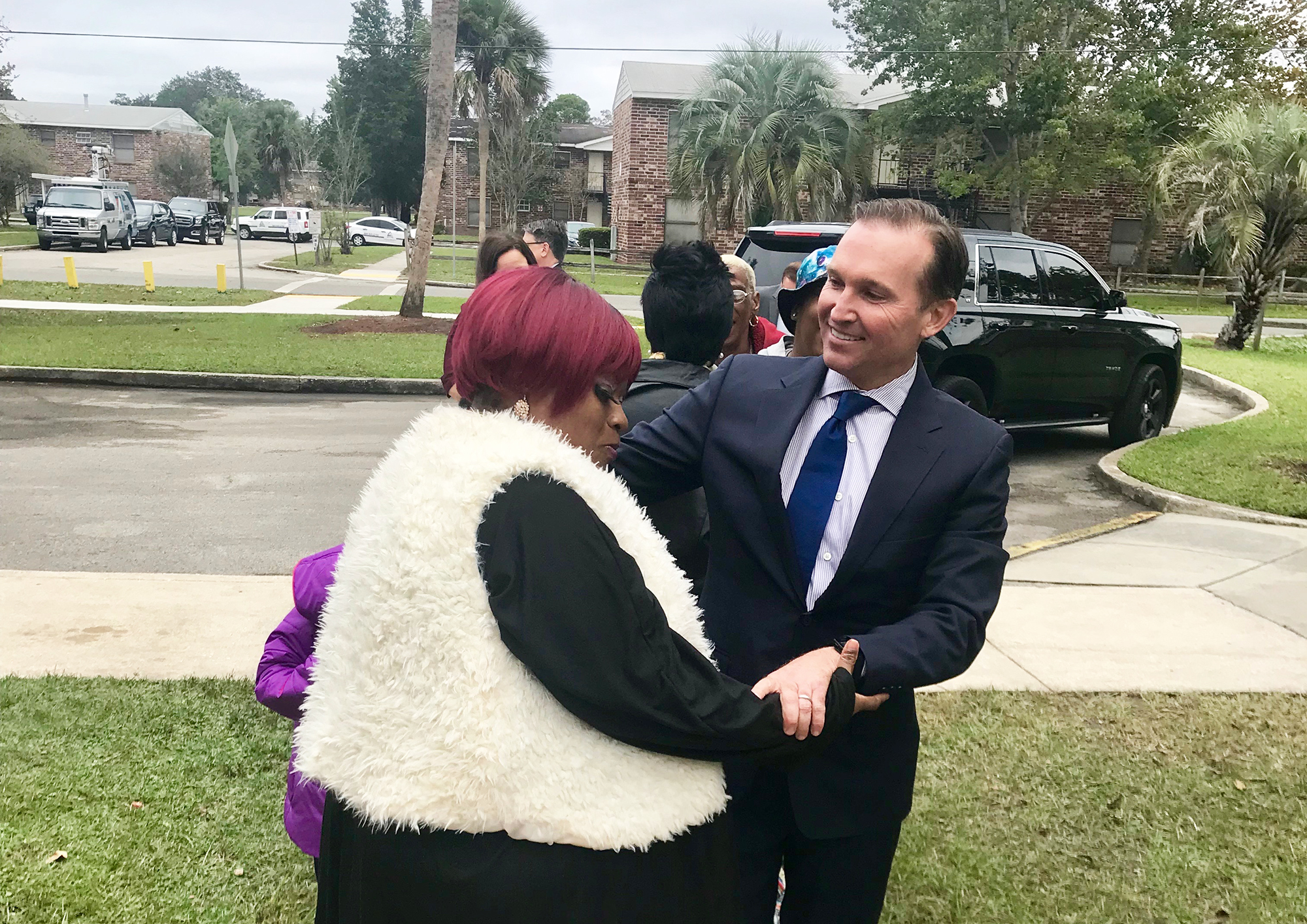 Moncrief Village Apartments, a 94-unit, 26-building community at 1650 Moncrief Village E., will be renamed The Weldon. A $4.6 million renovation project is scheduled to begin in January and be completed by the end of 2019.
Southside Apartments, a 74-unit, 12-building community at 2301 Westmont St., will be renamed Palmetto Glen. It will receive about $4.5 million in renovations. Work will start in January and be complete by spring 2020.
Washington Heights Apartments, at 4429 Moncrief Road W., will be renamed Calloway Cove. The 200-unit, 23-building community will receive about $10.6 million in renovations. Work will begin in December and be completed by spring 2020.
Millennia officials said the purchase of the four Jacksonville communities was possible with help from the U.S. Department of Housing and Urban Development, Jacksonville Housing Finance Authority, Florida Housing Finance Corp., R4 Capital and elected leaders like Sens. Bill Nelson and Marco Rubio.
A news release from Millennia says that residents' rents will continue to be based on their income levels.