Two months before its anticipated implosion, the former City Hall Annex was approved Wednesday for demolition.
The city approved permits for the annex implosion as well as the takedown of the former Duval County Courthouse, both Downtown along East Bay Street.
A city spokeswoman said previously the annex is scheduled for implosion Jan. 20, although that date might change.
The city approved permits for the $4.95 million implosion of the 15-story annex at 220 E. Bay St. and the $3 million demolition of the seven-floor courthouse at 330 E. Bay St.
Environmental Holdings Group LLC of Mooresville, North Carolina, is the contractor and has been preparing the sites, demolishing the interiors and removing windows, among other work.
The city spokeswoman said structural demolition of the courthouse will begin by the end of November with completion in April. It will be a conventional takedown.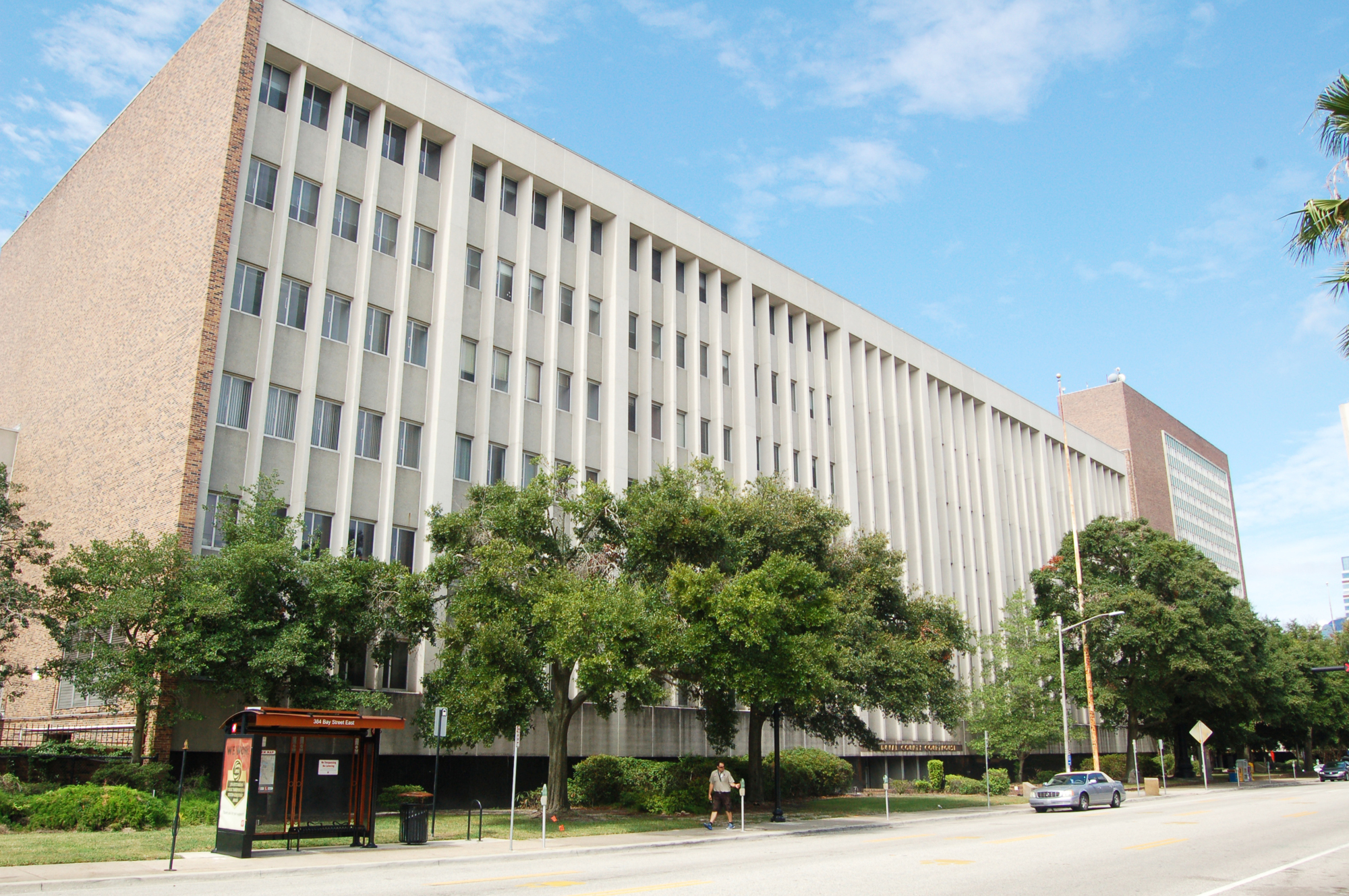 The annex structure, built in 1960 as Jacksonville City Hall, comprises 200,140 square feet of enclosed space and 28,149 square feet of unenclosed space. It sits on 2.39 acres.
The city moved most departments in 1997 to the St. James Building at 117 W. Duval St. Some departments remained for several more years.
The courthouse structure, built in 1956, comprises 357,757 square feet of enclosed space and 12,632 square feet of unenclosed space. It sits on 5.98 acres.
Courthouse operations moved in 2012 to the Duval County Courthouse at 501 W. Adams St.
Environmental Holdings Group has been preparing for the demolition and began work in early August on both buildings. The city issued a notice to proceed July 26.
Mayor Lenny Curry earmarked $8 million for the project in the 2017-18 Capital Improvement Program budget.
What happens next to the property remains in question.
Curry and the Downtown Investment Authority were reviewing proposals to develop the almost 8.4-acre property into a convention center complex or other use, such as a proposed mixed-use development.
However, Curry said in a Nov. 14 letter to DIA Chairman Jim Bailey that he is concerned about the timing and financial requirements of a new Downtown convention center.
Curry asked the DIA to prioritize other projects to develop more amenities in Downtown before embarking on a convention center development.