Pattillo Industrial Real Estate is preparing for what could become a 1.2 million-square-foot warehouse in the NorthPoint Industrial Park.
"We are just preparing for future construction," said Peter Anderson, Pattillo vice president.
"The market is active with prospects and we want to be prepared," he said.
 The site is along Port Jacksonville Parkway at New Berlin Road.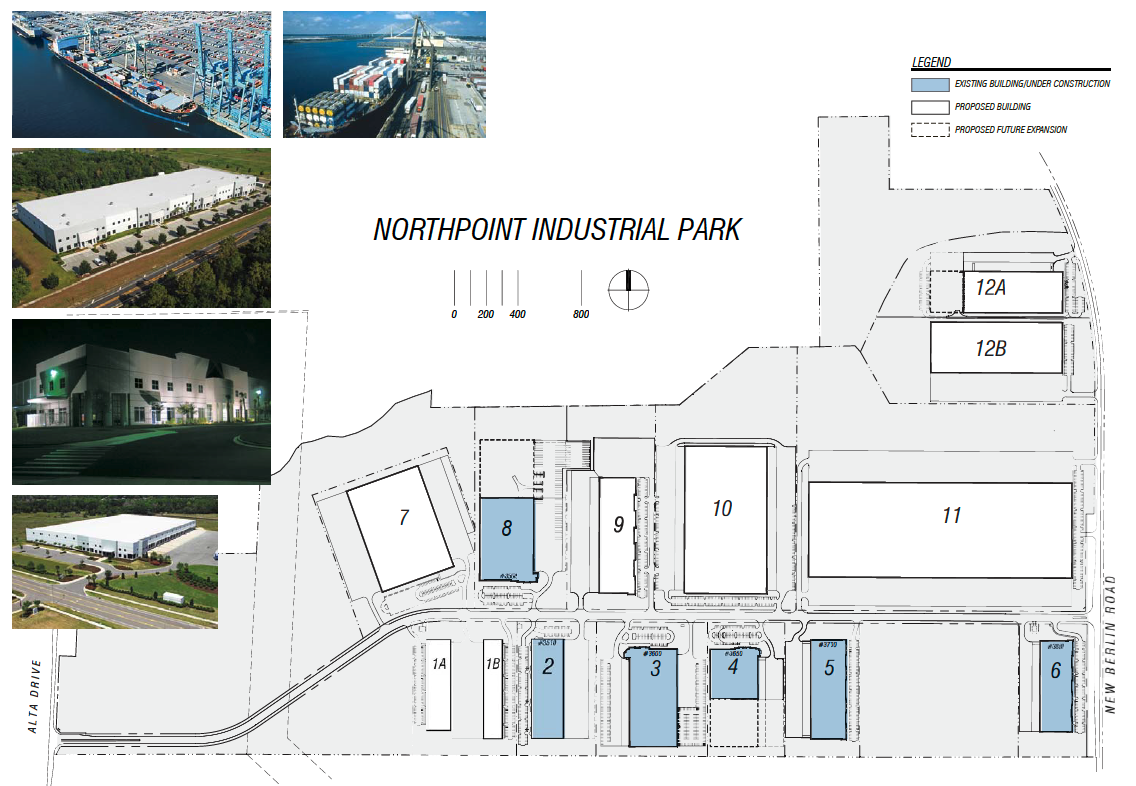 The size fits the parameters of several unidentified distribution center prospects said to be looking at Jacksonville.
Anderson said the structure is planned as a speculative project without an identified tenant or owner-user and it is being designed for a single company rather than as a multitenant building.
However, the final design will depend on the needs of the business that will occupy it.
The structure is designed at 400,000 square feet expandable to 800,000 square feet. Anderson said it can be enlarged to 1.2 million square feet.
Anderson said the size will be finalized before construction starts and it will be finished to tenant specifications.
He said construction likely won't start until the second quarter of 2019 and will take 10 months.
At the industry average of $40 a square foot, the project represents an investment of up to $48 million.
Stone Mountain Industrial Park Inc., the Pattillo affiliate that owns the North Jacksonville property, submitted plans for to the city for Building 11.
Houston Engineering Inc. is the civil engineer.