A Ponte Vedra Beach company plans to develop 70 acres in northern St. Johns County into a mixed-use project with commercial and residential outparcels.
Southeast Investments Inc., associated with The Ferber Co. Inc., submitted a proposal Oct. 23 to the St. Johns River Water Management District to develop the property at southwest Race Track Road and St. Johns Parkway.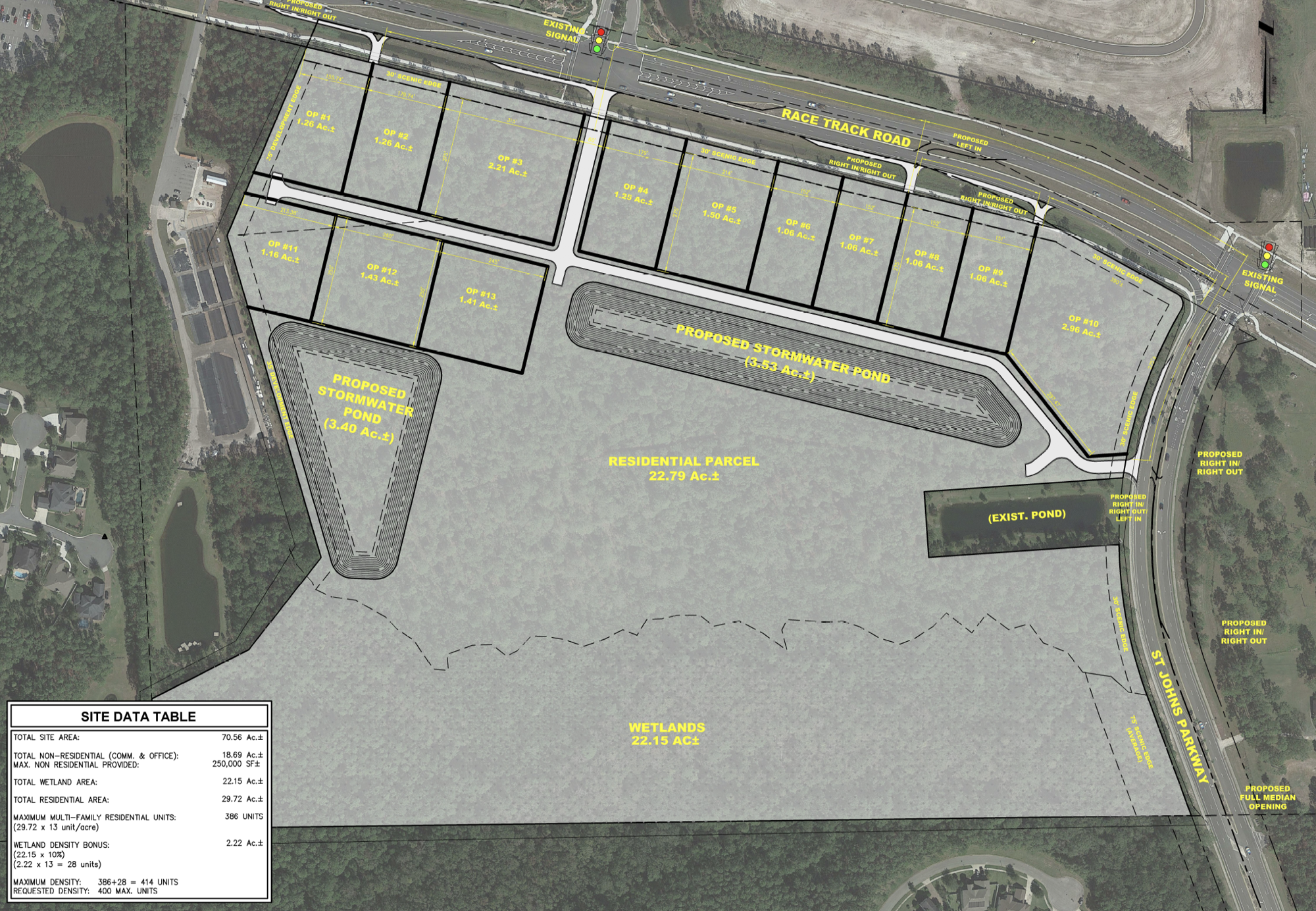 The project, called Durbin Creek Crossing, is designed to include 13 commercial lots from 1.06 acres to 2.96 acres; 29.7 acres of residential land; two stormwater ponds about 3.5 acres each; and 22 acres of wetlands.
The developer has requested approval for up to 400 multifamily residential units. The site plans do not specify if the residential units will be apartments, condos or townhouses.
Jason Crews, Southeast Investment's vice president of project development, did not respond to an email or phone call requesting comment. Crews has the same position with The Ferber Co., which shares an address with Southeast Investment.
Among other officers, Crews is listed as a vice president and Paul Ferber is listed as president in state corporate records for Southeast Investments Inc.
England-Thims & Miller Inc. of Jacksonville is listed as the engineering consultant and Ecological Consulting Solutions Inc., of Longwood is the environmental consultant.