Developers broke ground Tuesday on the start of what could become 1,000 luxury apartments near historic San Marco.
Chance Partners LLC will begin its Philips Highway project with San Marco Promenade, a 284-unit complex among three four-story buildings on the north end of 17.3 acres between Mitchell Avenue and River Oaks Road.
Site clearing started in June and construction, estimated at $34.5 million, is expected to be completed by May 2020.
Jeffrey Rosen, a principal partner with Chance Partners, said he considers the project as a catalyst to spark more growth and renovations along Phillips Highway.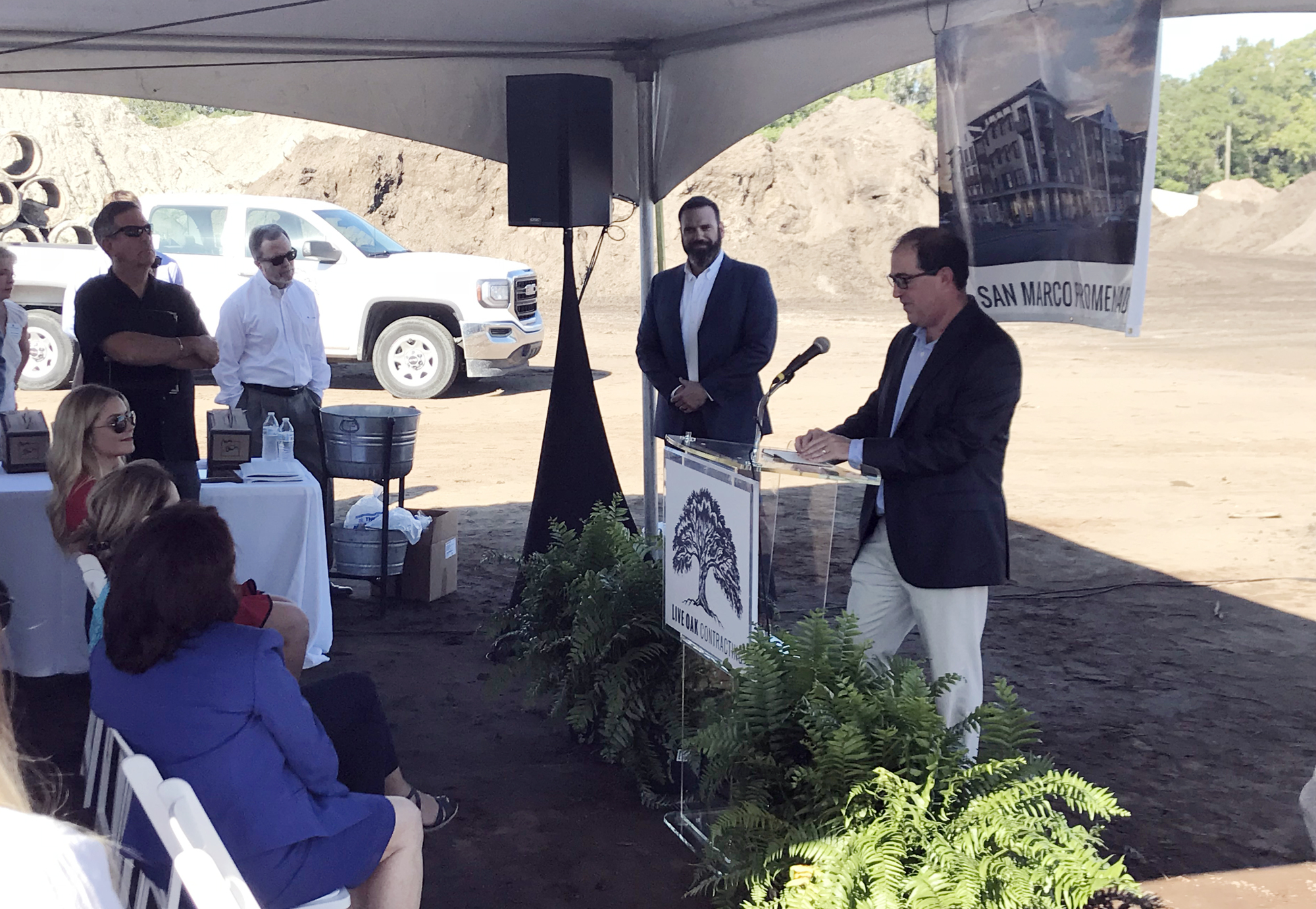 "I live nearby so I hope to see an impact in the neighborhood that we care so much about," Rosen said.
The second phase of the Promenade project is in design. Plans call for  200 to 250 apartment units on the south end of the site, said Paul Bertozzi, the president and CEO of Live Oak Contracting, the project contractor.
Bertozzi said the developer's next project, San Marco Crossing, is planned on 6.82 acres at Kings Avenue between Olevia Street and Mitchell Avenue, just north of the Promenade. It also is likely to be developed in two phases. Southside Assembly of God, which will build a new church in Southpoint, sold the land to Chance Partners for $6 million March 22. The church campus at 2118 Kings Ave. will be demolished after the relocation.
Rosen and the Chance Partners founder Judd Bobilin are contracted to buy the land once the church relocates.
Plans show that the site can be redeveloped with up to 372 apartments or townhouses along with recreation and open space, but Bertozzi said that number will be closer to 290 units. That project is estimated to cost between $50 million and $60 million.
Those three projects add up to 774 units to 824 units, but Rosen and Bobilin have plans to build more.
"The (developer) is trying to develop this entire corridor with over 1,000 units," Bertozzi said.
The Promenade will be "garden-style" apartments while the Crossing will be an infill project because the site is smaller, Bertozzi said. Based on percentages provided by Chance, the Promenade will comprise 185 one-bedroom units, 79 two-bedroom units and 20 three-bedroom units.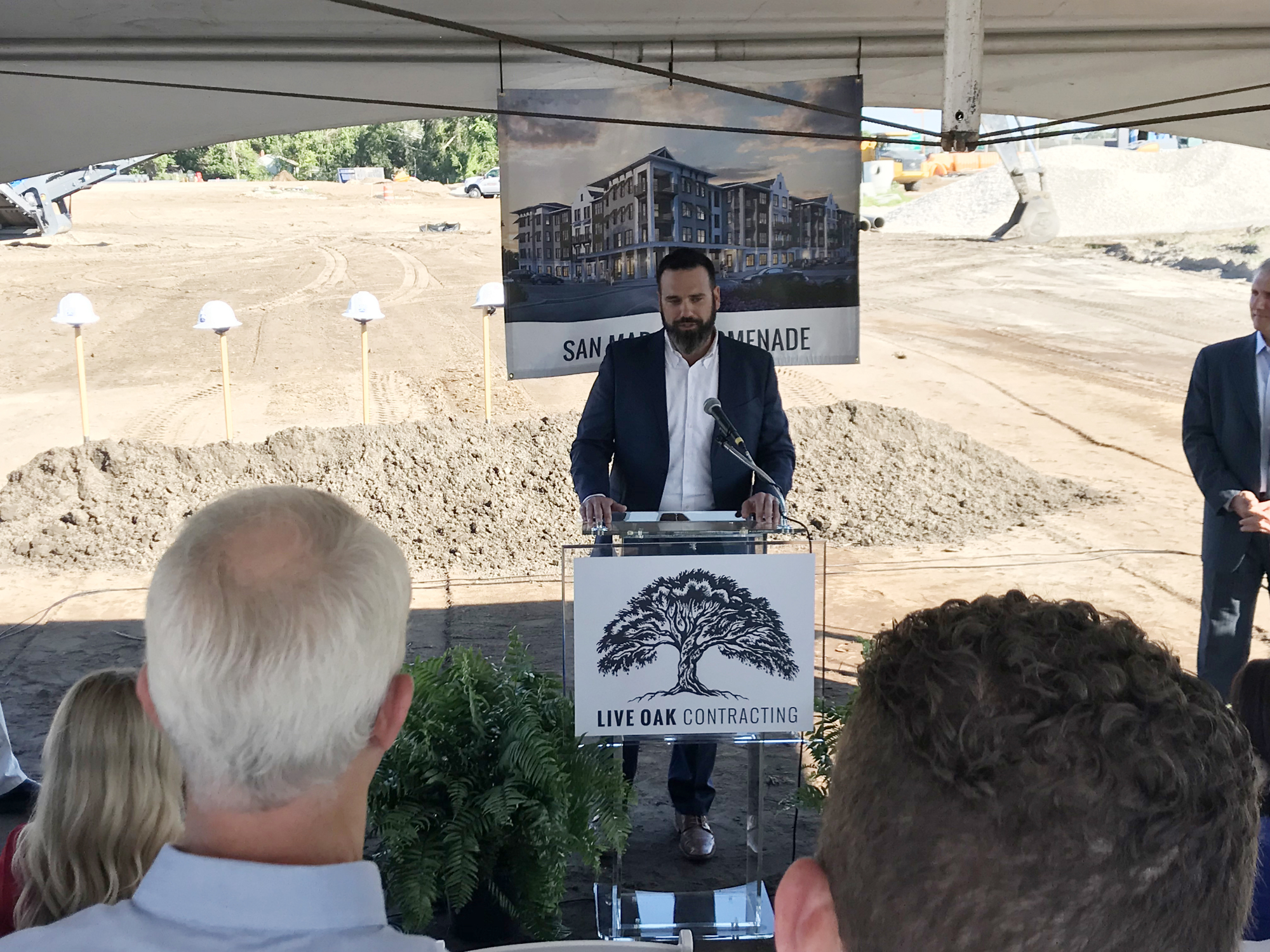 Live Oak representatives said rents probably will start around $1,200 to $1,300 and reach $2,200.
The Promenade will include about 10,000 square feet of retail space for one to two shops.
The San Marco Promenade site at one time was a car dealership and had been proposed as the Jackson Square development.
Rosen said the location is near San Marco and the employment and medical developments along the Southbank of the St. Johns River.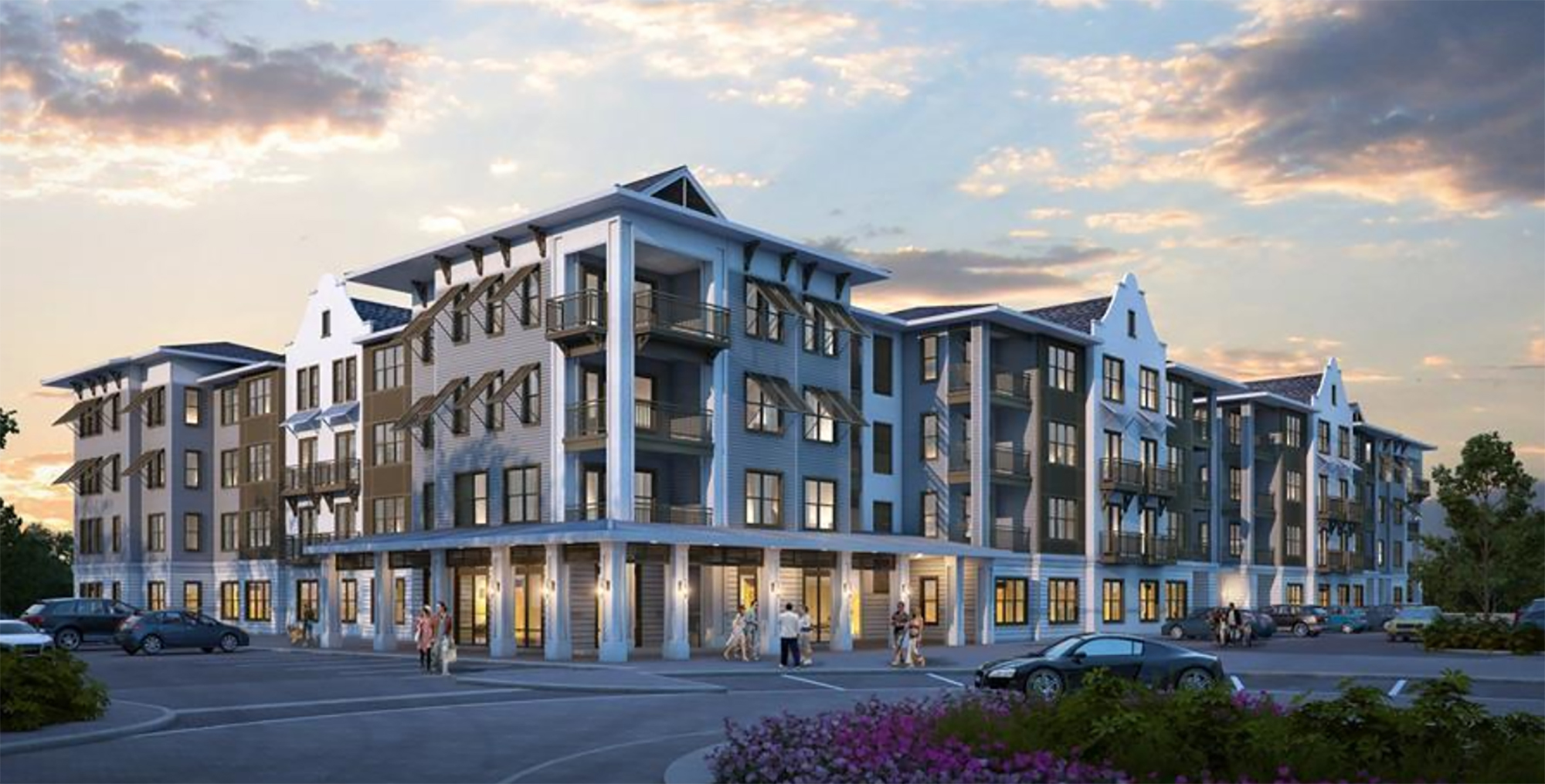 "I think there is a need for high-quality housing closer to Downtown and walkable to San Marco," Rosen said.
San Marco Promenade and San Marco Crossing will be managed by Pegasus Residential, which also manages Chance's RiverVue project in Avondale.
RiverVue is the name of the former Commander Apartments and St. Johns Village property along Fishweir Creek that Chance Partners redeveloped into a $40 million, 228-unit apartment community. It is expected to start leasing units next week, officials said at the event.