Construction continues on Fusion Rental Community, a 384-unit multifamily project by Fort Family Investments in the Southside.
Summit Contracting Group Inc. is building the community at 8283 Baymeadows Road E. and Homeplace Drive across from the Fort Family Regional Park at Baymeadows.
 The 8.63-acre Fusion property is the former home of the Plant Life Farms wholesale nursery, which moved to 7543 Salisbury Road.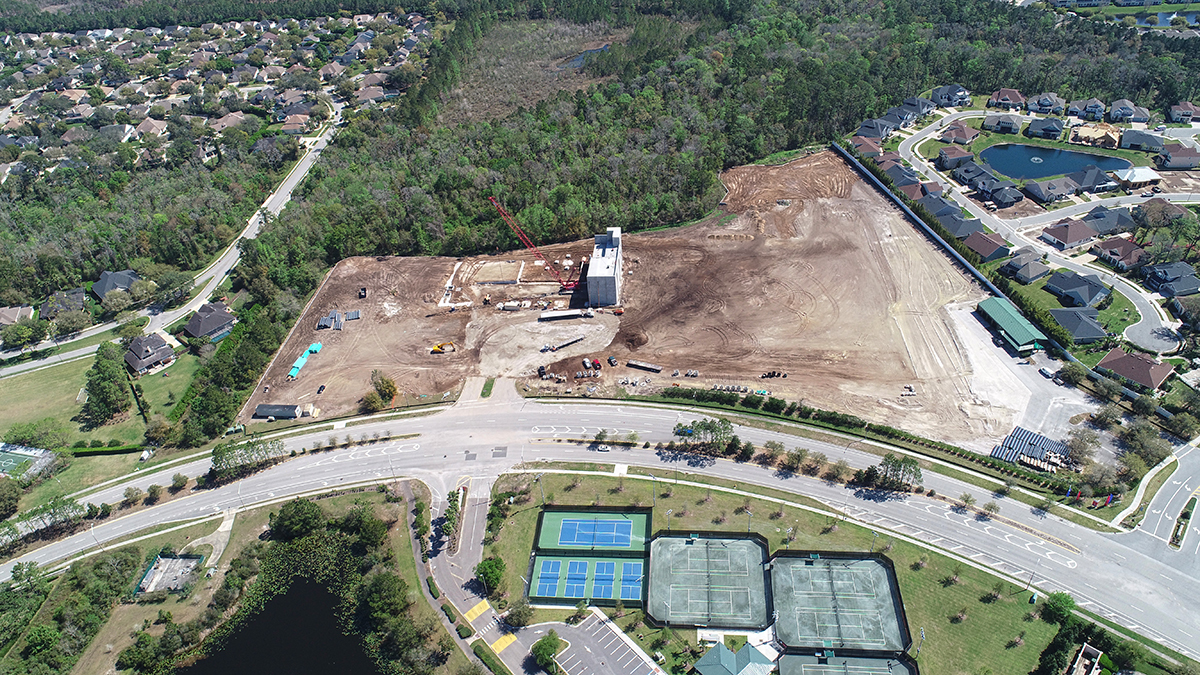 Summit said in a news release it gained a $55 million contract to build Fusion. Work began in December with construction of a five-story, 158,443-square-foot parking garage.
 The development includes three four-story, wood-frame apartment buildings and amenities that include a clubhouse, fitness center, swimming pool, pavilion, dog park, car-care building and recreation area.
Jacksonville-based Group 4 Design Inc. is the architect.
Summit also built the Alaqua, Spyglass, Palm Bay Club, Cabana Club and Galleria Club, and Luxor Club apartments for Fort.
Summit President Marc Padgett said in a news release the area is continuing to see high demand for "amenity-rich apartments like these, with large community areas for relaxing and entertaining, but still in close reach to everything Jacksonville has to offer."
Fort Family Investments' communities near the project include the Hacienda Club, Spyglass and the Cabana Club and Galleria Club.