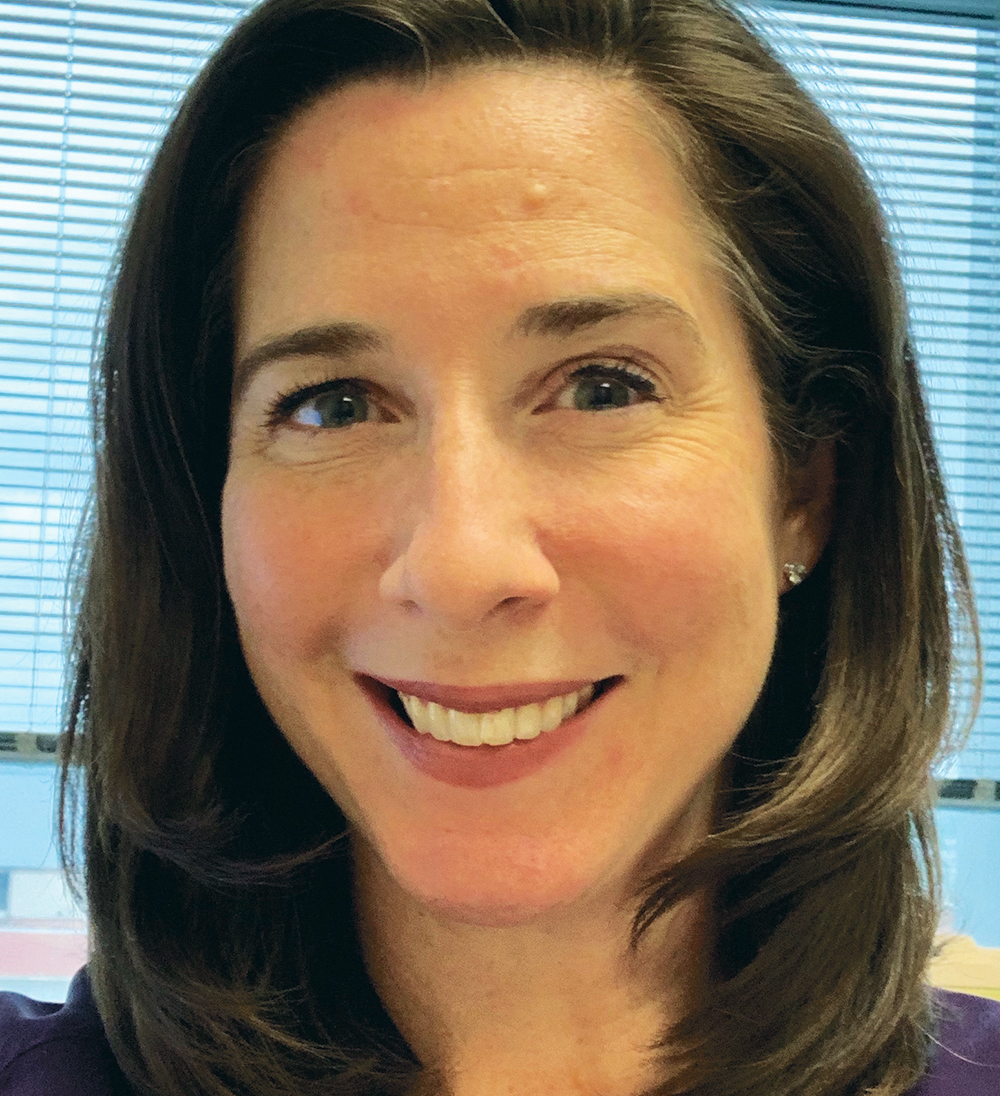 Mary Margaret Gannini, JBA Law Week Committee
Law Day was first instituted by President Dwight Eisenhower in 1958, and codified by Congress in 1961 to encourage citizens to honor the United States' commitment to the Constitution and the rule of law.
This year's national Law Day theme, established by the American Bar Association, focuses on how the First Amendment's protections of free speech and free press help safeguard a free society.
We live in a time when it can be difficult to discern truth from falsehood, fact from speculation and journalistic reporting from allegations of "fake news."
In this unsettling period, it is crucial that society possesses a robust understanding of our constitutionally-endowed rights to free speech and a free press.
A free press, through investigation and reporting, ensures the government is accountable to the people.
Likewise, the right to free speech guarantees that citizens are able to openly express themselves and be exposed to different viewpoints, information and opinions.
A nation that has a vigorous free press coupled with citizens who exercise free speech ensures a democracy that is healthy, vibrant and sustainable. 
In recognition of the importance of our free press and free speech rights, the Jacksonville Bar Association is hosting a variety of events surrounding the official May 1 Law Day commemoration.
On May 1, the JBA will have its Law Day Luncheon at the Hyatt Regency Jacksonville Riverfront hotel. The guest speaker will address the role that a free press plays in furthering a free society.
At the luncheon, the association will announce and honor this year's recipient of the Liberty Bell Award. It recognizes outstanding service performed by a nonlawyer who has given time and energy to help foster a greater understanding and appreciation of the law and our legal community.
Further advancing Law Day's theme of educating the citizenry of the importance of the rule of law, volunteer attorneys will spend time with elementary school students discussing the importance of the First Amendment protections.
Based on their increased knowledge regarding free speech and free press rights, the students will create posters that will be displayed at the Duval County Courthouse during the last two weeks of April.
Members of the JBA and the public will be invited to vote for their favorite student poster, and the winners will receive a prize.
Other events sponsored by the JBA in honor of Law Day include Citizenship Day and a naturalization ceremony.
This past Saturday, local attorneys, in conjunction with Florida Coastal School of Law and Jacksonville Area Legal Aid, provided pro bono service to lawful permanent residents on their journey to become U.S. citizens.
The volunteer attorneys guided applicants through completing the required paperwork and will provide counsel to the aspiring citizens during their formal interviews with government officials.
On April 18, the JBA is supporting a naturalization ceremony for new citizens at the Bryan Simpson U.S. Courthouse to be presided over by U.S. District Judge Harvey Schlesinger.
The JBA and its members are sponsoring a number of fundraising activities in support of Law Day.
Local law firms and other legal entities will be collecting art supplies to be donated to elementary schools, and toiletries that will be given to clients of Downtown Ecumenical Services.
On April 25, the legal community and the public are invited to an evening of music, cocktails and hors d'oeuvres at Edwards & Ragatz PA's Law Day celebration.
Donations made at the event will support Jacksonville Area Legal Aid.
The JBA is sponsoring Rendezvous on the Rooftop April 30 at Intuition Ale Works. The evening will include food, festivities and a raffle. Proceeds will benefit Dreams Come True, a Jacksonville charity that grants wishes to terminally ill children.
Rendezvous on the Rooftop is open to the public. We encourage you to attend to support this wonderful charity, and if you are interested in sponsoring, let us know.  Tickets may be purchased online at jaxbar.org.
For additional information about the Law Week events or serving on the committee, contact Law Week Committee Chair Kelli Lueckert at [email protected] or (904) 273-4734 or Vice Chair Chelsea Harris at [email protected]