As medical products giant Johnson & Johnson reported first-quarter earnings last week, its Jacksonville-based vision care business was one of its strongest growth segments.
Sales from its contact lens business rose by 2.1% in the quarter to $824 million but excluding the impact of foreign exchange fluctuations on international sales, its growth was 6.1%.
"We're pleased with our performance in contact lenses," said Ashley McEvoy, executive vice president in charge of Johnson & Johnson's medical devices business, during the company's conference call with analysts.
"It's had about three years of consistent above-market performance," she said.
"We've been gaining market share in our contact lens business and really emerging markets is driving that as well as innovation, and meaningful innovation, in some of the developed markets."
One innovation the company touted last week was a new lens called Acuvue Oasys with Transitions, which has technology that adapts to changing light.
Johnson & Johnson introduced the product as the major league baseball season opened last month.
"A lot of our baseball players in opening (the) season have started to use it," McEvoy said.
She said the company also expects to introduce a contact lens next year that releases an antihistamine to reduce the impact of allergens on eyes.
Johnson & Johnson has operated the contact lens unit since 1981 when it acquired a Jacksonville company called Frontier Contact Lenses.
Johnson & Johnson Vision Care began expanding beyond the contact lens business two years ago with acquisitions of other eye health businesses.
The vision care business produced total revenue of $1.13 billion in the first quarter, up 1.2% from last year.
New Jersey-based Johnson & Johnson's total revenue was basically flat at about $20 billion but it said excluding currency adjustments and the impact of acquisitions and divestitures, revenue rose by 5.5%.
Adjusted earnings of $2.10 a share were 4 cents higher than the first quarter of 2018 and 7 cents higher than the consensus forecast of analysts surveyed by Zacks Investment Research.
After months of talks, FIS-Worldpay deal timing is right
Before Fidelity National Information Services Inc., or FIS, agreed to buy Worldpay Inc. last month in a $34 billion deal, the two companies' CEOs had talked about a possible merger for almost two years.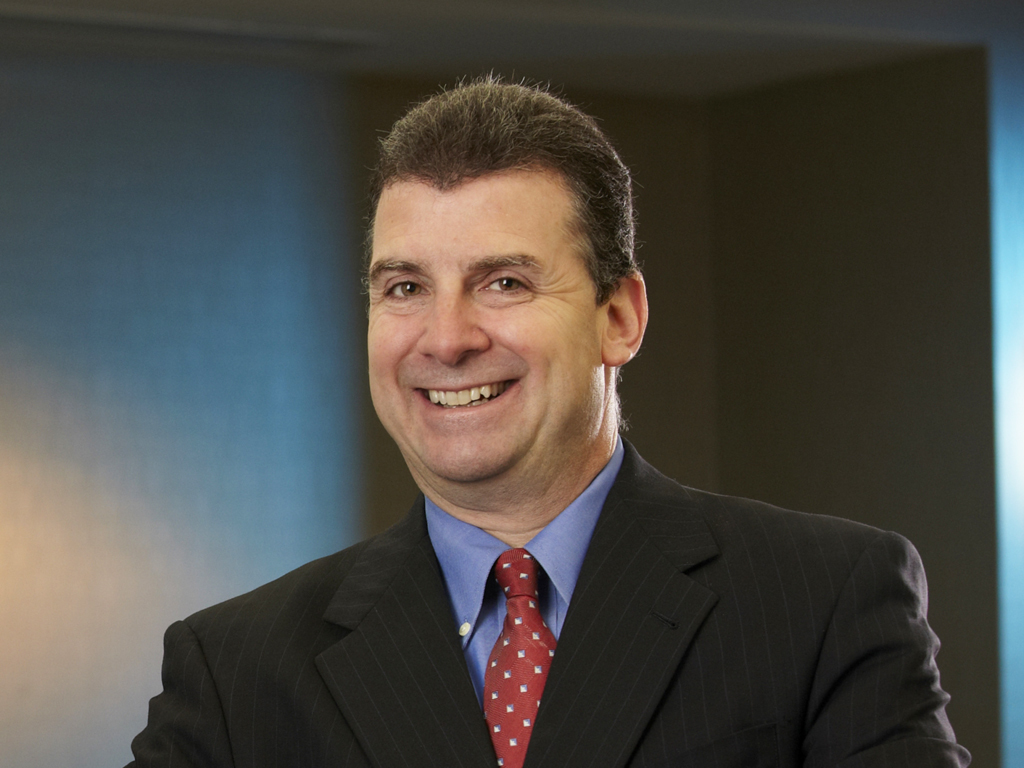 However, when FIS Chief Executive Gary Norcross and Worldpay CEO Charles Drucker first talked in June 2017, they "agreed that the timing was not right for such a transaction," according to proxy statements filed for the proposed merger.
The timing apparently became right in January, when board members of Jacksonville-based FIS discussed possible merger and acquisition opportunities at a regularly scheduled quarterly meeting.
"Financial attributes and impact for FIS were also discussed as to potential targets, and Worldpay stood out as one of the top potential opportunities," the proxy said.
Drucker came to Jacksonville on Feb. 1 to meet with Norcross and negotiations began. Less than two months later, the companies reached agreement on the deal.
FIS provides technology services for financial institutions and Worldpay provides payments technology, including services for e-commerce transactions.
The two companies combined produced more than $12.3 billion in revenue last year and have more than 50,000 employees worldwide.
The merged company will retain the FIS name and continue to be headquartered in Jacksonville, where FIS employs nearly 1,400.
The date of each company's shareholder meeting to approve the deal has not been set. The companies hope to complete the merger by the end of this year.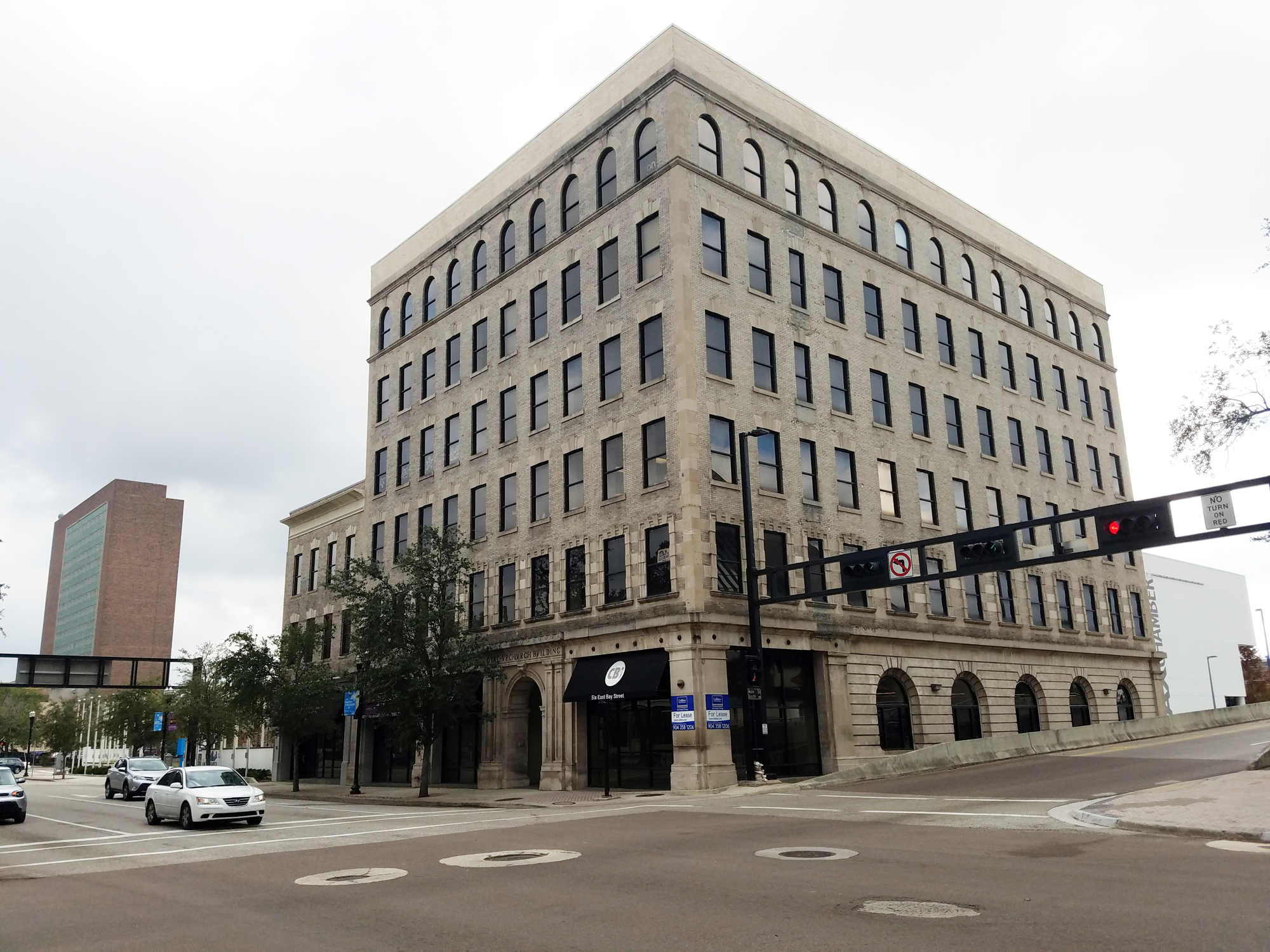 SharedLabs withdraws plans for incentives
SharedLabs Inc., which has been planning to go public by merging with an existing publicly traded company, sent a letter to the state withdrawing from a $107,000 incentive agreement.
The Jacksonville-based IT services company received Jacksonville City Council approval in July for Qualified Target Industry Tax Refund incentives to create 107 jobs as it moved its headquarters to the Downtown Dyal-Upchurch Building at 6 E. Bay St. 
"Based on recent executive leadership changes, SharedLabs must reassess its previously projected growth and hiring practices as planned," the company said in an April 12 letter to the Florida Department of Economic Opportunity.
SharedLabs also had filed a registration statement with the Securities and Exchange Commission in May for an initial public offering but instead, it agreed in November to become public by merging with Denver-based Glowpoint Inc.
In its last IPO filing before the merger agreement, SharedLabs said it had 567 employees with additional offices in California, Texas, New Jersey, Virginia, Vermont and Montreal. 
Its city incentives application said it had only six employees in Jacksonville before moving to the new office.
Glowpoint last week enacted a 1-for-10 reverse stock split to increase the trading price of its stock. The company had received a letter in January from the NYSE American stock exchange saying it was not in compliance with listing requirements because of its low stock price.
The stock had been trading below 20 cents but opened at $2.07 Friday after enacting the reverse split.
Two news releases about the reverse split over the past week did not say anything about the merger with SharedLabs.
Glowpoint said in an information statement about the split a month ago "we believe that SharedLabs is working to prepare its 2018 year-end financial statements, and working with its independent auditors to complete the audit thereof" before it could file a proxy statement for the merger.
The two companies said at the time of the merger agreement they had combined annual revenue of $86 million.
Kraft Heinz replaces CEO
Amid reports Kraft Heinz Co. may sell its Maxwell House coffee business, the global food giant Monday announced the appointment of a new chief executive.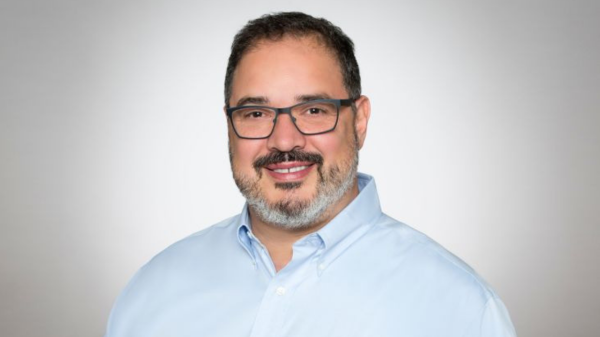 Miguel Patricio, a native of Portugal who has been an executive at Anheuser-Busch InBev for two decades, will become CEO on July 1.
The company did not say if current CEO Bernardo Hees is leaving voluntarily, but Hees has been under fire for its recent poor performance.
"I bring fresh eyes to the business," Patricio told Bloomberg News after his appointment was announced.
CNBC reported in February the struggling company was considering a sale of Maxwell House as part of a restructuring of the business.
The iconic century-old coffee plant in Downtown Jacksonville at 735 E. Bay St., which employs about 200 people, is Maxwell House's last remaining U.S. plant.
Kraft Heinz has not confirmed that it was considering a sale of Maxwell House.
Two Jacksonville companies land defense contracts
The U.S. Department of Defense continues to award multimillion-dollar contracts to Jacksonville companies.
The Defense Department last week announced a $23.9 million contract modification by the U.S. Naval Sea Systems Command was awarded to BAE Systems Ship Repair.
The contract is for post-shakedown availability services for the USS Paul Ignatius.
Work on the contract will be performed at BAE facilities in Jacksonville and is expected to be completed by May 2020.
The Defense Department also announced a $19.6 million contract by the U.S. Naval Facilities Engineering Command was awarded to Jacksonville-based Sauer Inc.
However, the work will be performed at the Marine Corps Air Station Cherry Point in North Carolina. 
The contract is for airfield security and fence upgrades, motorized vehicle gates and pedestrian turnstiles.
The work by Sauer is expected to be completed by June 2021.