Vestcor Companies Inc. won the bid to add an 88-unit, single-family townhome development to its growing residential portfolio in LaVilla.
The Downtown Investment Authority Board on Wednesday chose Vestcor's proposal to build two- and three-story townhomes, priced at $250,000, on property owned by the city at Adams, Johnson, Lee and Forsyth streets. 
As part of the deal, the city will donate the development parcels to Vestcor, minus a $100 title transfer fee. 
The vote was 5-2, with board members Oliver Barakat and Ron Moody opposed. In favor were Vice Chair Craig Gibbs, Dane Grey, Braxton Gillam, Marc Padgett and Todd Froats. Chair Jim Bailey and Carol Worsham were absent. 
The atypical split among the DIA board came from the inclusion of retail and historic LaVilla shotgun-style design cues from the second-ranked proposal from Johnson Commons LLC.
Johnson Commons proposed a 107-townhome proposal with 9,500 square feet of retail space and a restaurant.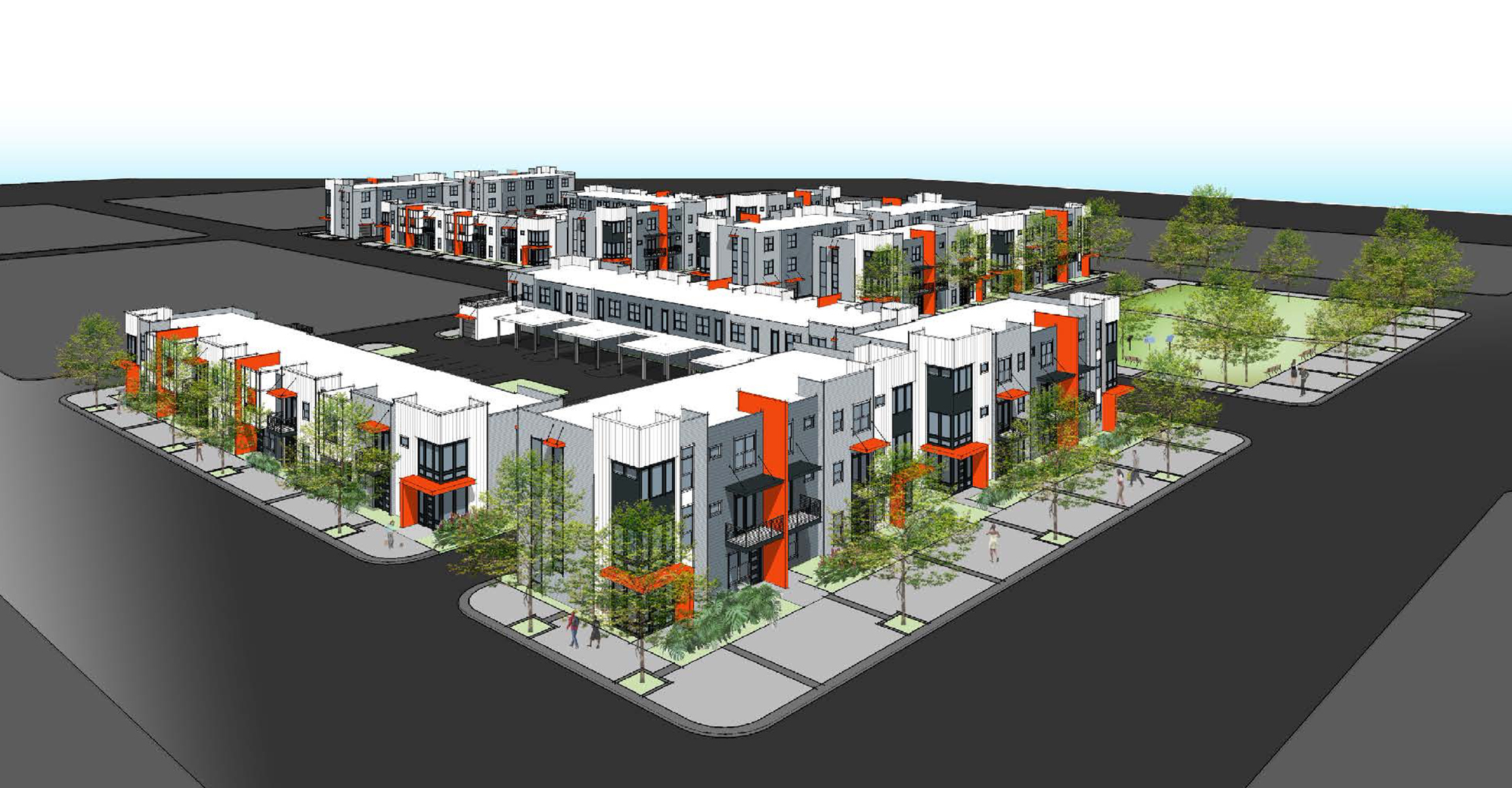 A three-member board-appointed committee last month scored three proposals for the LaVilla property using criteria that included design, financial resources and experience.
Vestcor scored 85.67 out of 100; Johnson Commons, 84.33; and Blackwater Capital LLC, 67.67.
The committee comprised Barakat, DIA CEO Lori Boyer and city Office of Economic Development Executive Director Kirk Wendland. 
DIA board members expressed confidence Wednesday that Vestcor, with six residential multifamily projects holding 675 total units under construction throughout Florida, could execute its proposal.
Boyer said Johnson Commons was more consistent with the DIA and Jacksonville Transportation Authority's joint LaVilla Development Strategy released April 28.
"However, that is not the only criteria we were evaluating," she said. "And when we evaluated experience developing other products, similar product Downtown, financial resources, other of the criteria, the aggregate score resulted in Vestcor being the No. 1 ranking respondent."
 The inclusion of retail in Johnson Commons appealed to Moody and Barakat, but the company lost points regarding development experience.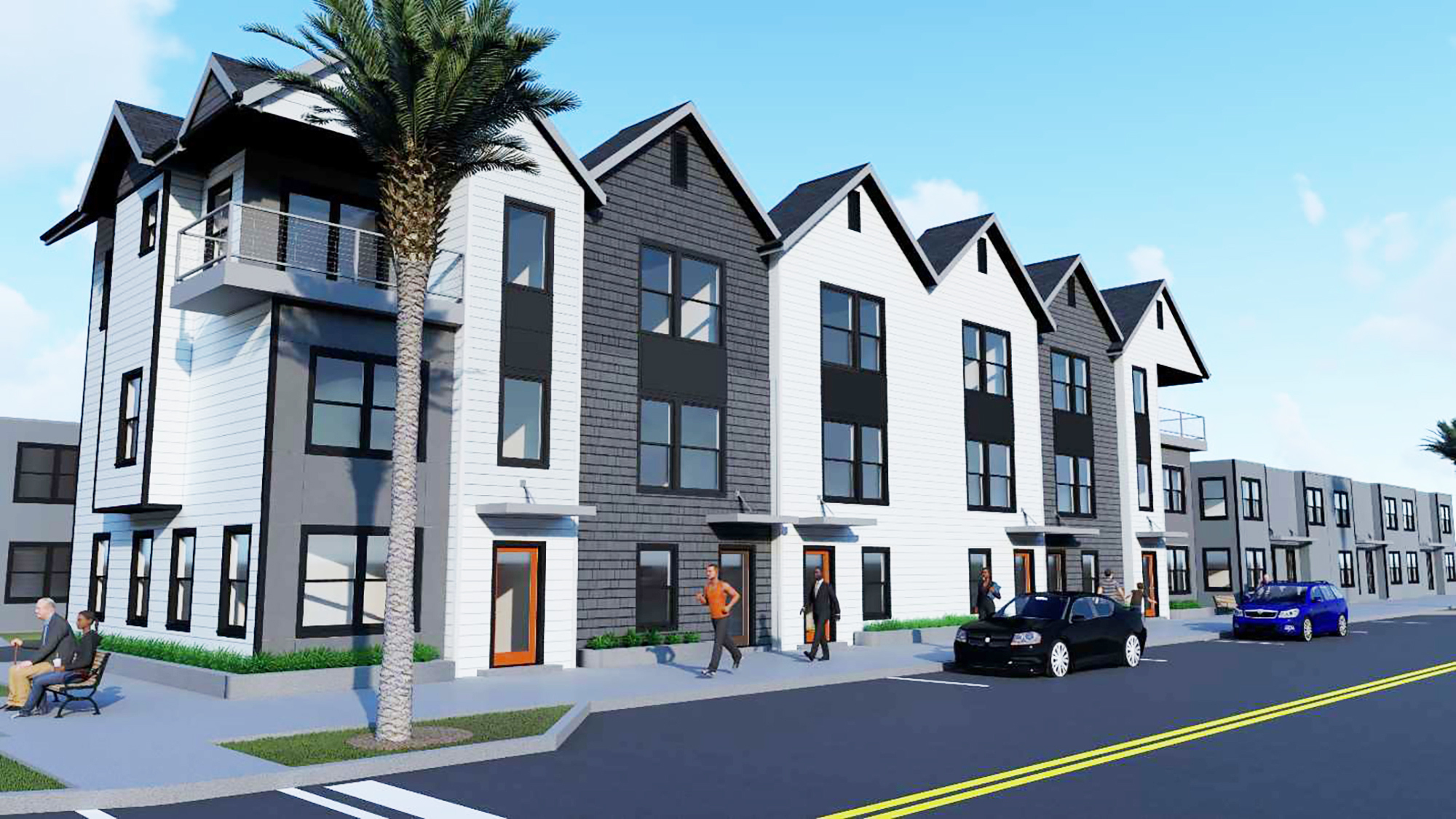 Scoring committee members each gave Vestcor the maximum 20 points in that category. Wendland gave Johnson Commons a 10, Boyer gave it 14 and Barakat scored it 18. 
That pulled the company's overall score below Vestcor's.
JWB Real Estate President and Johnson Commons co-principal Alex Sifakis said the joint venture between his company and Corner Lot Development LLC should have been an advantage in experience building single-family homes.
Collectively, the companies have built more than 800 townhomes and single-family homes since 2012 and plan to complete another 500 in 2019. 
Sifakis said the companies are developing more than 2,000 townhomes and single-family lots in Northeast Florida.
The criteria developed by the DIA calls for past development experience to be "similar in scope" to the proposed development plan.
For the past 10 years, Vestcor's focus has been in the rental market. It has not developed a for-sale residential product since 2008. 
From 2006-08, Vestcor built 1,148 for-sale townhomes and condos in Northeast and Central Florida.
"So I am trying to understand how we were given a 10, and Vestcor a 20," Sifakis said by email Tuesday.
Public comment at the meeting favored Johnson Commons.
Elias Hionides, vice president of Petra Management, is redeveloping the Jones Brothers Furniture Co. Building Downtown at 520 N. Hogan St.
He said the higher residential density of Johnson Commons addressed a challenge property owners face when trying to lease retail space Downtown.
"When you have a high density area is when you have retail activity," Hionides said. "The proposal that stands out to me is the one that has the highest density on the site. And in this case, that's Johnson Commons."
Hionides advocated for density.
"Let's try and get as much density as we can on a site in every opportunity that we have," Hionides said. "Once these go, then they're gone and we can't add more units to the site."
Vestcor operates four multifamily developments Downtown and will start construction on Lofts at Brooklyn in the fall.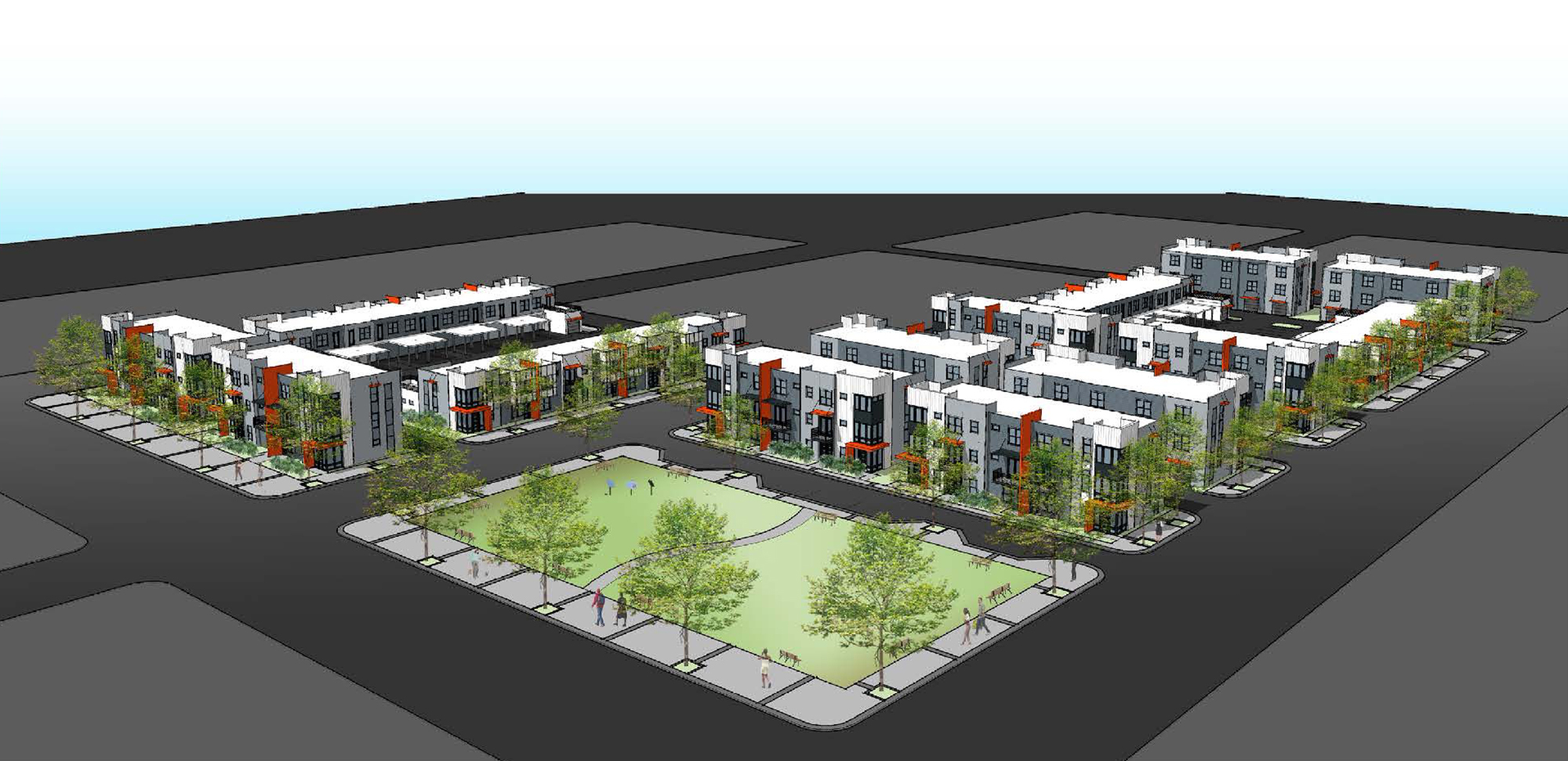 When that is completed, Vestcor will own 731 multifamily units Downtown and about 18,000 square feet of commercial space. Its "Lofts" brand apartments offer a mix of affordable and workforce housing.
As part of its deal with the city, Vestcor will donate $100,000 each for development of the LaVilla Heritage Trail and Lift Ev'ry Voice and Sing Park.
According to Vestcor's proposal, work will begin on the townhomes no later than four months after receiving final design approval from the Downtown Development Review Board. 
DDRB's next meeting has not been scheduled, but DIA staff said they expect the board to meet in August. 
It's not clear if DDRB will take up the Vestcor LaVilla project at that meeting.
Barakat said Wednesday that the competition among three companies to develop in LaVilla was a first in his eight years as a DIA board member. 
He said it is a sign that the DIA and city can consider cultural and artistic value when reviewing residential development proposals Downtown, not just return on investment.
"When I started on this board, we were desperate for developers," he said. "If someone wanted to do 100 units of residential Downtown we said, 'Really? Oh, let me help you with that.' Now, 3,000 new units later, we're not desperate anymore."
He suggested a step beyond ROI. 
"When we (the DIA board) redo our bid plan later this year, we really need to think about emphasizing not just ROI, not just does the pro forma work, but how does the development celebrate our history, placemaking and our arts and culture."