Sam and Kiley Efron, owners of the Taverna restaurant in San Marco, will introduce an Asian concept called Izakaya in the former Pure Barre space next door.
Izakaya, which means "tavern" in Japanese, is expected to open by January. It will be a separate restaurant with its own design and entrance at 1988 San Marco Blvd., but will be connected by a hallway to Taverna. 
The Efrons said Izakaya will feature the same "farm-to-table" ingredients as Taverna, but will be priced slightly lower. Lunch and dinner menus will be the same at Izakaya and items will cost less than $20. A specials menu, available for dinner, will average $30 to $40.
The lunch and dinner menu will be "an Asian version of Taverna," said Sam Efron, the executive chef. It will span Asian cuisine, with ramen, lo mein, spare ribs, bulgogi, beef lettuce wraps and spicy green beans among other "common, tasty, classic dishes."
There also will be a selection of healthier options, as well as gluten-free and vegetarian dishes, they said.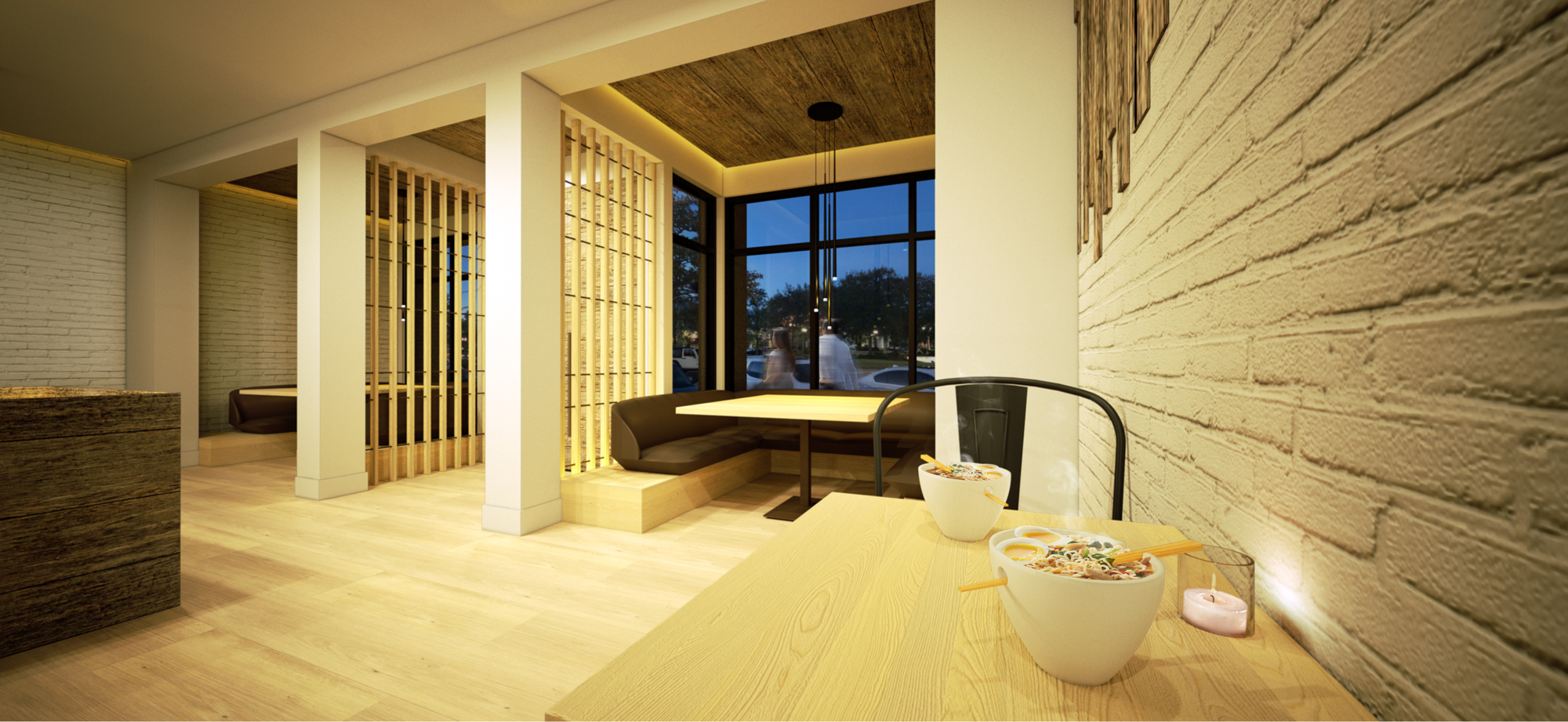 The Asian concept isn't a new idea for the Efrons. As they were preparing to open Taverna in 2009, the couple debated Asian, Italian and Mediterranean concepts, with the latter winning out. 
Kiley Efron said they were considering opening another restaurant elsewhere when the Pure Barre owners, looking to downsize, asked if they would be interested in moving in. 
By opening adjacent to Taverna, the Efrons can oversee both restaurants and share staff between them.
"It allows us to grow in a more controlled manner," Kiley Efron said. "It's important to us that the next place is successful and Taverna's quality is great and that Taverna continues to grow. It seemed like a great opportunity."
As part of the Izakaya construction, a 70-foot private dining room will be built. It can split into two rooms that can accommodate about 30 people each.
The kitchen will be expanded to span the length of the two restaurants and will be split into three separate lines: one for Taverna, one for Izakaya and one for catering and private dining.
"We wanted to have a larger private dining room, we wanted to be able to do more catering," Kiley Efron said. "We were having a lot of turn away work because we just didn't have the infrastructure to support it. So when this opportunity came up it made perfect sense to us, since it allowed us to grow Taverna's private dining business and put the whole infrastructure in the kitchen that we needed to do that level of business."