UF Proton Therapy Institute will start seeing patients Dec. 9 on its new ProteusONE system, which is part of a 10,000-square-foot, $39 million expansion that's been three years in the making.
The ProteusONE uses pencil beam scanning. 
Phase 3 of the expansion includes an addition of a dedicated pencil beam scanning gantry, which will be retrofitted onto an existing gantry by 2021. That project has not begun.
Once complete, the institute will offer four types of proton therapy treatment, making it the only facility in the country to have that many forms of treatment.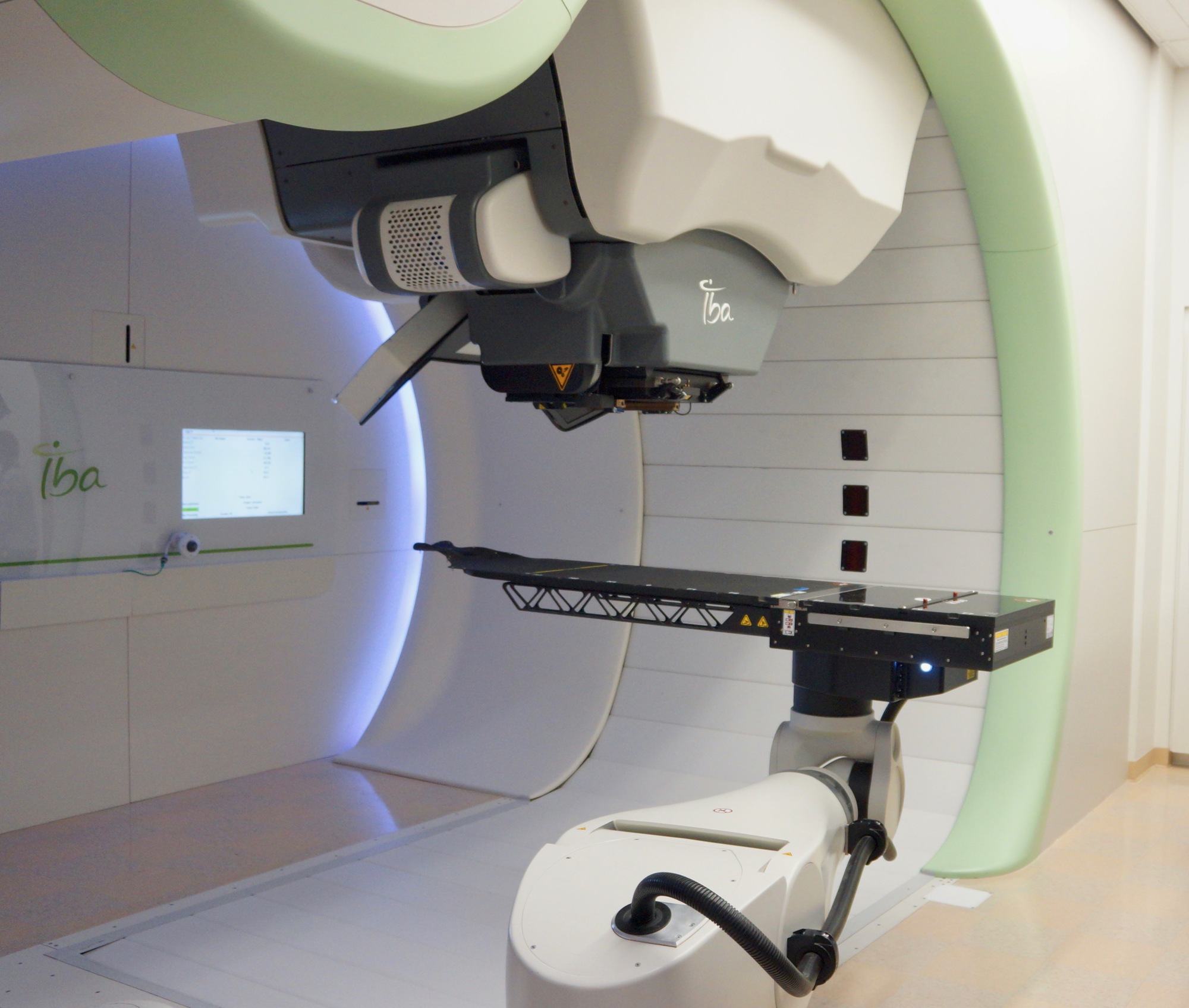 "We want to have the full spectrum of technology so that whatever patient comes to us with whatever problem they have, we have the technology," said medical director Dr. Nancy Mendenhall.  
Proton therapy is an advanced form of radiation therapy that targets tumors with protons rather than X-rays, and does so more precisely as well. It causes less damage to surrounding healthy tissue, causing fewer side effects. It's ideal for difficult-to-reach tumors, those that are prone to shifting positions or near sensitive organs. It's also often used in pediatric cases.
The institute also offers double scattered and eye-line scanning therapies. Although pencil beam scanning is a newer technology, Mendenhall said there still are many patients who would be better treated by one of the other therapies. 
"We think pencil beam is great and it's optimal for certain kinds of malignancies, but we believe there will still be a role for double scattered, and it may be better for some patients," she said.
Once the dedicated pencil beam scanning nozzle is installed in 2021, the institute will be able to treat 25% more patients. Right now, treatment is 6:30 a.m. to 11 p.m., which allows for about 100 patients each day. It is the UF Health campus at 2015 N. Jefferson St. in the Springfield area north of Downtown.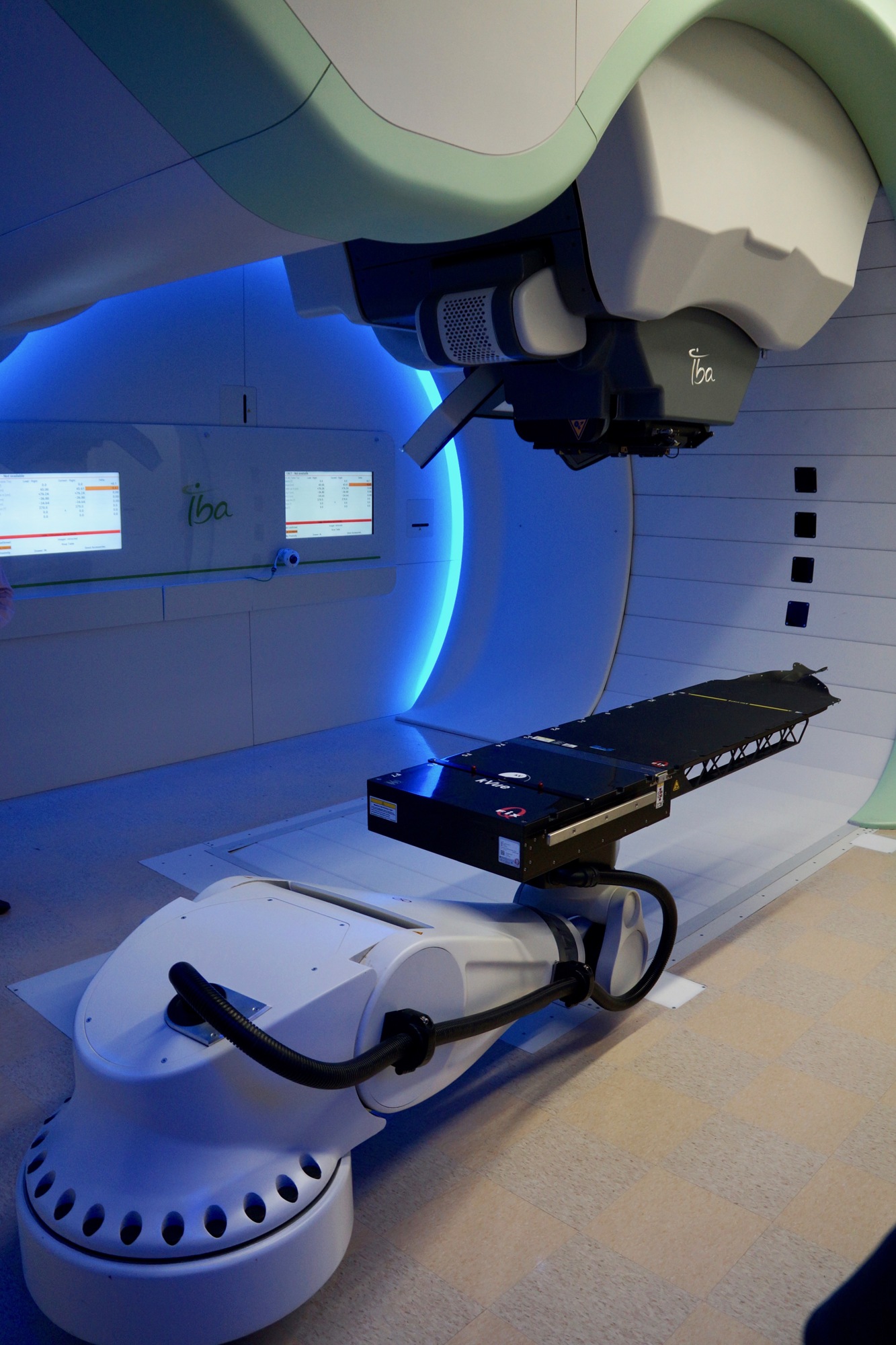 The ProteusONE system was delivered to the institute from Belgium in 2018. A crane lowered it into the building. Once it was delivered, Mendenhall said it underwent a year of testing. 
The manufacturer tested it, UF physicists tested it, and it was then tested at every angle and field size to make sure the system performed reliably.
The 10,000-square-foot expansion includes an accelerator, which is used to speed up the protons, and a synchrocyclotron which powers the fifth treatment room. The treatment gantry weighs 101 tons, roughly the weight of a 757 airplane. The synchrocyclotron weighs about 55 tons. 
UF Health is one of two proton therapy providers in Jacksonville. Ackerman Cancer Center has one system at its office in Mandarin. Mayo Clinic announced in June it would add proton therapy to its campus by 2023, which would bring Jacksonville's total to three – the most of any city in the country.