Vestcor Companies Inc. submitted design plans for its 88-unit, for-sale townhome project in LaVilla to the Downtown Development Review Board and is asking for conceptual approval. 
The project is designed on 3.4 acres at Adams, Johnson, Lee and Forsyth streets in the historic Downtown neighborhood. 
The designs includes 10 three-story buildings comprising 50 townhomes and four two-story buildings with 38 townhomes.
Developer LaVilla Townhomes Ltd., a Vestcor subsidiary, filed renderings that show a change in the townhome architecture from what the Downtown Investment Authority approved in September.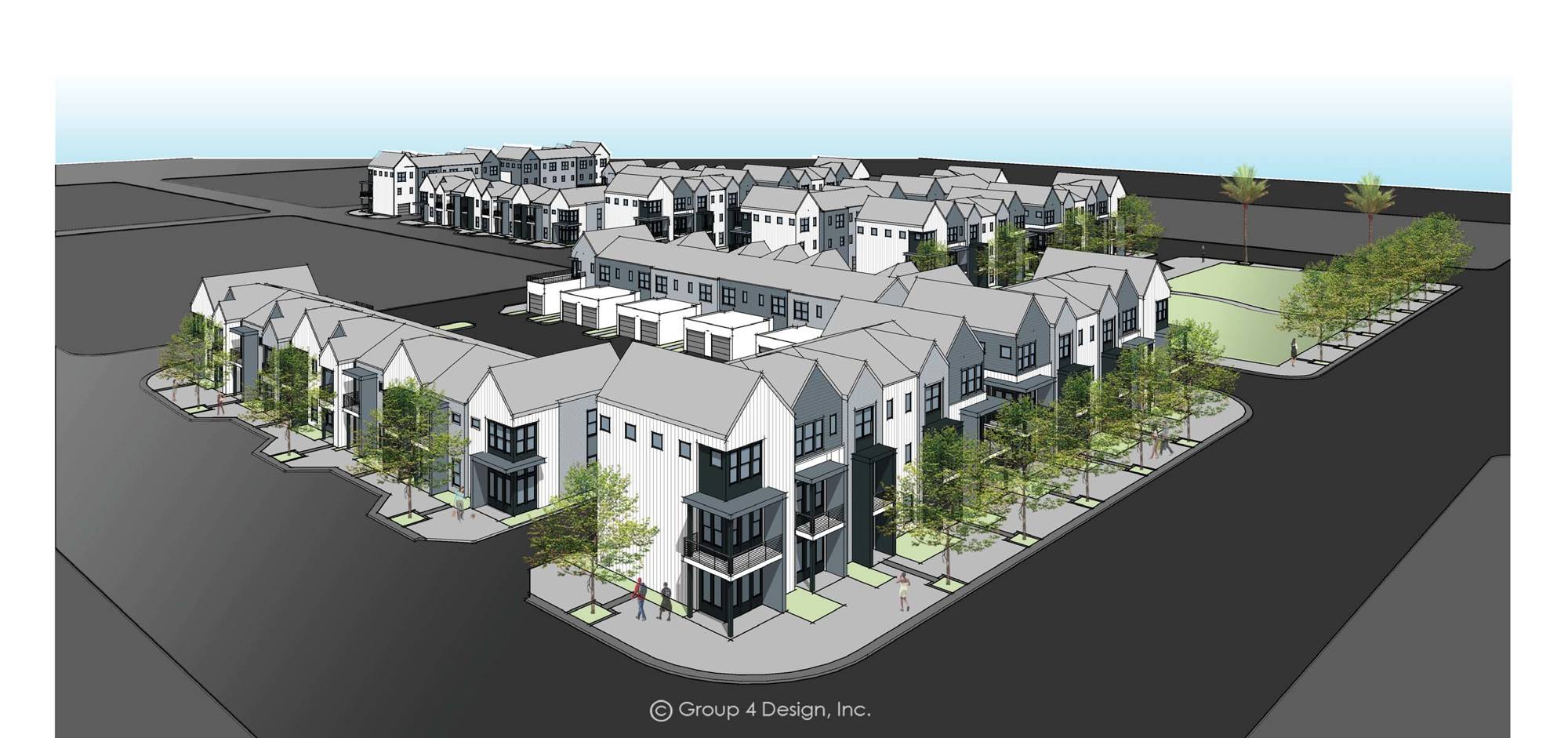 Vestcor is working with architectural firm Group 4 Design Inc. Plans now include gabled roofs on the townhome units, a preference expressed by some DIA board members to reflect LaVilla's historic shotgun-style architecture.
The DIA's opinion stemmed from the design of a competing bid for the city-owned site from JWB Real Estate and Corner Lot Development  Group LLC collaboration Johnson Commons LLC that included the gabled aesthetic. 
Vestcor President Steve Moore told the board in September the company was making changes.
A DIA staff report states Vestcor will need to address "large blank walls" shown in the three-story townhouse designs. Downtown's zoning overlay approved this year prohibits "large expanses of solid walls."
 Some structures recently approved by DDRB addressed the issue by incorporating public art and murals into its design, like the ground-to-roof angel wing mural proposed for JWB Real Estate's Ashley Street Shipping Container apartment project proposed in the Cathedral District.  
DIA staff recommended the board approve the conceptual design, but ask for more detail on street lighting, benches and street furnishings before final approval. The staff also asks Vestcor to ensure brick pavers and pedestrian zone requirements meet the overlay standards.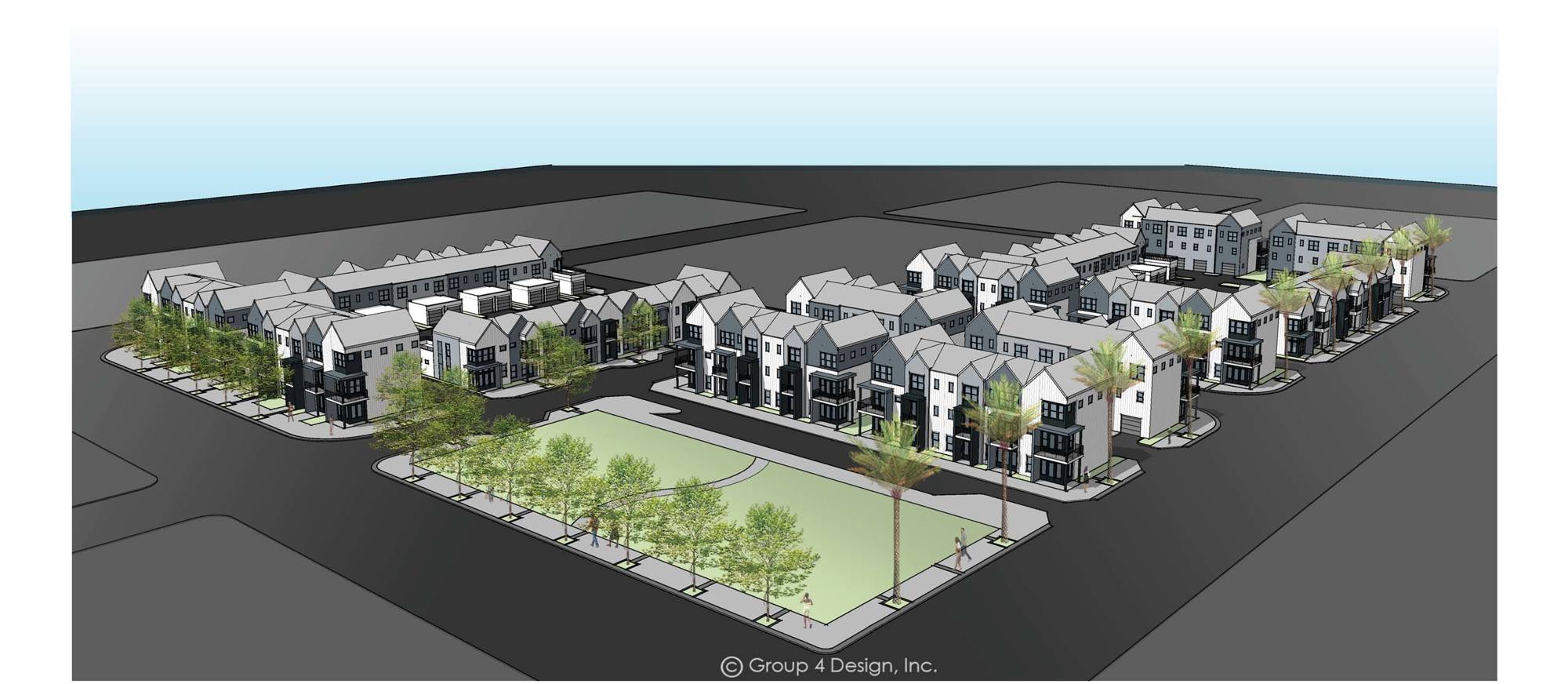 As part of its deal with the city, Vestcor will donate $100,000 each for development of the LaVilla Heritage Trail and Lift Ev'ry Voice and Sing Park.
According to Vestcor's proposal, work will begin on the townhomes no later than four months after receiving final design approval from the DDRB.
The board will consider the plans at its Dec. 11 meeting. If the board signs off, Vestcor will have to address DDRB staff recommendations for the design before the company returns for final approval.
Redevelopment agreement
City Council President Scott Wilson filed legislation Dec. 10 at the request of the DIA that would approve the redevelopment agreement between the city and LaVilla Townhomes. 
The DIA board approved the terms of the development agreement Sept. 18.
If the legislation is approved, Vestcor will receive the $3.58 million city-owned property for $100. The deal also gives the city 75% of all revenue above Vector's marketed $250,000 price for the townhomes.
If the developer doesn't break ground on the project by July 1, ownership of the land will revert back to the city.