The Downtown Development Review Board gave conceptual approval Dec. 12 to Chase Properties Inc.'s plans to redevelop Reddi-Arts in San Marco as shops and restaurants.
Jacksonville-based Chase Properties is finalizing an agreement to purchase Reddi-Arts, an arts supply store, at 1037 Hendricks Ave. from 37-year owner Bruce Meiselman, who is retiring. 
Chase Properties President Mike Balanky said the deal to buy the property will close by Jan. 19. The development has been named Southbank Crossing.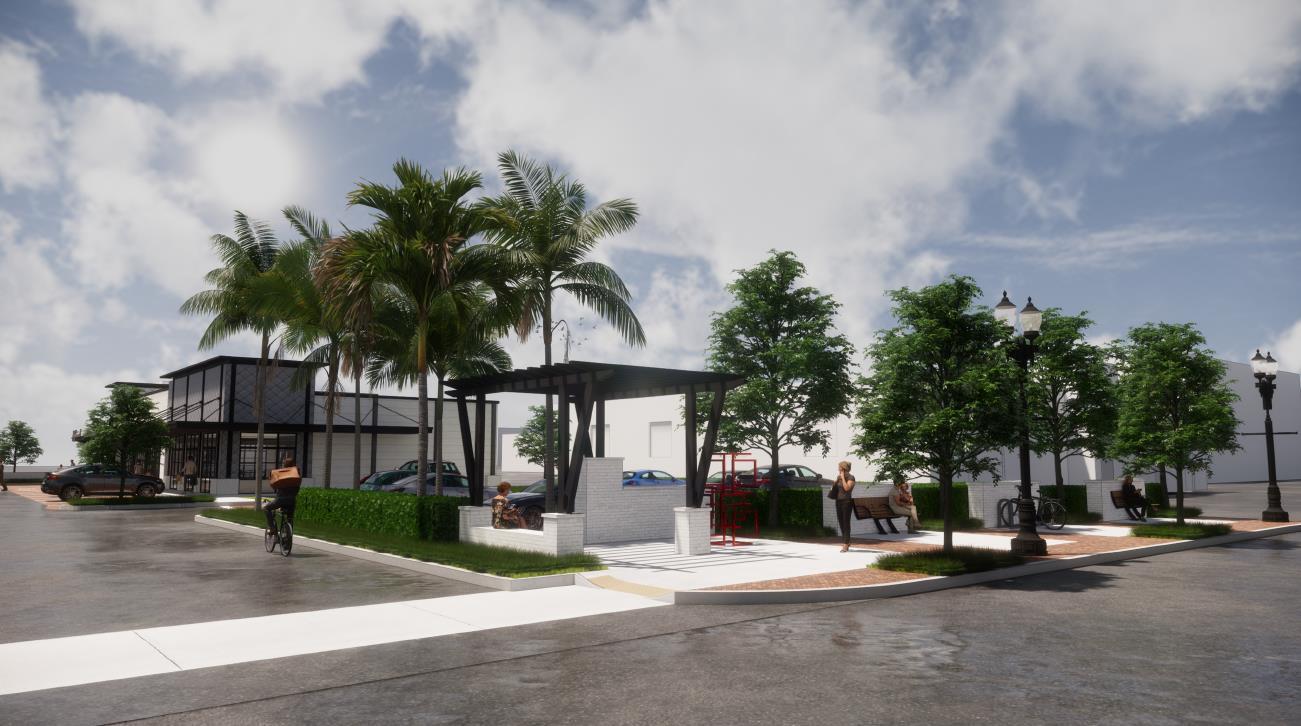 Chase and project architectural firm ELM Inc., which is headquartered on Kings Avenue near the project site, presented the board with a new site plan and renderings for the 0.99-acre project. It includes larger sidewalks and pedestrian areas with benches, pavers and a redeveloped streetscape.
A site plan shows the Reddi-Arts building split into two spaces — a 4,457-square-foot north Building A and a 6,001-square-foot south Building B.
Balanky's team will adapt the existing structure to create the two buildings, but plans call for some demolition. The developer will remove 10,000 square feet from the 15,875-square-foot Building B on Kings Avenue.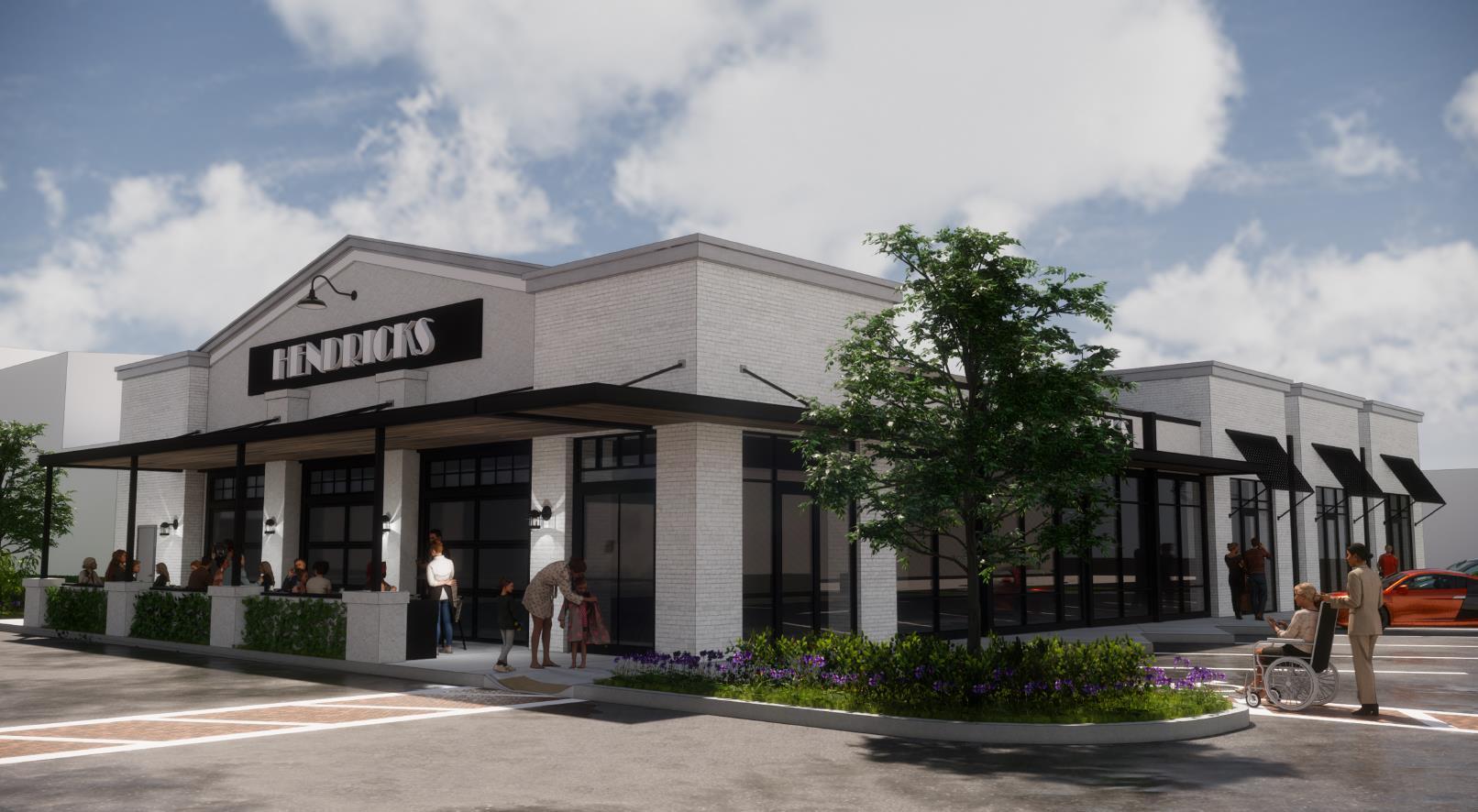 Principal architect Russ Ervin said plans for the site will allow both buildings to be multitenant, but Building A could be used as a single restaurant. Building B on Kings Avenue will be able to support five shops, Ervin said, but it will more than likely be a restaurant with one or two additional retail outlets. 
"We'll let the market tell us," he said.  
Both buildings are designed with outdoor patio space and room for cafe tables and large bay windows for natural lighting. Building B is shown with retractable glass garage doors leading onto the patio to open the interior of the restaurant.
To recognize the 60-year history of Reddi-Arts, Balanky plans to commission a public sculpture in the larger pedestrian area on King Avenue. 
DDRB member Brenna Durden said she would like to see public art on the Hendricks Avenue side of the project as well.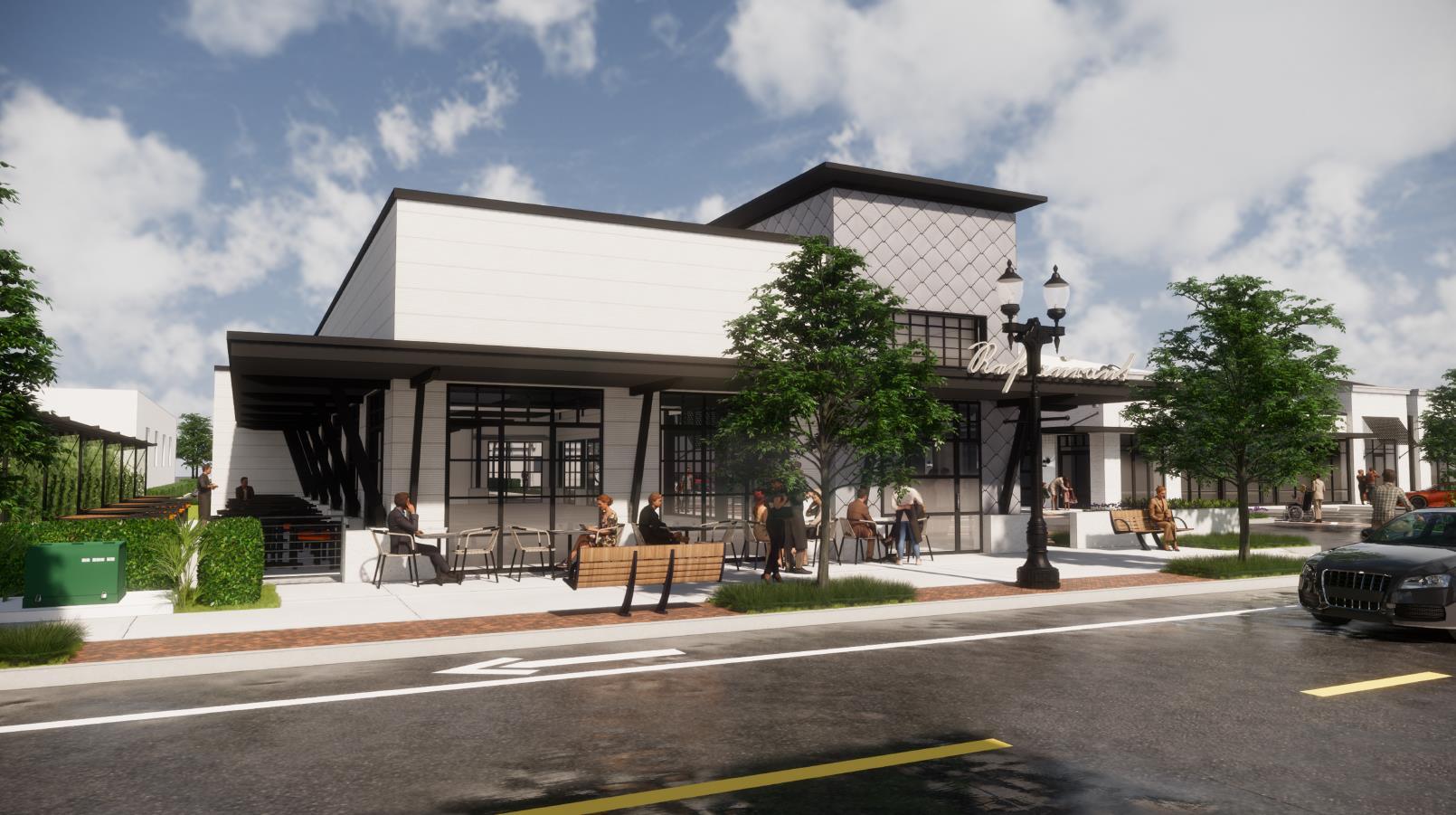 "Bruce and Gwen Meiselman are just the nicest people. We had a meeting with them this morning. We're going to do some things to honor them and honor that (Reddi-Arts) heritage," Balanky said.
Meiselman purchased the building in November 1982 for $675,000, according to the Duval County Property Appraiser. Property records show the land value at $1.079 million and the building at $186,884.
The company also custom-frames pictures and operates Gallery 1037, a small studio and gallery space that exhibits local artists.
Reddi-Arts employs one part-time and 12 full-time employees.
Balanky said Kings Avenue in San Marco will "in the not too distant future" have more  retail space than Hendricks Avenue, spurred in part by the proposed $600 million The District mixed use development on the Downtown Southbank.
Board member Craig Davisson said Southbank Crossing is a sign that the area is ready to see an increase in development and investment.
"This project, even though it's not monumental, it's a project that's greater than the some of its parts," Davisson said.