VanTrust Real Estate LLC is preparing for the $33.7 million construction of two shell distribution centers – one for lease to Cra-Z-Art and a second as a speculative warehouse – at Imeson Park in North Jacksonville.
No contractor is listed for the warehouses, at 10501 Cold Storage Road.
The 552,170-square-foot speculative building is planned at a cost of $22 million.
The 300,000-square-foot distribution center for Cra-Z-Art is listed as a $11.74 million project.
Interior build-out would be separately permitted, meaning the warehouses will be completed at a higher cost than the initial price.
Codes-ABC Inc. is the applicant and private plan reviewer.
The projects include the building construction, parking, utilities, roads and landscaping.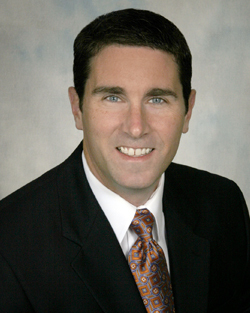 VanTrust Real Estate closed on the purchase of 156 acres in September from Imeson International Industrial Park Inc. for development of Imeson Park.
"We have already cleared and graded the site," said Marc Munago, VanTrust vice president of development.
The city issued a permit in October for clearing and grading almost 149 acres at a cost of $250,000.
Through JI Imeson Industrial LLC, VanTrust paid $18.44 million for the property. VanTrust intends to develop up to 3 million square feet of space at Imeson Park.
VanTrust said previously it intended to complete the 500,000-square-foot speculative building in fall 2019.
That building can be expanded, said VanTrust Executive Vice President John Carey.
"A number of tenants have shown interest in the building," Munago said. The listing broker is Luke Pope, senior vice president in JLL's Jacksonville office.
Munago said the building would be completed this year.
The city approved a permit Feb. 13 for the foundation for the Cra-Z-Art building. Evans General Contractors of Alpharetta, Georgia, is the contractor.
Cra-Z-Art sells activity, art and school supplies, toys and stationery products and will relocate manufacturing and distribution from the Midwest and New Jersey.
Cra-Z-Art proposes to hire 21 full-time employees by year-end 2021 at an annual average wage of $53,298. City Council approved incentives in November for the project, known then as Project Buckeye.
VanTrust agreed to sell the completed building to The Silverman Group of Basking Ridge, New Jersey, which is leasing it to Cra-Z-Art.
No tenant has been announced for the larger building.