A Jacksonville real estate investor is proposing to develop 24 acres for a 456-unit apartment community called Fiddler's Reef near the main entrance into Mayport Naval Station.
Plans for the project are outlined in an environmental resource permit request filed Dec. 21 with the St. Johns River Water Management District by Jeff Klotz, the managing member of Ocean Reef Atlantic Beach LLC.
The plans, which also refer to the project as Mayport Road Apartments, show that the multifamily units would be split between two U-shaped buildings, accessed via two entrances off Mayport Road.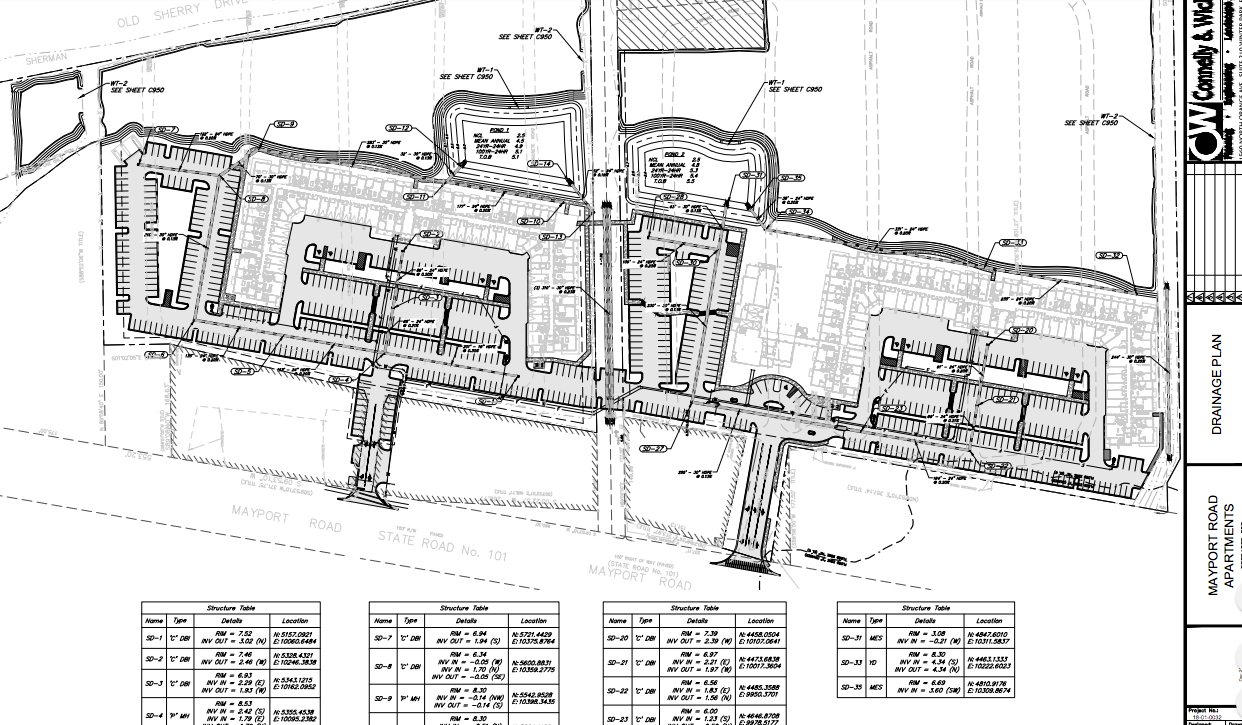 The land, at 2753 Mayport Road, formerly was the Mayport Terrace-Atlantic Mobile Home Park. It is across the street from Mayport Coastal Sciences Middle School. 
Klotz, through Ocean Reef Atlantic Beach, paid $2 million for the property Dec. 22, 2014. It was assessed for tax purposes at $1.58 million in 2018.
The project would include two ponds and 584 parking spaces. Amenities include party porches, dog spas, a fitness center, clubroom, pond walk and more.
The architect is Dwell Design Studio of Alpharetta, Georgia. The engineering firm is Connelly & Wicker Inc. of Jacksonville, and the surveyor is Boatwright Land Surveyors Inc. of Jacksonville Beach.
Klotz runs several other companies out of his Atlantic Beach office at 645 Mayport Road, including Tierra Linda Development LLC, AmveStar Capital, RentReadyFast, Apartment Asset Advisors, Just Multifamily Institutional Advisors and American Management Group. He and the companies are involved in projects in Florida, Georgia, North Carolina, South Carolina, Tennessee and Alabama, according to one of his websites.
Klotz could not be reached for comment.